5 K-Dramas That Outrank 'Squid Game,' According to IMDb Scores
Audiences who were introduced to the world of K-dramas through 'Squid Game' might be surprised to learn it is not the highest-rated. The recent 2022 drama 'Bloody Heart' takes the cake with a 9.0 score.
Squid Game has become a global phenomenon since its premiere in 2021. It is the first K-drama to reach the level of stardom that has led its leading actors to win Golden Globes, a SAG Award, and its director to be noted by Hollywood. But K-dramas have a long history of developing riveting storylines and characters. Here are the highest-rated K-dramas that beat Squid Game based on IMDb scores.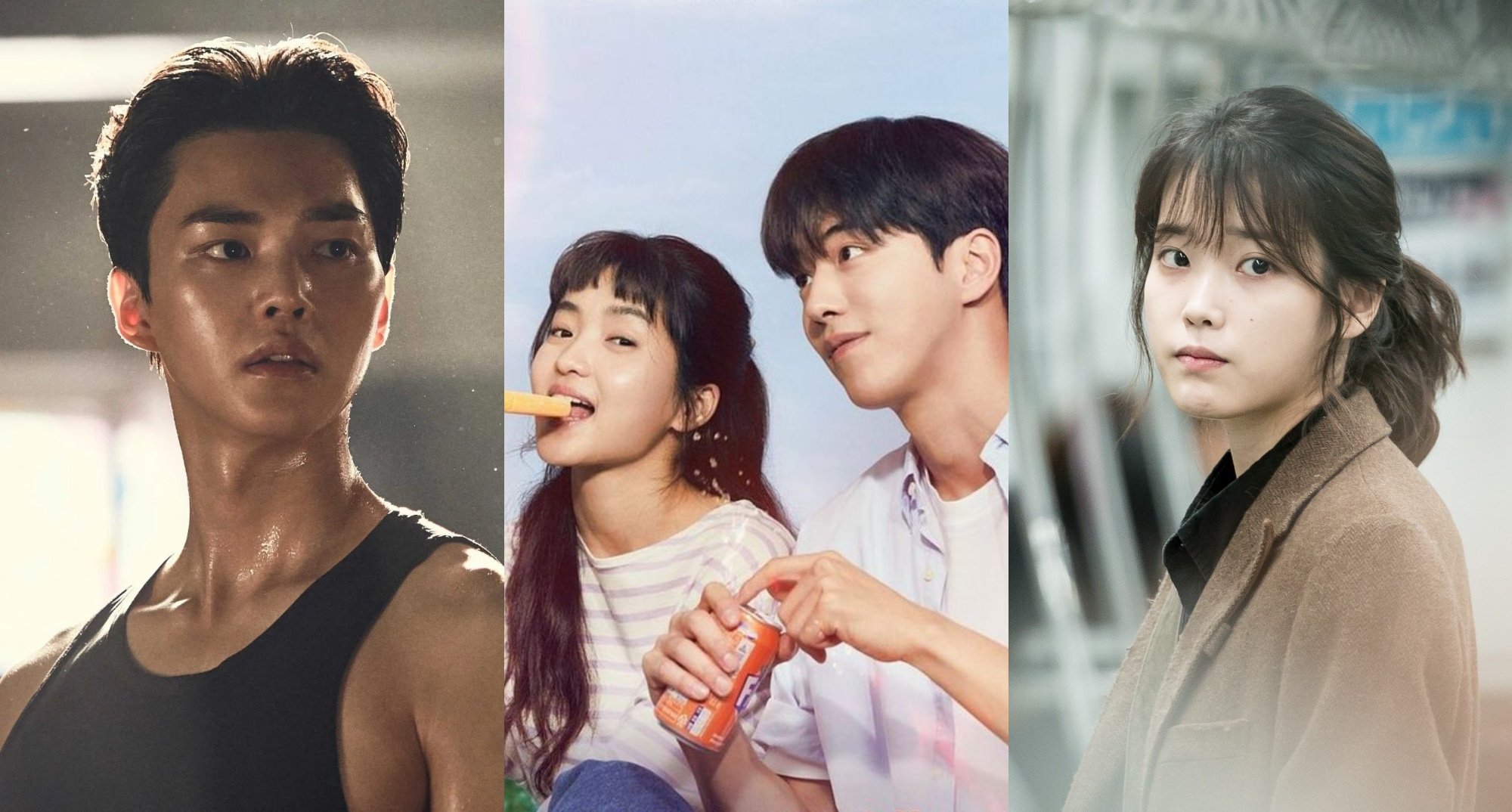 'Twenty-Five Twenty-One,' 'Crash Landing on You,' and more K-dramas have an 8.7 IMDb rating
According to IMDb, Squid Game has an 8.0 rating. It seems relatively low when looking at some of K-drama's biggest hits and IMDb scores. The classic North-South Korean romance story Crash Landing on You has an 8.7 rating on the site, and it is not the only one.
The thriller crime K-drama Flower of Evil has the same score as another popular drama, Mouse. Both series use real-life crime cases as a basis for their storylines. The 2022 hit Netflix coming-of-age drama Twenty-Five Twenty-One has the same score, outranking Squid Game.
The series followed a gifted fencer in the late 90s who, during an economic crisis, looks for a new fencing team. She meets a male character whose family's wealth vanishes due to the crisis. They form a friendship that blossoms into realistic and heartbreaking love.
'Navillera' continued Song Kang's title as the 'Son of Netflix'
K-drama fans are enamored with South Korean actor Song Kang. He made a name for himself, starring in Netflix's hit romance drama, Love Alarm, and its second season. Most of Kang's works have been debuted on Netflix, accurately giving him the nickname the 'Son of Netflix.' He is also rumored to return for Netflix's Sweet Home Season 2.
In 2021, his webtoon-based K-drama Navillera received an 8.8 IMDb score, outranking Squid Game. Navillera told the story of a young male ballerina who wants to give up his dream. On the other end is a 70-year-old man who lived his entire life providing for his family. In reality, he once dreamed of becoming a ballerina. The two characters meet and form a heartwarming bond. Together with each other's help, they find their spark for life again and fight through the turmoils of life.
Navillera also has the same IMDb score as the gender-swap K-drama Mr. Queen.
'Hospital Playlist' is one of the highest-rated K-dramas on IMDb for a reason
'Slice of Life' K-dramas are a fan favorite as they envelop comedy, romance, and drama into a storyline about life battles and wonder. In 2020, tvN released one of the highest-rated cable K-dramas in history and one of the highest scores on IMDb with an 8.8. Hospital Playlist is a medical drama about a group of doctors who met in college and work at the same hospital.
The drama instantly became successful as fans fell for the main characters' comedic and relatable antics. Not to mention they get together every week to cover a popular song as a band. But Hospital Playlist also had fans hooked on the drama of the characters' busy lives as doctors and the life and death situations that come with it. Not to mention the building romances.
'Bloody Heart' is a historical K-drama about dirty politics and love
One of 2022's newest K-drama, Bloody Heart, blows other dramas out of the water concerning IMDb score. The K-drama has a whopping 9.0 score, beating out Squid Game by an entire point. The story begins when Lee Tae's, played by actor Lee Joon, father dethrones the king. He does so with the help of Park Gye-won (Jang Hyuk).
After his father's rule, Lee Tae has taken the throne and believes in a strict monarch. But his authority is put into question by Gye-won, his First Vice-Premier. Gye-won has more power than the king himself. Intermixed is the love story of Lee Tae and Yoo Jung (Kang Han-na). Due to his affection for her, her family becomes involved in political turmoil.
'My Mister' outranks the oldest and more famous K-dramas with an 9.1 IMDb rating
The 16-episode tvN K-drama My Mister has one of the highest IMDb scores. Almost four years after its initial premiere, it remains a highly-talked about drama. It starred Hotel Del Luna actor IU as Lee Ji-an. The young female character tries to stay afloat by working a temporary job and taking care of her ill grandmother.
She forms a bond with her supervisor, Park Dong-hoon, played by Parasite actor Lee Sun-kyun. Dong-hoon is the middle child of three brothers. Despite his growing relationship with Ji-an being ridiculed, they learn to open up to each other and push each other through the hard times.