5 K-Dramas That Deal With an Age-Gap Romance
Korean dramas may be demure when it comes to steamy scenes like intercourse or kissing. Many K-dramas delve into mature storylines, more importantly, age-gap romances between the main characters. Fans will notice the age-gap genre is usually between an older female (nunna) and a younger male embarking on a forbidden romance shunned by society. These K-dramas are just as tantalizing to watch as any other popular drama, maybe even more so.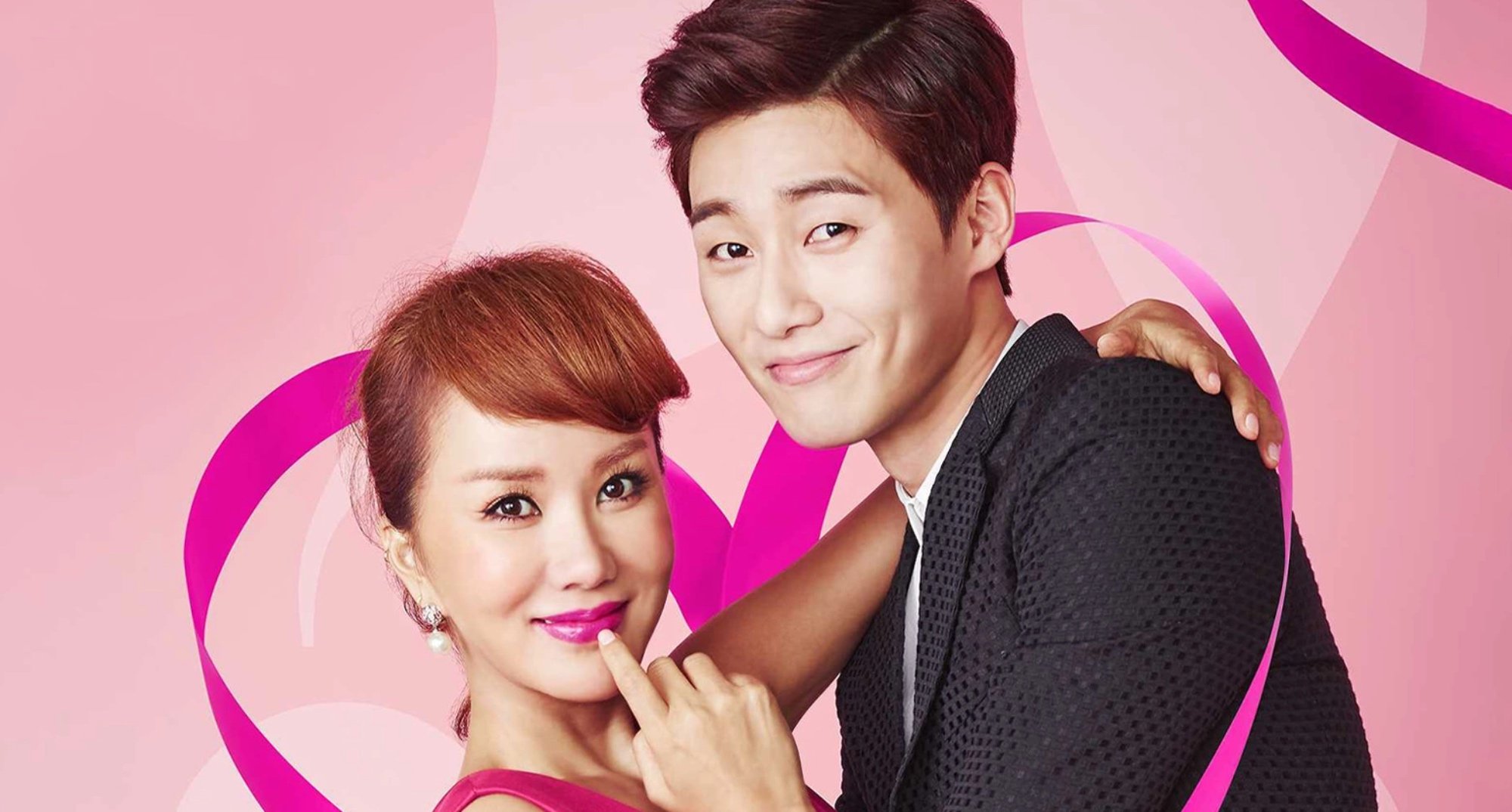 'A Witch's Love' stars one of South Korea's most recognized male actors in an age-gap romance
This K-drama is an oldie but a goodie. A Witch's Love is led by What's Wrong With Secretary Kim star Park Seo-joon and Uhm Jung-hwa. For this age-gap K-drama, Ban Ji-Yeon (Uhm) is 39-years-old, single, and no longer believes in true love.
Yoon Dong-ha (Park) is 25-years-old and runs an errand shop that does it all with his friends. He was once in love until a tragic accident killed his girlfriend. He meets Ji-yeon, and sparks fly. The only problem? Their age difference. Regardless they find a lot in common, especially their broken hearts.
A Witch's Love is available to stream on Viki.
'Secret Love Affair' is a forbidden romance with a married woman
RELATED: 'Crazy Love': How Global Fans Can Watch the Disney+ K-Drama
What happens when an older woman has it all but risks everything for a younger man? Secret Love Affair is an age-gap K-drama centered around a pianist and a married socialite. Actor Kim Hee-ae stars as Oh Hye-won, a woman who has a good life in her 40s. Hye-won is married, sophisticated, elegant, and the Seohan Arts Foundation director.
Award-winning and Hellbound actor Yoo Ah-in stars as a gifted 20-year-old pianist Lee Sun-jae. He comes from an impoverished background and is unaware of his talent. He meets Hye-won, and a fire ignites. Hye-won experiences true love for the first time as they start a dangerous affair.
Secret Love Affair is available to stream on Viki.
'Guardian: The Lonely and Great God' is fantasy K-drama with an age-gap romance fans look past
RELATED: 3 Human and Non-Human Romance K-Dramas to Binge-Watch
It is almost impossible for a K-drama fan not to have heard of Guardian: The Lonely and Great God or seen it. The 2016 K-drama is one of the industry's most-talked-about romances. But behind the swoon-worthy moments, there is also an age-gap romance. Kim Shin, played by Gong Yoo, was a military general cursed to become an immortal.
The only way for him to move on is for his bride to remove his sword. Kim Shin meets Ji Eun-tak, played by Kim Go-eun, a bubbly high school student. Their fate intertwines and creates an epic fantasy romance. But there is a big age gap in the K-drama. A fan on Reddit comments, "They actually have an age gap of 920 years…"
In the K-drama, Kim Shin looks in his 30s but is hundreds of years old. He lives an immortal life and watches Eun-tak grow into adulthood.
Guardian: The Lonely and Great God is available on Viki.
'Something in The Rain' tackles dating taboos
RELATED: 'Thirty-Nine': Main Cast's Instagram, Age, Careers, and More
The K-drama Something in the Rain covers more than an age-gap romance. Two leading characters embark on a journey from being friends to lovers despite their age difference. Jung Hae-in stars as the leading character Seo Joon-hee alongside Crash Landing on You's Son Ye-jin as Yoon Jin-ah.
Jin-ah is the district supervisor of a coffeehouse franchise and is 35-years-old. She reconnects with her best friend's brother Joon-hee who is 31-years-old. Something in the Rain chronicles their taboo romance and battle of facing public scrutiny. In a secondary storyline, the K-drama also tackles sexual harassment in the workplace, social class disparity, and family dysfunction.
Something in the Rain is available on Netflix.
'Forecasting Love and Weather' is Netflix's newest workplace K-drama with an age-gap romance
RELATED: 'Business Proposal': Meet the Cast and Their Best K-Drama Roles
Netflix released Forecasting Love and Weather only two days shy of Valentine's Day 2022. It stars the 'Son of Netflix' Song Kang and the 'Queen of Office Romance' Park Min-young. Jin Ha-kyung (Park) works at the 2nd Division of Korea Meteorological Administration. She learns her soon-to-be husband is having an affair.
Meanwhile, Lee Shi-woo's (Song Kang) girlfriend breaks up with him. Ha-kyung and Shi-woo cross paths when working together. Despite not wanting to start another office romance, Ha-kyung cannot deny her feelings for Shi-woo. She also knows the turmoil behind their age gap and their exes working in the same facility. Ha-kyung is 35-years-old with Shi-woo being 27-years-old.
Forecasting Love and Weather is available on Netflix.
RELATED: 'Business Proposal' and 4 Netflix 2022 K-Dramas Based on Webtoons