5 K-dramas That Tackle the Topic of Sex
Korean dramas have their own set of rules and guidelines. Due to South Korean culture and society, fans will not often see K-dramas with immense nudity or scandalous sex scenes. Even the kisses are tame and PG-13. There are a few K-dramas that tackle the conversation of sex. This does not mean full-blown R-rated scenes but storylines and characters that openly discuss the topic.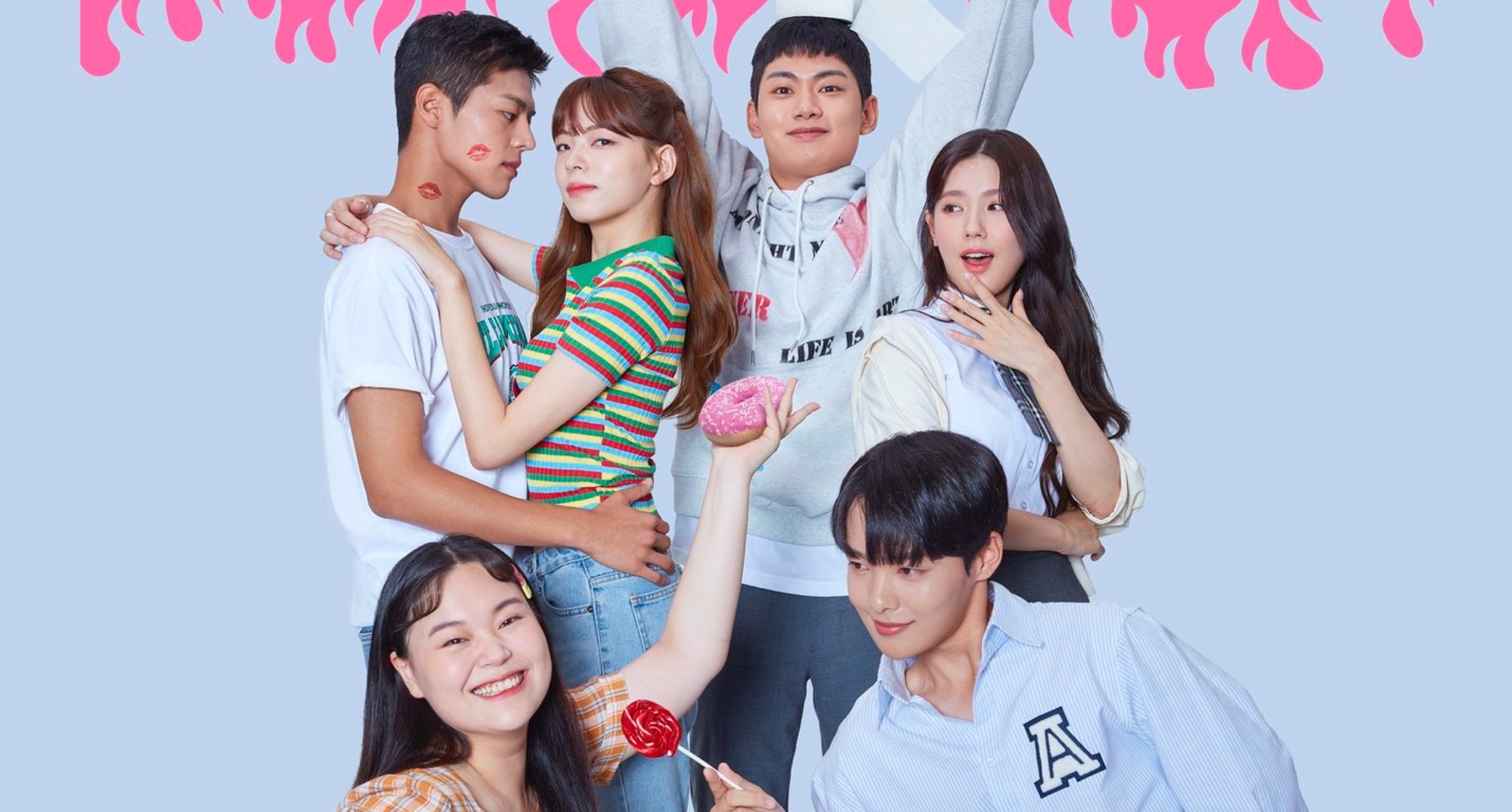 'Adult Trainee' episodes explore teenage sex and relationships in a K-drama
American TV has for a long time taken over teenage sexual escapades. When it comes to K-dramas, Adult Trainee is the best fit when discussing a storyline involving young adults and sex. The 2021 K-drama is split into three different character stories.
Jaemin (Ryu Ui-hyun) has an obsession with self-pleasure. He discovers a group of male students known as the 'Golden Daughter of 100 Days.' The group has sworn of masturbation as a sense of self reawakening. Jaemin vows to stop so he can confess to his crush.
The second storyline involves high school student Yura (Jo Yoo-jung). Her boyfriend breaks up with her for being a prude and starts dating her best friend. Hoping not to seem like a loser, she enlists her friend and neighbor as her fake boyfriend. There is one rule; no touching, intimacy, or kissing.
Along the way, she starts to really fall for her friend. The episodes talk about teenage sex, protection, and expectations among teens.
'You Raise Me Up' is a fun pun for the premise of the K-drama
RELATED: 'Squid Game': Sex Scene in the Show Is Based on a Reality Show
For this 2021 K-drama, the male lead is having some problems. Do Yong-sik (Yoon Si-yoon) has been preparing for his civil service exam for years. His dedication to studying has rendered his physical state not how it used to be. The stress of the exam has also left him impotent and unable to perform fully.
In need of help, he seeks out a urologist. The doctor he meets happens to be Yong-sik's first love, Lee Ru-da (Hani). She is successful but has a boyfriend who thinks too highly of himself.
The K-drama openly explores Yong-sik's inability to perform sexually and the pursuit of a romance story. In one episode, Yong-sik becomes angry when, despite being aroused, he is unable to show for it.
You Raise Me Up is available to stream on Netflix.
'It's Okay That's Love' has open discussions about phobias and intimate relationships
RELATED: 'Squid Game': Director Says Sex Scene Alludes to 'a Different Kind of Love'
The 2014 K-drama It's Okay That's Love has a complex but riveting story that does tackle the topic of sex. Jang Jae-yeol (Jo In-sung) is a mystery novelist and DJ with obsessive-compulsive disorder due to his troubling past. He soon meets first-year psychiatrist fellow Ji Hae-soo (Gong Hyo-jin).
They initially distrust and hate each other. When construction near Jae-yeol's home hinders his writing, he moves in with her. They argue and fight, but it turns into an unsuspecting love. All the while, Hae-soo helps diagnose Jae-yeol's mental health issues. Together, they heal each other's wounds.
It's Okay That's Love deals with sex in regards to Hae-soo. As a psychiatrist, she openly discusses sex, sexual topics, and medical terms. She also self-diagnosed herself with insecurity/anxiety issues, a fear of commitment, and sex phobia.
It's Okay That's Love is available on Viki.
'Mr. Queen' plays around with sex, taboo topics and impulse in a gender-swap historical K-drama
RELATED: 5 Best Romance K-Dramas From Netflix in 2021, Ranked
Mr. Queen was one of the most talked-about K-dramas of 2020. It was a refreshing and bizarrely entertaining take on a historical romance. In a switcheroo gender-swap story, Jang Bong-hwan (Choi Jin-hyuk) is a renowned chef. He wakes up in the body of Queen Cheorin (Shin Hye-sun) in the Joseon period.
As Cheorin, Bong-hwan must try to pose as a woman and evade King Cheoljong (Kim Jung-hyun) until he can return home. Along the way, Bong-hwan finds himself feeling female emotions and desires. The K-drama tackles sex in various ways that come off as comical.
A fan on Reddit explains, "Can't forget the gisaeng scenes, the bedroom scenes between the leads, the primitive booty calls, the wet dreams, the lewd (for its time) books, the scenes of Court Lady Choi looking at Joseon-era softcore porn and also just the whole premise of a straight guy being trapped in a woman's body and another guy is actively trying to bed them."
Mr. Queen is available on Viki.
'Nevertheless' shows the complexity of a undefined romance
The 2021 Netflix K-drama, Nevertheless, became a hot topic due to its mature storyline. The drama starred Han So-hee and the 'Son of Netflix' Song Kang as two art college students. What had fans hooked to the madness of the story was its use of sexual themes.
Yoo Na-bi (Han) breaks up with her boyfriend when she learns he used her as a model for a lewd sculpture in an art gallery. She later meets Park Jae-eon (Song Kang), the school's infamous playboy. They embark on a romance with no title or strings attached.
Nevertheless openly explores young adult sexual relations and attraction. There is even a conversation of two students getting it on in a classroom. It is one of the rare few K-dramas with slightly more explicit sex scenes.