5 Makeup Products Used on 'Euphoria' — Including Rhinestones and Glitter
Euphoria has been praised for many elements: its edgy plot lines that aren't afraid to push the envelope, its young stars who are stealing the stage, and the cinematography that brings the often heart-pounding drama to life.
One element of the show that could be easy to overlook at first glance is the makeup, but this attention to detail helps to create meaningful character development and a visual impact that leaves viewers immersed.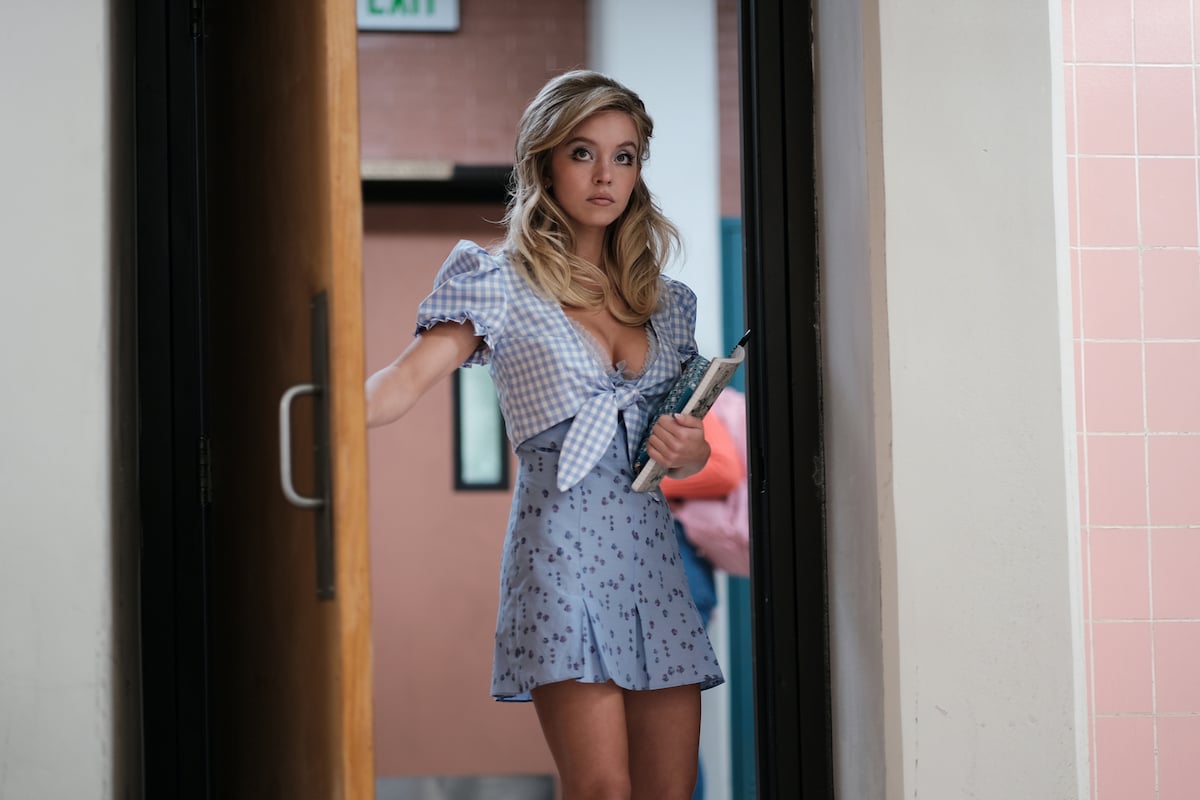 The makeup on 'Euphoria' has caught fans' eyes
Obviously, the dramatic plots and the cliffhangers are what fans talk about most, but the makeup has definitely made people sit up and take notice. These looks are carefully curated by makeup artist Doniella "Donni" Davy. As InStyle reports, Davy creates looks that are "extravagant, opulent, kitschy, and bold."
Davy explains that "The point is for the makeup to first give the audience a little more insight into the emotional states of the characters, and then to register as a cool makeup look, but never the other way around." She accomplishes that by taking inspiration from each character's bedroom to capture the feel of their aesthetic and style. She also carefully reads the scripts for subtext and considers how to bring those subtler elements into a visual design.
Here are five of the products that have helped make the show pop.
1. Get Stonned
You've likely noticed that plenty of the characters are decked out in gems and rhinestones. The show sources some of these little bits of glitz from the company Get Stonned, a source for stick-on rhinestones in hues like "Black Cherry," "Candy Apple," and "Fanta."
2. Lit Cosmetics
Glitter can be used to highlight a particular character or showcase their feelings in the moment. Davy even posted on Instagram to reflect on how one particular look was improved with glitter placed on top of black eye wings: "I think it MAKES the look and I love it so much. If you want to recreate this eye and you don't have black glitter try silver or dark blue!"
If you're looking to recreate the look at home, you can turn to Lit Cosmetics for a sparkling flash that's sure to dazzle!
3. Danessa Myricks Beauty Colorfix Eye, Cheek & Lip Pigment
You've likely seen this product featured on Jules, a character who has caused fans quite a bit of consternation. Danessa Myricks Beauty carries a line of Colorfix Eye, Cheek & Lip Pigment that promises long-lasting color that has versatile application possibilities. Check out the wide range of shades in matte, metallic, or high shine finishes at Sephora and pick up some of your own for just $18.
4. Inglot AMC Eyeliner Gel 77
Maddy's signature ultra-black eyeliner is definitely one of her defining makeup looks. You can get the product from Inglot AMC. The Eyeliner Gel 77 line promises a smudge-proof and long-lasting application, and it comes in a range of hues varying from bright and colorful to dark and sultry. You can snag one for just $21!
5. Make Up For Ever Star Lit Diamond Powder
When it comes to all-over radiance, it's Cassie Howard that comes to mind, and that's largely thanks to generous application of Make Up For Ever's Star Lit Diamond Powder. The shimmery product is an ultra-fine powder that has a wide range of applications to produce "radiant looks." Getting your own little jar of radiance will only set you back $26. 
The next time you're tuning in to the drama from the teens on Euphoria, take an extra moment or two to check out their cosmetics. Careful attention went into bringing these looks to life so that the characters' appearances could match their motivations and personalities.
RELATED: Zendaya Taught the 'Euphoria' Makeup Artists an Easy Trick to Remove Glitter