5 'Mare of Easttown' Theories so Good, You'll Want to Rewatch From the Beginning
HBO's Mare of Easttown is among the latest offerings in must-see-TV. The Kate Winslet-led crime drama follows a small-town detective, Mare Sheehan (Winslet), as she investigates the murder of a young mother.
From the show's premiere, many weighed in with possible theories as to who killed Erin McMenamin (Cailee Spaeny) and whether her death is connected to the other missing girls from town. Do any of those theories still hold up?
[Spoilers for Mare of Easttown, Episode 5, "Illusions" below]
Deacon Mark may not have killed Erin but could be the father of her baby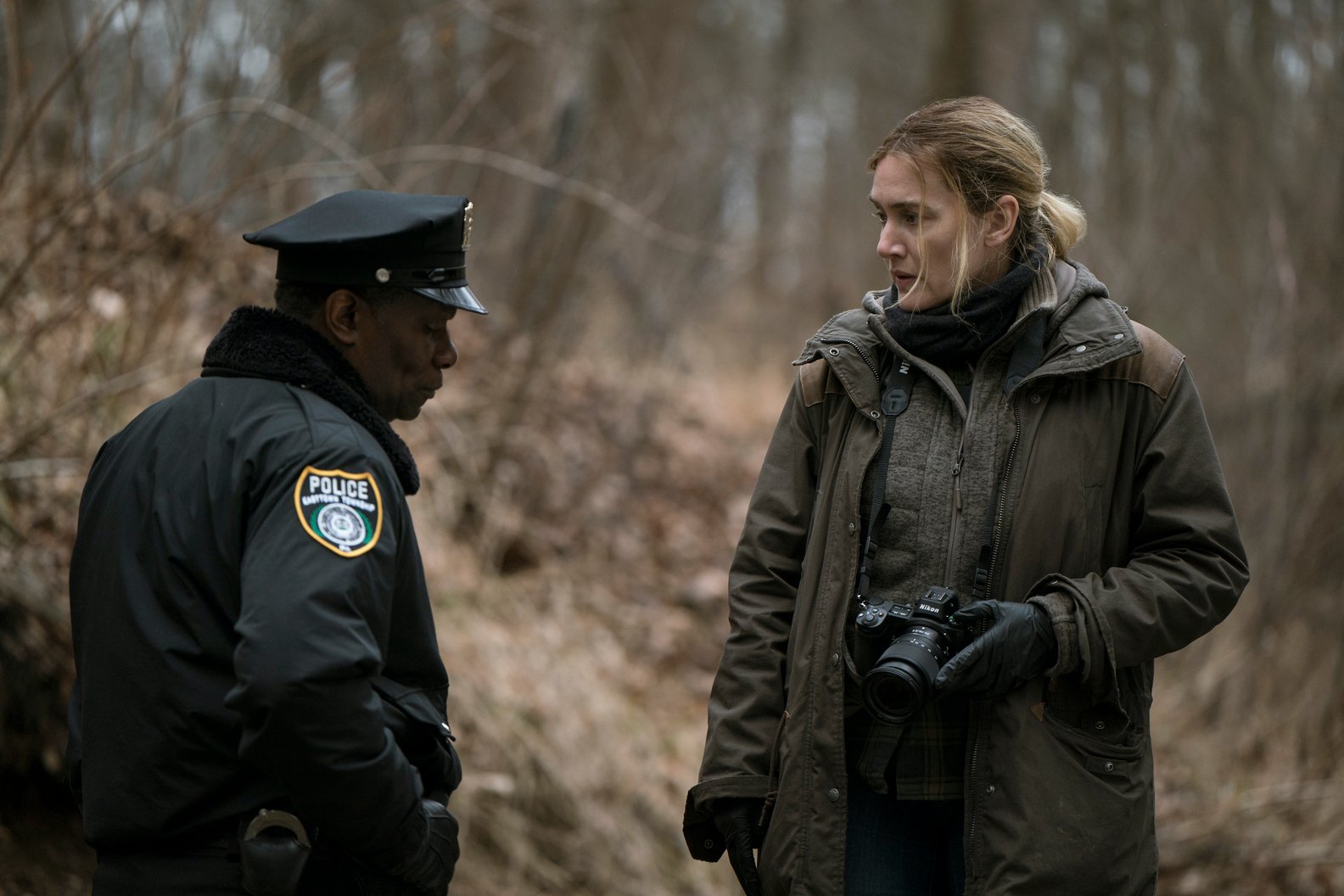 RELATED: 'Mare of Easttown': 3 Similar TV Shows Streaming on Netflix Right Now
Episode 5 of Mare of Easttown may have ended with a bang, but it's the few key scenes in the middle that helped eliminate Deacon Mark (James McArdle) as the prime suspect. Viewers previously learned that the man of God was transferred to Easttown as a way to cover up a secret relationship with a minor. This made for an unsettling, albeit obvious, choice as the murderer.
However, in the latest episode, Deacon Mark admitted he saw Erin the night of her death but was not capable of murder. He did toss her bike into the river because that, along with his prior incident, could've had the whole town knocking down his door.
All of this to say, Deacon Mark is an important piece of the story for a reason. Some posters on Reddit think he either fathered Erin's baby or knows who did — possibly even Father Dan — and is helping cover it up.
Siobhan is covering for her late brother, Kevin
The new episode also revealed that Mare's daughter Siobhan (Angourie Rice) was more involved with Erin's death than she let on. She already admitted to helping Erin walk away from the fight that broke out between Erin and Briana del Rasso (Mackenzie Lansing). It didn't end there but Siobhan is keeping her lips sealed.
Some say, because of the project she's working on about her late brother, Kevin (Cody Kostro), she's struggling with a sense of guilt since his passing. Perhaps he was the father of Erin's baby and Siobhan found out or Siobhan killed her to protect his legacy. Either way, Kevin's girlfriend, Carrie Layden (Sosie Bacon), wouldn't love this theory.
John and Billy Ross had something to do with Erin's murder
RELATED: 'Mare of Easttown': How Many Episodes Is the HBO Series?
Next to the most obvious suspect of Erin's ex-boyfriend, Dylan Hinchey (Jack Mulhern), are Billy and John Ross (Robbie Tann and Joe Tippet). They both have an alibi along with Erin's father Kenny (Patrick Murney) but is there more to the story?
"Illusions" revealed an anxiety-ridden Billy when conversations turned to why Erin moved in with him for a short time. It had never been mentioned before and his reaction prompted more questions from Mare. Erin apparently lived with Billy around the time she became pregnant leaving some to think he is the father of Erin's baby and her death might've been as a result of someone finding out.
Frank's fiancé Faye is suspiciously absent
Frank, played by The Office alum David Denman, used to be married to Mare. Now that he's engaged to Faye (Kate Arrington) and gifted his former student Erin with diapers and such at one time, Mare became convinced he fathered Erin's baby and may have been complicit in her murder.
The DNA test proved Frank was not the baby's father, but where is Faye? Fans noted on Reddit that her behavior has been suspect all along and so far, she has no airtight alibi for the night of Erin's murder.
"Faye is at the top of my list," one fan wrote.
"Either Faye did it, or she's covering for her son, who's somehow involved in one of the girls' deaths ( or both, why not), or Faye is the next victim. Or all of the above. Her angry reaction to Frank being questioned makes me think she is way more involved," another added.
Likewise, she's been M.I.A., and that doesn't make her look any less guilty.
Mare, or her new beau, are more involved than some might think
RELATED: Where Was 'Mare of Easttown' Filmed?
Of all the theories circulating, there's one thing that's *really* bothering fans. Why is Guy Pearce on Mare of Easttown, if not the abductor or those missing girls? Since Episode 5 revealed the real abductor, Guy's character Richard Ryan is allegedly just Mare's new love interest but some aren't buying it. Could Richard be in Mare's life because he killed Erin?
And, if that's not enough to make your brain explode, there's one more theory about the thriller that has the internet in a tizzy: Maybe the killer is the one viewers suspect the least — Mare — and in some memory-erasure, she's forgotten.
Only time will tell if Erin's murderer will be brought to justice or if Mare will fall apart beforehand. At the very least, we hope there's no more shocking deaths because we can't deal.
Mare of Easstown airs on Sundays at 10:00 p.m. ET on HBO Max.