5 Mistakes 'Stranger Things' Made About the '80s
For lovers of the 1980s, no series has embraced it more than Netflix's Stranger Things. The show is steeped in nostalgia with the styles, the music, and the general sense of freedom people had before they were tied to technology like they are today. Creators Ross and Matt Duffer do an excellent job of encompassing the overall feel of the decade, but that's not to say they didn't make a mistake here and there. If you feel like being really picky, here are some of the things Stranger Things got wrong about the '80s.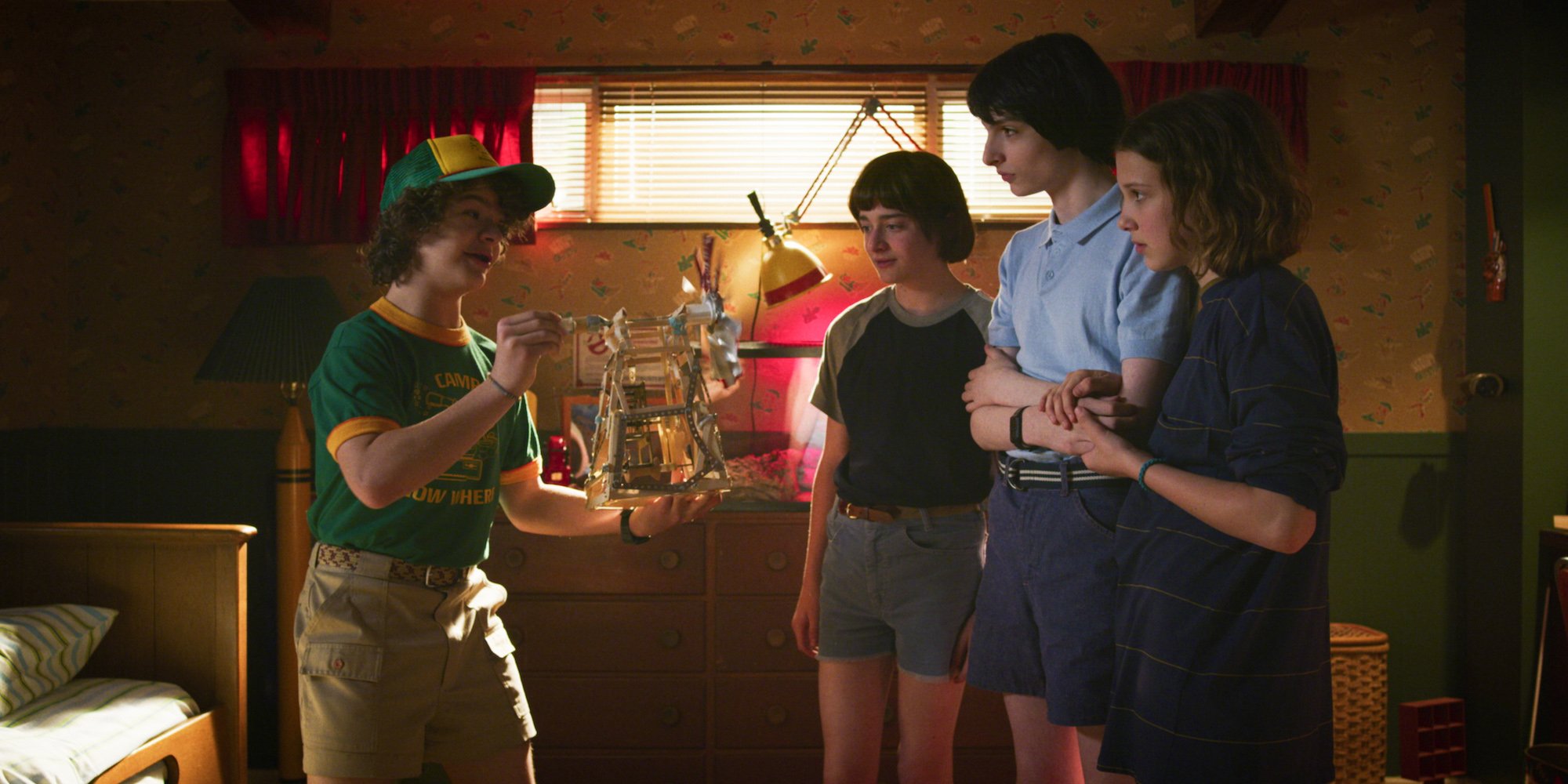 Barb's car didn't exist in 1983
Barb Holland, played by Shannon Purser, didn't have a huge role in Stranger Things Season 1, but her character made a lasting impression on fans. There were theories she was still alive for months after the first season, even though audiences actually got a glimpse of her dead body. Someone even went as far as to paint a mural in her honor in Australia. She might have had only 25 lines in the first season, but her character spawned some dedicated fans.
When we see her driving to Steve's party with Nancy, she's in a convertible Volkswagen Rabbit. That's a great car and all, but unfortunately, didn't exist with the features Barb's car has until 1988. Stranger Things Season 1 is set in 1983. Whoops.
Dustin wears a Casio F-91 W watch in 'Stranger Things' Season 1
There's plenty to love about Dustin Henderson. He's always prepared for whatever trek the Party is about to embark on, from his compass in season 1 to his HAM radio in Stranger Things Season 3. When audiences catch a glimpse of the watch he's wearing in the first season, they'll notice it's a Casio F-91 W. Unless he has access to his own DeLorean and flux capacitor, that watch didn't hit the shelves until 1991.
The movie 'The Thing' wasn't available on videotape until 1992
The boys' science teacher Mr. Clarke is always willing to indulge Dustin, Mike, and Lucas in their questions, even if it means he's on the phone at 10 pm on a Saturday night. In Stranger Things Season 1, Mr. Clarke is enjoying a lovely evening at home with his girlfriend while they watch John Carpenter's The Thing on his TV. The movie debuted in theaters in 1982, but it wasn't available on videotape until 1992.
One of Dustin's toys in 'Stranger Things' Season 3 wasn't around yet
When Stranger Things Season 3 opens, Dustin makes his way home from summer camp, excited to see his friends. However, when he gets there, they're all busy with their new relationships. (Or so he thinks.) As he sits in his room, his toys start to move on their own, and one of those is a Transformers Ultra Magnus. That particular toy didn't come around until 1986, a year after the events of season 3.
Hopper and his Kellogg's cereal is still around, but there's been a change since 1985
In Stranger Things Season 3, Chapter 2, 'The Mall Rats,' we see Hopper chowing down on a big bowl of Kellogg's Honey Smacks. The cereal itself is still around today. However, in 1985, it was still called Sugar Smacks.
Of course, these are all tiny mistakes when it comes to the big picture. The series nails so many other aspects of the '80s that these are small potatoes. Stranger Things Season 4 will premiere at some point in 2022.