5 Netflix Original K-Dramas From 2022 With the Highest Scores, According to IMDb
As K-dramas have become an even bigger global phenomenon, Netflix has dominated in developing riveting stories that had fans hooked. At the beginning of 2022 alone, Netflix released award-winning K-dramas alongside Korean cable companies like Twenty-Five Twenty-One. There are still more dramas for the year, but some have a high score to beat.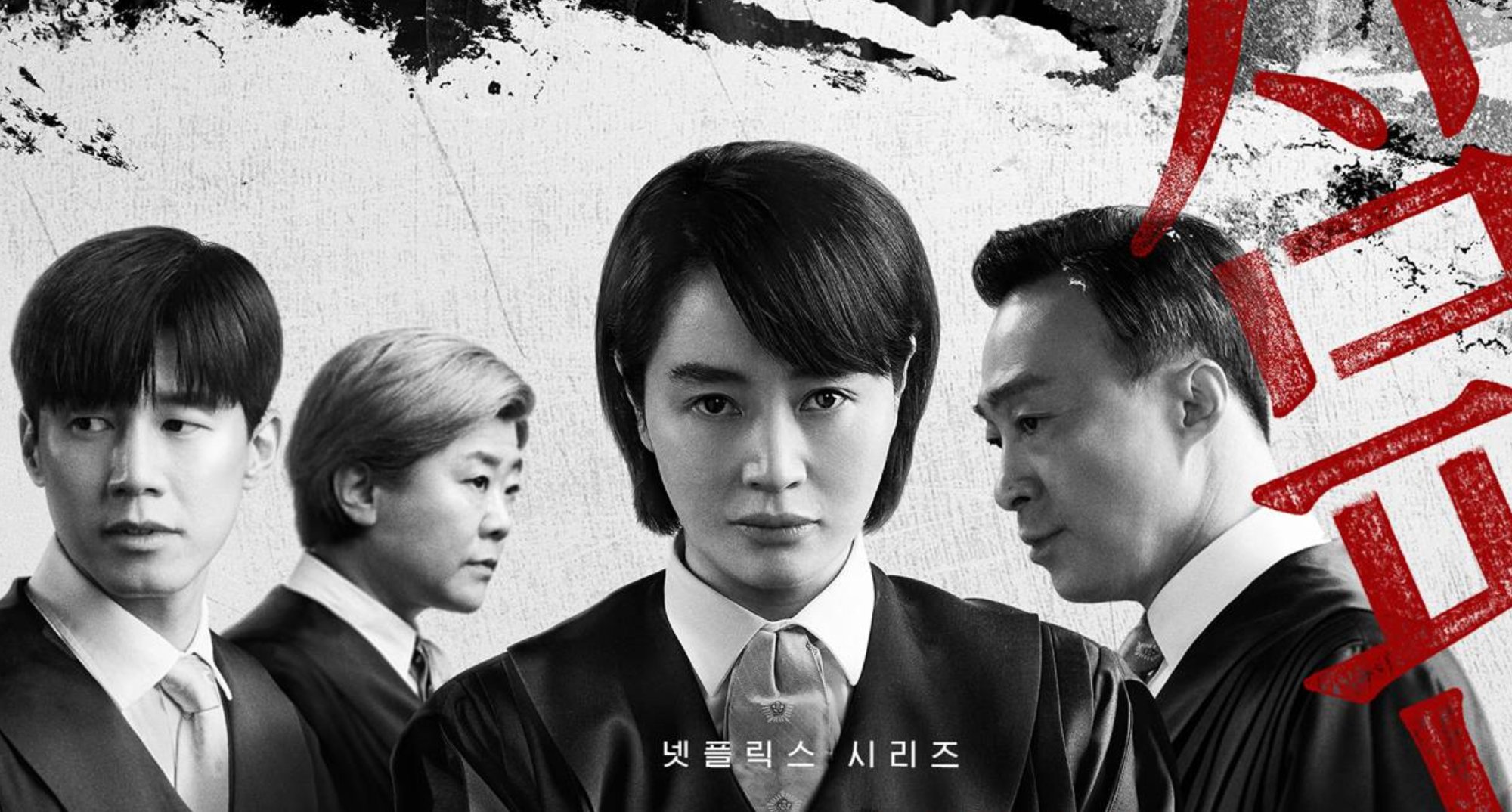 'Juvenile Justice' is a heartbreaking crime K-drama about young criminals
Dark stories about crime, murder, and the justice system have been fans' favorite. Netflix's 2022 K-drama Juvenile Justice introduced fans to a new layer of the justice system – juvenile delinquents. Actor Kim Hye-soo stars as Shim Eun-seok, a stern judge with no room for tricks or sympathy.
Eun-seok is known for her dislike toward juvenile criminals and her col demeanor during court cases. She is the newly appointed judge for the juvenile court in the Yeonhwa District. The K-drama takes fans on harrowing stories of young offenders, from murder to tragic misdemeanors. Eun-seok administers her own form of justice.
Juvenile Justice has an 8.0 score on IMDb and is available on Netflix.
'Business Proposal' is a 2022 Netflix K-drama with an impressive score on IMDb
RELATED: Parallels Between 'Business Proposal' and 'Crazy Love' Proposal Scene Has Fans Laughing
Fans got a new worthwhile boss-employee romance with Netflix's 2022 K-drama Business Proposal. Based on an original webtoon, Shin Ha-ri (Kim Se-jeong) works as a food developer at GO Foods. She is best friends with Jin Young-seo (Seol In-ah), a chaebol heir. Ha-ri does a final favor for her and poses as her to scare away a possible suitor.
She never expected the suitor to be Kang Tae-moo (Ahn Hyo-seop), the CEO of GO Foods. Trapped in a fake persona she made and Tae-moo's persistence to marry per his grandfather's wishes, Ha-ri is in trouble. The web of lies starts to unravel but leads to true love.
Business Proposal has an 8.2 score on IMDb and is available on Netflix.
'My Liberation Notes' is a hard-hitting dose of reality and life expectations
RELATED: 'My Liberation Notes': Meet Kim Ji-won and the K-Drama Cast
Netflix's My Liberation Notes is one of the most acclaimed K-dramas on Netflix in 2022. Fans became enamored with its storyline of four characters battling to find a purpose in life. The K-drama focus on three siblings, each unable to find their happiness. Kim Ji-won plays the middle sibling Mi-jeong. She battles between finding the will to go on each day and joy.
She finds a reason when she proposes to her father's new worker, Mr. Gu (Son Suk-ku), to worship her. He moves to the small town by chance to escape his reality. The only son, Chang-hee (Lee Min-ki), feels he has no ambition and wants more despite having a good job. Ki-jeong (Lee El) wants to be loved but thinks she is the problem.
My Liberation Notes has an 8.4 score on IMDb and is available on Netflix.
'Our Blues' became one of Netflix's most talked-about 'Slice of Life' 2022 K-dramas
RELATED: 'Our Blues': BTS's Jimin to Sing His First OST Song for K-Drama
Recently ending its run on Netflix is Our Blues. The K-drama has an ensemble cast of some of Korea's most notable actors. Set in Jeju Island, a group of characters goes through the woes and tribulations of life while trying to rediscover who they once were.
Squid Game actor Lee Byung-hun starred as Lee Dong-seok, a local traveling merchant who has become estranged from his mother due to personal reasons. He remeets his old crush Min Seon-a, played by Shin Min-ha. She just moved to Jeju but has a complex story dealing with depression and her marriage.
Actor Cha Seung-won plays Choi Han-su, a Seoul banker who moves back to Jeju and meets his first love Jung Eun-hui played by Lee Jung-Eun. Han Ji-min stars as Lee Yeong-ok, a female diver trying to escape her old life. She meets and falls for Jeju native Park Jeong-jun, played by Kim Woo-Bin.
Our Blues has an 8.5 rating on IMDb and is available on Netflix.
'Twenty-Five Twenty-One' is a highly awarded K-drama rivaling 'Squid Game'
RELATED: 'Twenty-Five Twenty-One': A Deleted Scene Shows Young Min-chae With Her Father
Fans and South Korea cannot stop talking about 2022's most impactful Netflix K-drama Twenty-Five Twenty-One. The drama became a global hit and a television success for tvN. Kim Tae-ri starred as Na Hee-do, a fencing prodigy born into a well-off family. During the IMF Crisis, her school fencing team is cut, and she does whatever is necessary to join the team where her idol trains.
Along the way, she crosses paths with Baek Yi-jin, played by Nam Joo-hyuk. He was born into wealth, but the IMF Crisis left his family bankrupt. As a result, the family breaks apart to mend the broken pieces. He meets Hee-do by accident and later at the comic shop.
They form a bond as friends that soon turns into a heartwarming story of support. But the two characters venture into love, first loves, and unbreakable friendships. Twenty-Five Twenty-One has one of K-drama's most argued finales and unanswered questions.
Twenty-Five Twenty-One has an 8.7 score on IMDb and is available on Netflix.
RELATED: 4 K-drama Sex Scenes That Border PG-13, From 2021 and 2022