5 Nintendo Switch Games Coming Just in Time For the 2021 Holiday Season
2021 is coming to a close, but Nintendo still has some Switch games up its sleeve for the holiday season.
Nintendo Switch players will likely have a few games to add to their holiday gift lists in 2021. Nintendo will close out the year with a handful of new releases, many of which have been highly-anticipated for months. And with holiday deals on Nintendo Switch systems starting to roll out, now is the best time to pick up the newest games on the market. Here are some titles you won't want to miss this holiday season, including the Pokémon remakes and more.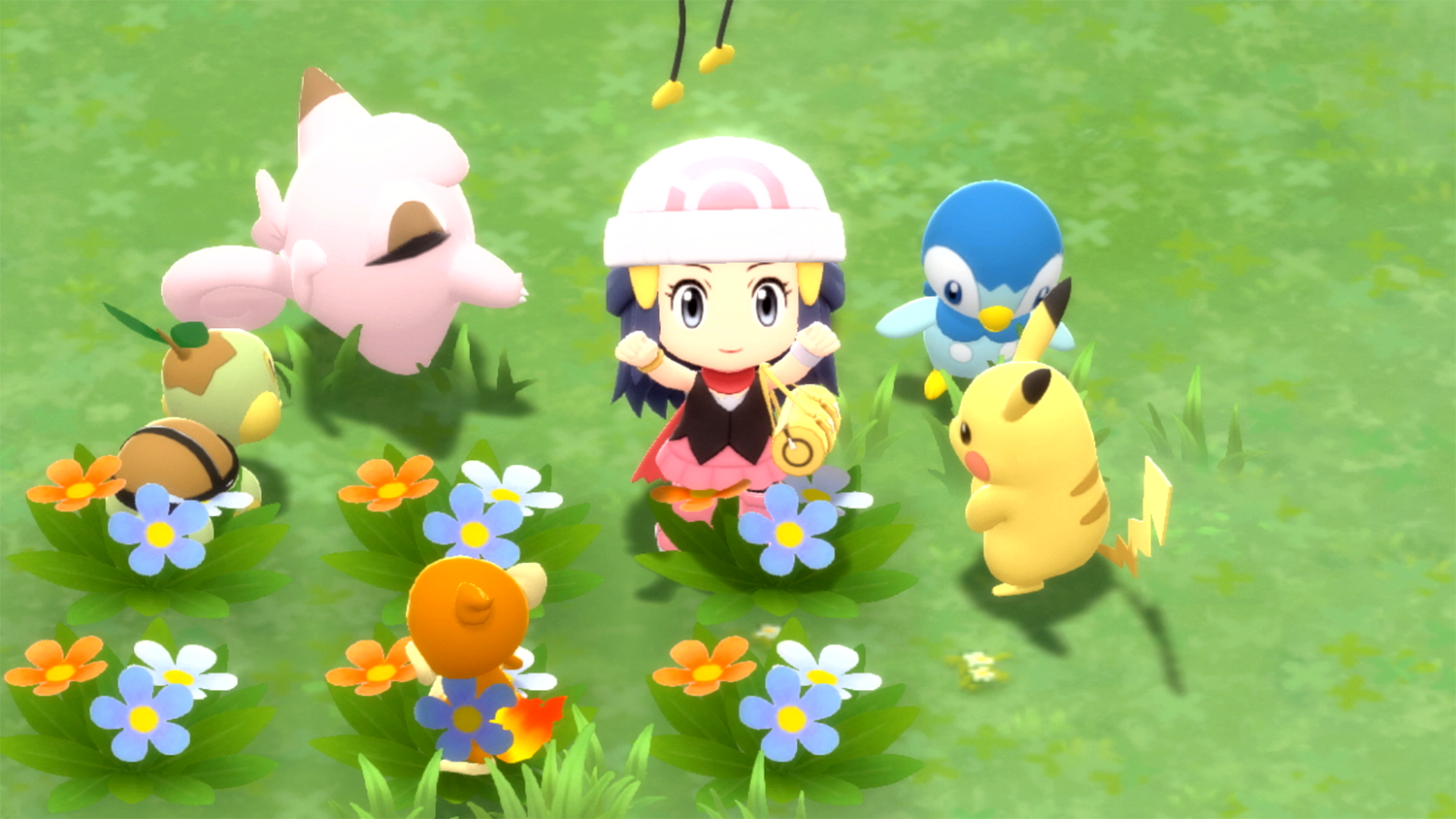 'Shin Megami Tensei V' — Nov. 12
The next Shin Megami Tensei installment is fresh on the market, having just hit digital and physical stores on Nov. 12. Shin Megami Tensei V has been a long time coming — Nintendo announced the game when it debuted the Switch back in 2017. Now, it's finally here.
The JRPG follows a high schooler in Tokyo as they and a few friends investigate rumors of demons inside a local tunnel. An earthquake hits, knocking the teen unconscious. When the protagonist awakens, they're turned into a half-demon, and they must use their newfound strength to battle demons all over town. During each battle, players can entice demons to join their party, increasing the protagonist's power.
'Pokémon Brilliant Diamond and Shining Pearl' — Nov. 19
Two of the most popular holiday 2021 Nintendo Switch games will likely be Pokémon Brilliant Diamond and Pokémon Shining Pearl. Nintendo and The Pokémon Company unveiled the titles during the Pokémon 25th Anniversary Event earlier in 2021.
Pokémon Brilliant Diamond and Pokémon Shining Pearl are remakes of the 2006 Nintendo DS games Pokémon Diamond and Pearl. For the most part, the remakes very closely resemble the originals, including the art style and gameplay. However, they will feature quality-of-life improvements. Fans can purchase Pokémon Brilliant Diamond and Pokémon Shining Pearl separately or in a Double Pack starting on Nov. 19.
'Big Brain Academy: Brain vs. Brain' — Dec. 3
Nintendo Switch gamers can keep their brains sharp over the winter holidays with the new Big Brain Academy. It's been 14 years since the last brain-training puzzle game installment; Big Brain Academy: Brain vs. Brain will bring the hit series to a new generation.
Like its predecessors, Brain vs. Brain will feature memorization, math, logic, and analysis puzzles. Players can also use Nintendo Switch Online to play with others around the world. This time, thanks to the Nintendo Switch touch screen, players can even use one system to compete against each other in one room. It's perfect for single-player mode or families, as each person can select their appropriate difficulty level.
Big Brain Academy: Brain vs. Brain arrives on Dec. 3.
'Danganronpa Decadence' — Dec. 3
Danganronpa Decadence combines everything fans loved about the Danganronpa franchise. The upcoming Nintendo Switch game contains the franchise's three main titles — Danganronpa: Trigger Happy Havoc Anniversary Edition, Danganronpa 2: Goodbye Despair Anniversary Edition, and Danganronpa V3: Killing Harmony Anniversary Edition. Additionally, players will gain access to a new title: Danganronpa S: Ultimate Summer Camp.
The Danganronpa series follows a group of high schoolers who become trapped by a machine called Monokuma, which forces them to commit murder. The teens must kill another person and maintain innocence during a trial.
Danganronpa Decadence hits Nintendo Switch on Dec. 3.
'Life Is Strange: True Colors' on Nintendo Switch — Early December
Life Is Strange: True Colors arrived on PlayStation, PC, and Xbox in September 2021, but Nintendo Switch was placed on the backburner due to development delays. Then, publisher Square Enix announced an "early December" release date.
Life Is Strange: True Colors tells the story of Alex Chen, a 21-year-old former foster child who moves in with her estranged older brother, Gabe, in the town of Haven Springs, Colorado. She's determined to lead a normal life without using her supernatural empathic power. However, when a mysterious accident kills Gabe, Alex must channel her abilities to see and manipulate the emotions of others in order to find out the truth of what happened.
Square Enix has yet to announce an exact date, but Life Is Strange: True Colors will hopefully arrive on Nintendo Switch before the holidays end.