5 of Kate Middleton and Princess Charlotte's Sweetest Moments
Catherine, Duchess of Cambridge has been on mom duty since 2013. Now a mother of three, the 38-year-old has parenting down. In fact, she's even considered by some to be a parenting expert. Ahead, check out just a handful of the sweetest moments she's shared with her only daughter, Princess Charlotte of Cambridge.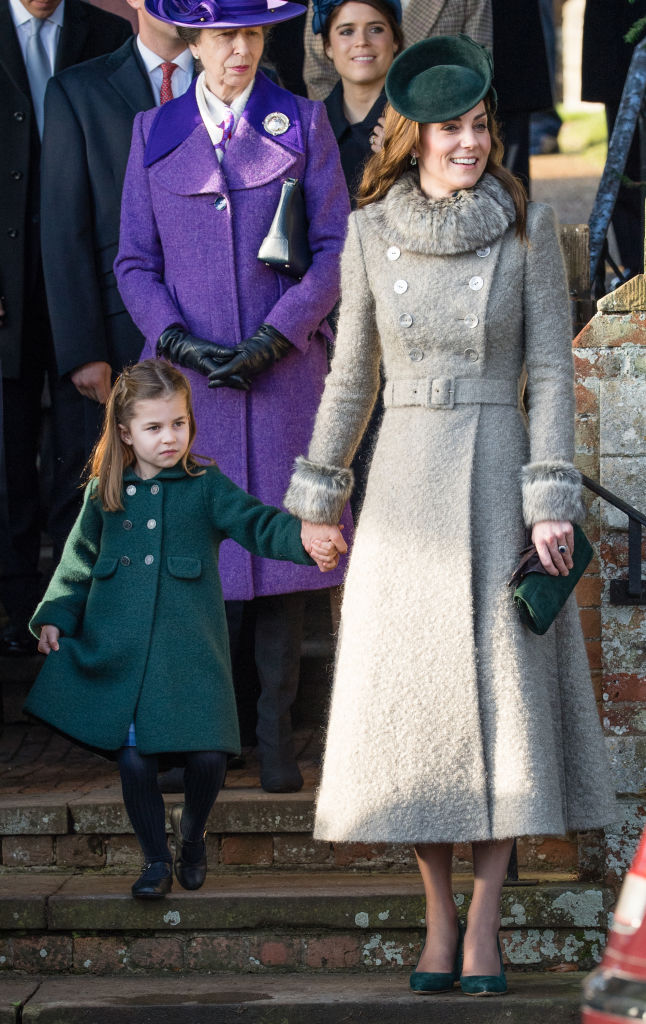 Kate Middleton gives birth to Princess Charlotte in 2015
The Duke and Duchess of Cambridge became parents for the second time when they welcomed Charlotte Elizabeth Diana on May 2, 2015. Per royal tradition, Catherine delivered Charlotte in the Lindo Wing of St. Mary's Hospital in London, England.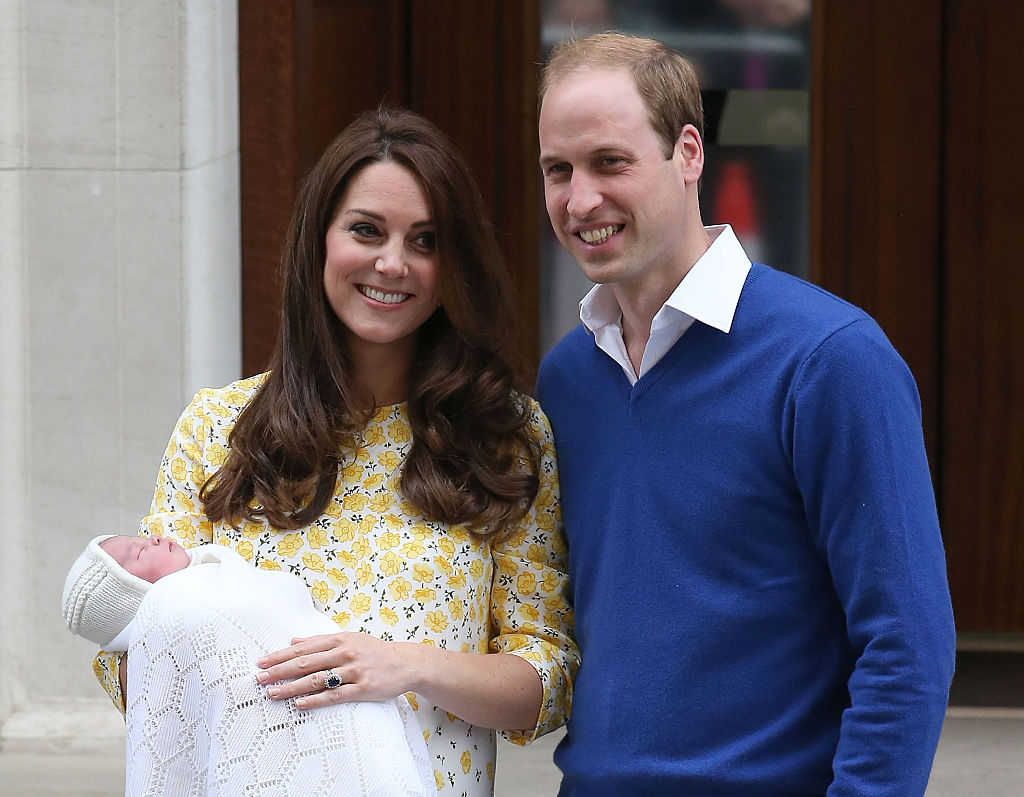 Royal tradition continued when Catherine and William posed for photos with newborn Charlotte on the steps of the Lindo Wing before heading back home to Kensington Palace. 
They have fun together at polo matches
Summer means polo for the British royal family. On many occasions since becoming a parent, Catherine has brought her and William's kids to polo matches. Cheering from the sidelines, the sport is a chance for the Cambridge family to have a more relaxed outing. The kids often play in the grass while William or their uncle, Prince Harry, Duke of Sussex, might be on the field. 
During the Maserati Royal Charity Polo Trophy in June 2018, Charlotte and Catherine had some particularly adorable mother-daughter moments. The Duchess of Cambridge carried Charlotte in her arms who had on a pair of sunglasses.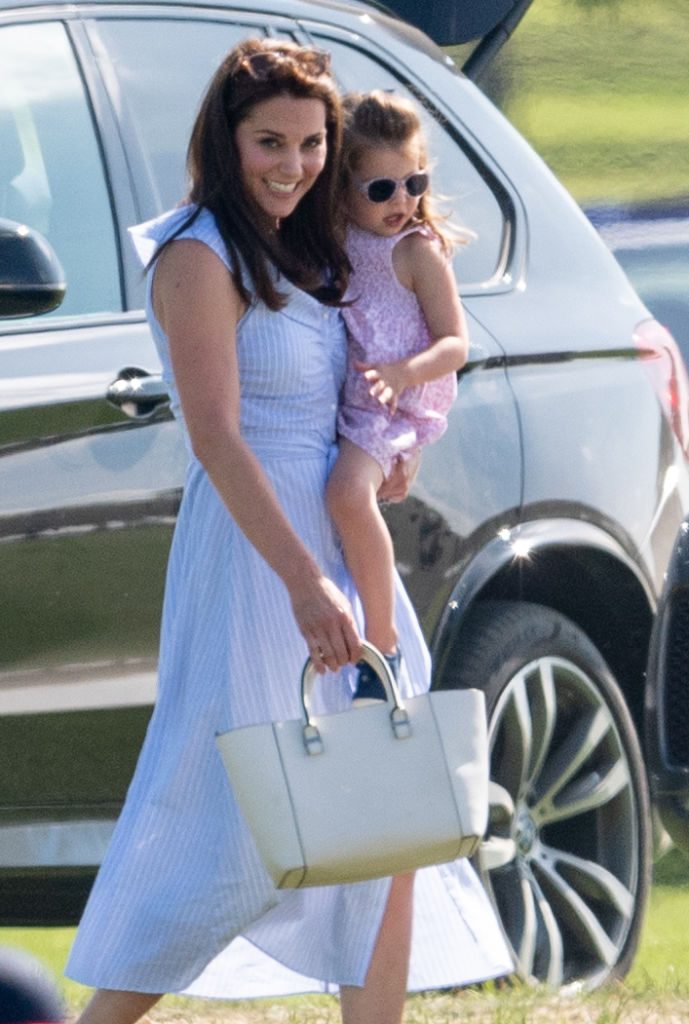 So cute!
And Charlotte sat on her mom's lap for a hug.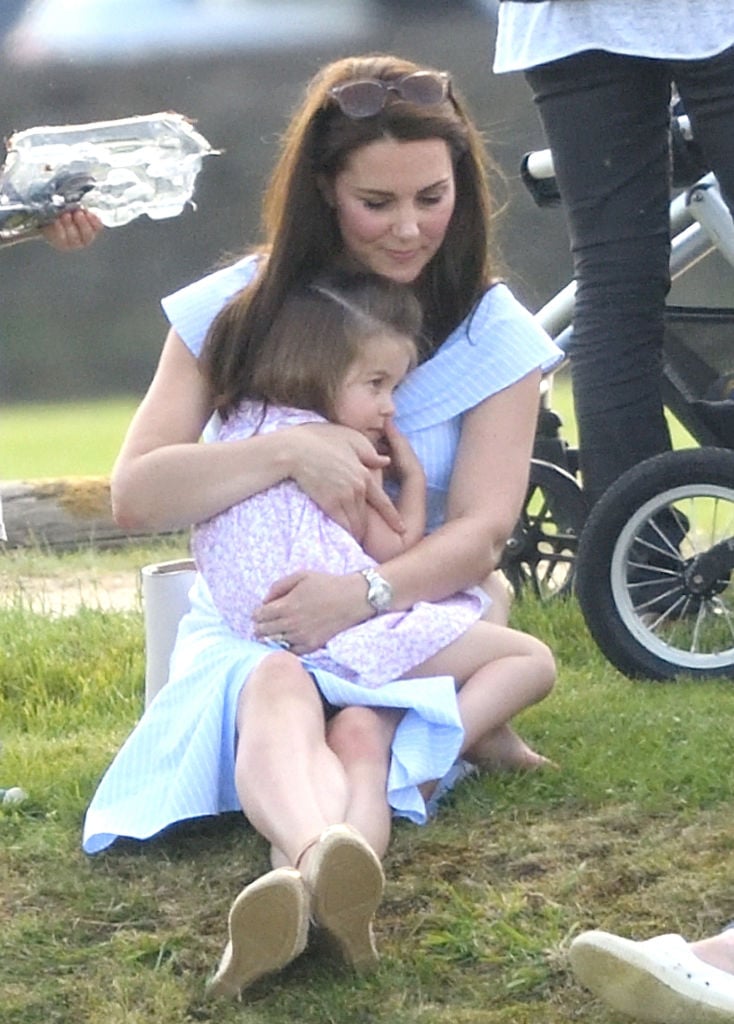 Then it came time for Charlotte to do a somersault which elicited a smile from Catherine.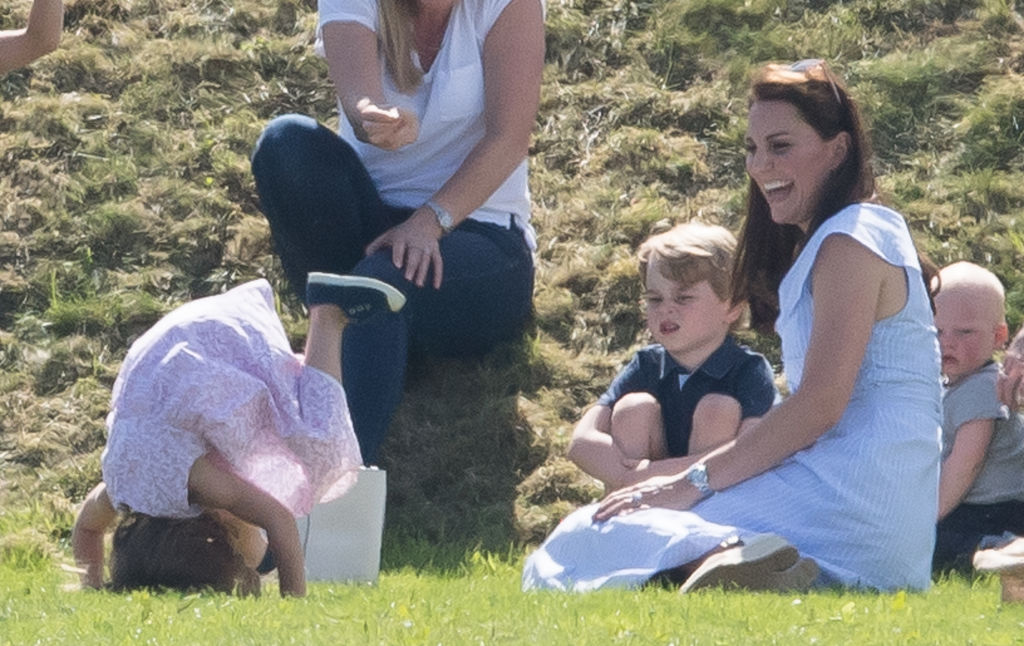 The sweet moments keep coming. The same day, Charlotte sat next to her mom.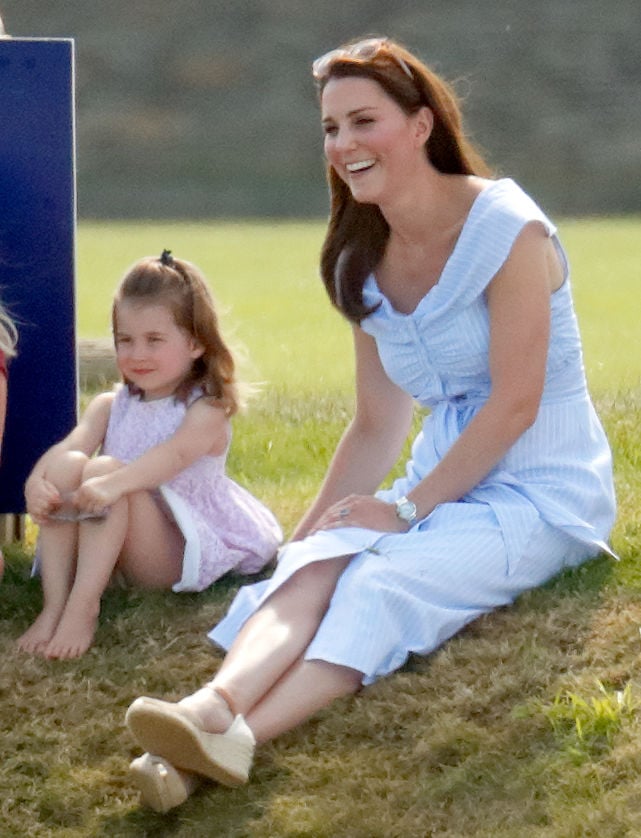 And they once again shared some laughs together.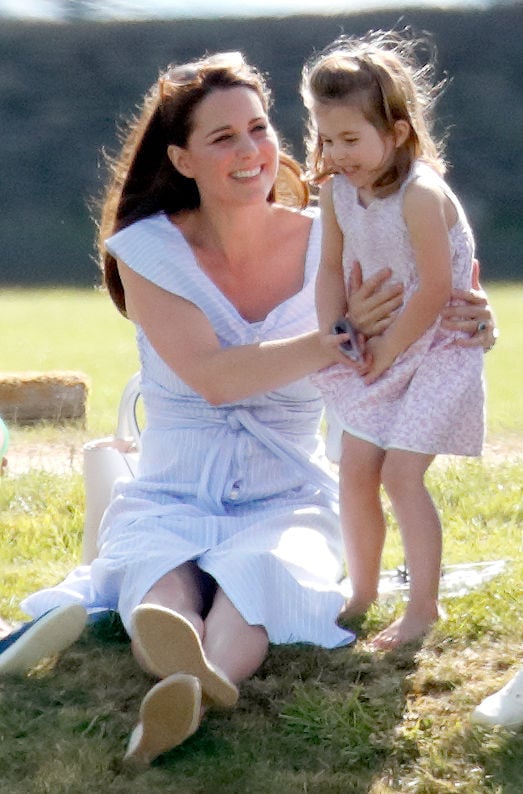 Princess Charlotte and Kate Middleton have fun at royal events too
On more formal occasions, Charlotte and Catherine have been known to enjoy themselves too. 
At Queen Elizabeth II's annual birthday parade known as Trooping the Colour, Catherine stood with a little Charlotte in her arms on the balcony of Buckingham Palace. Charlotte waved to well-wishers while the Duchess of Cambridge smiled.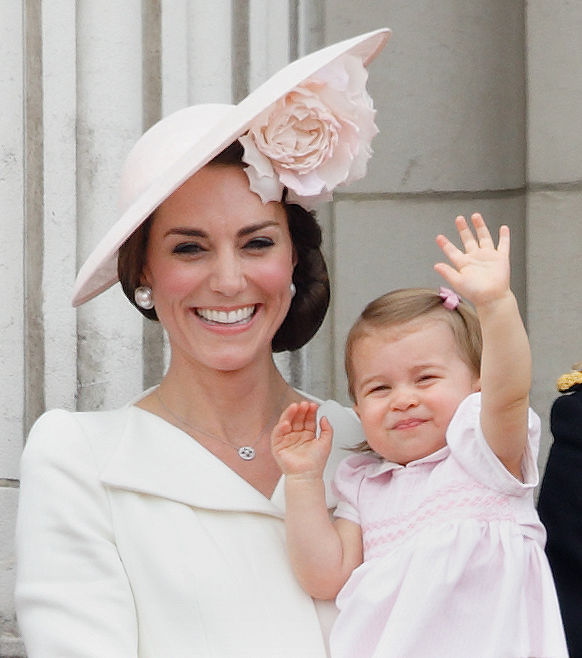 At the King's Cup Regatta in 2019, Charlotte stuck her tongue out at the crowd.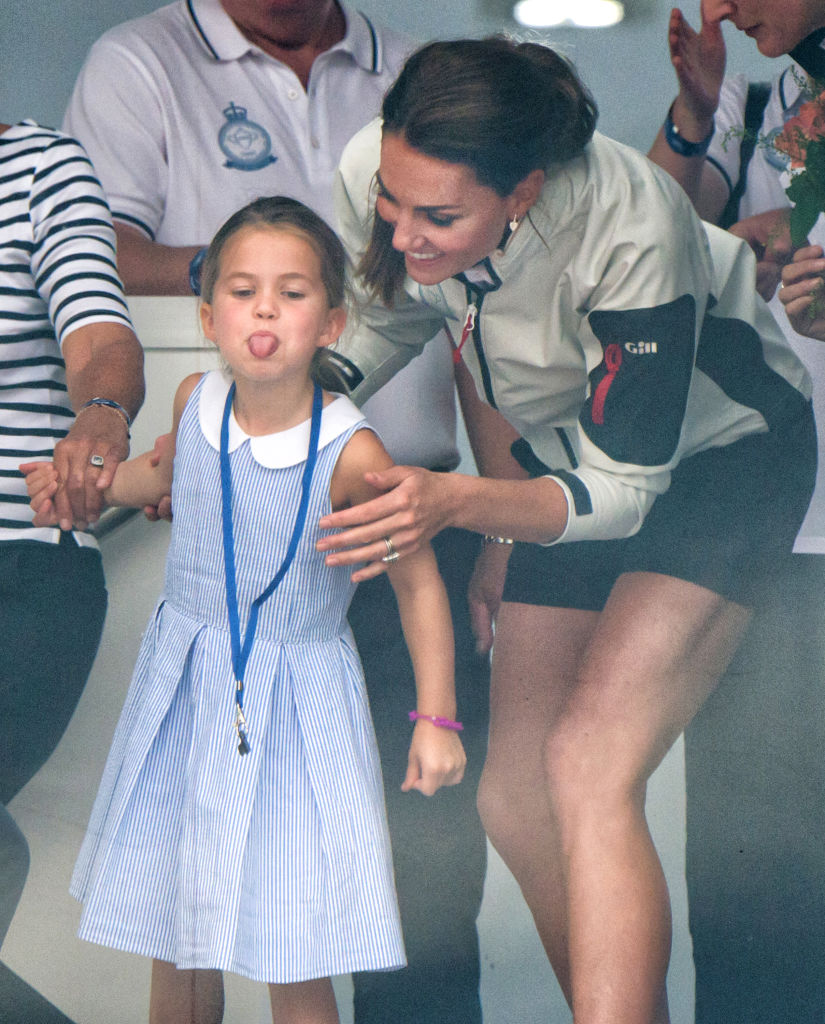 Instead of calling Charlotte out for her playful behavior, the Duchess of Cambridge laughed it off.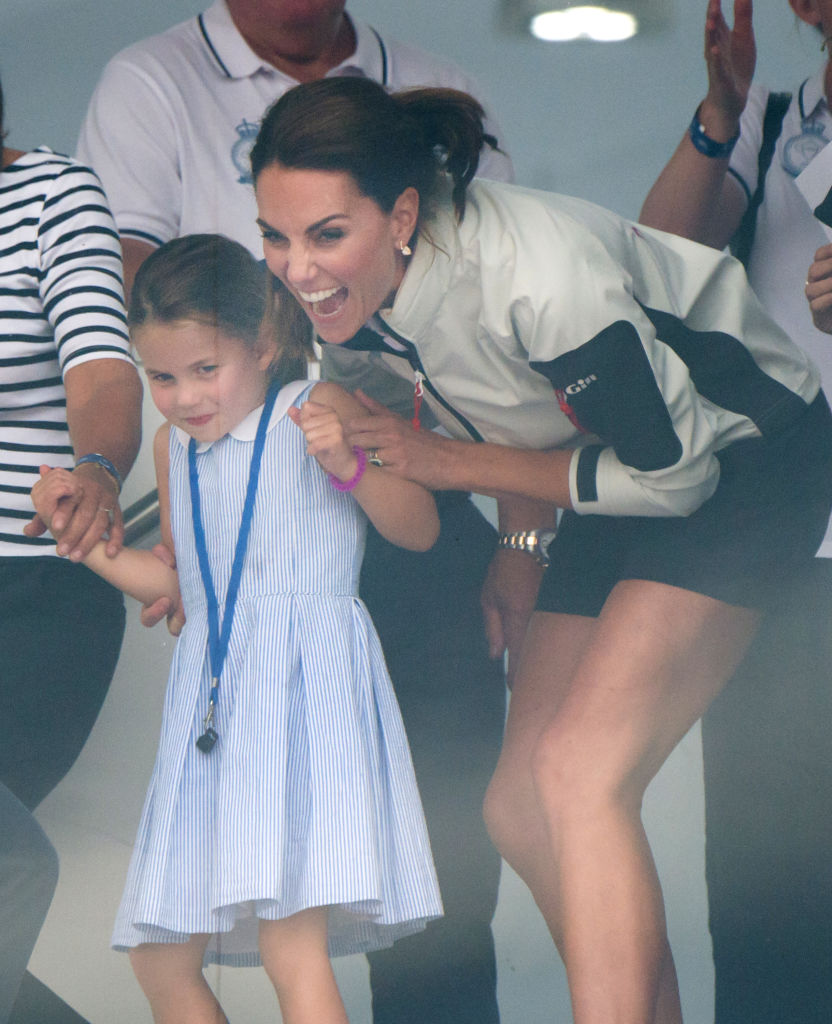 When the Duke and Duchess of Cambridge went to Canada in 2016 on a royal tour, they brought along George and Charlotte. The tour wasn't all work and no play. The family of four — Prince Louis didn't come along until 2018 — went to a children's party where the young royals got some time to play. 
In between balloons and marveling at bubbles, Charlotte and Catherine played with musical instruments.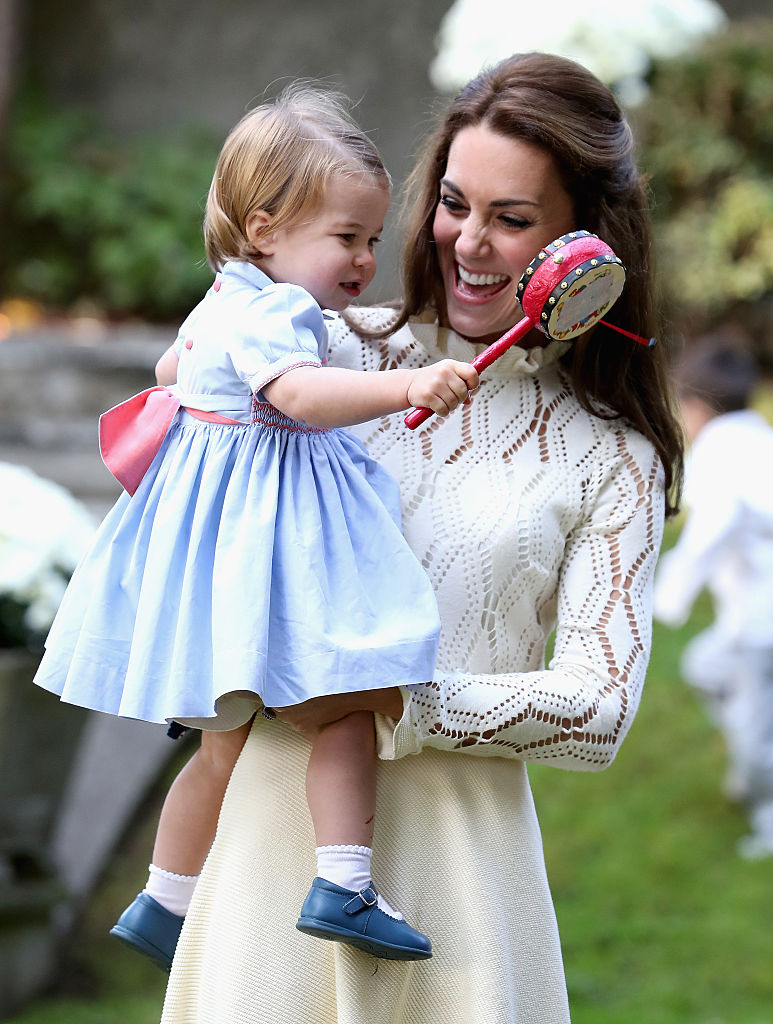 And at the royal wedding of the Duke and Duchess of Sussex in 2018, Catherine and Charlotte had more than a few cute moments together.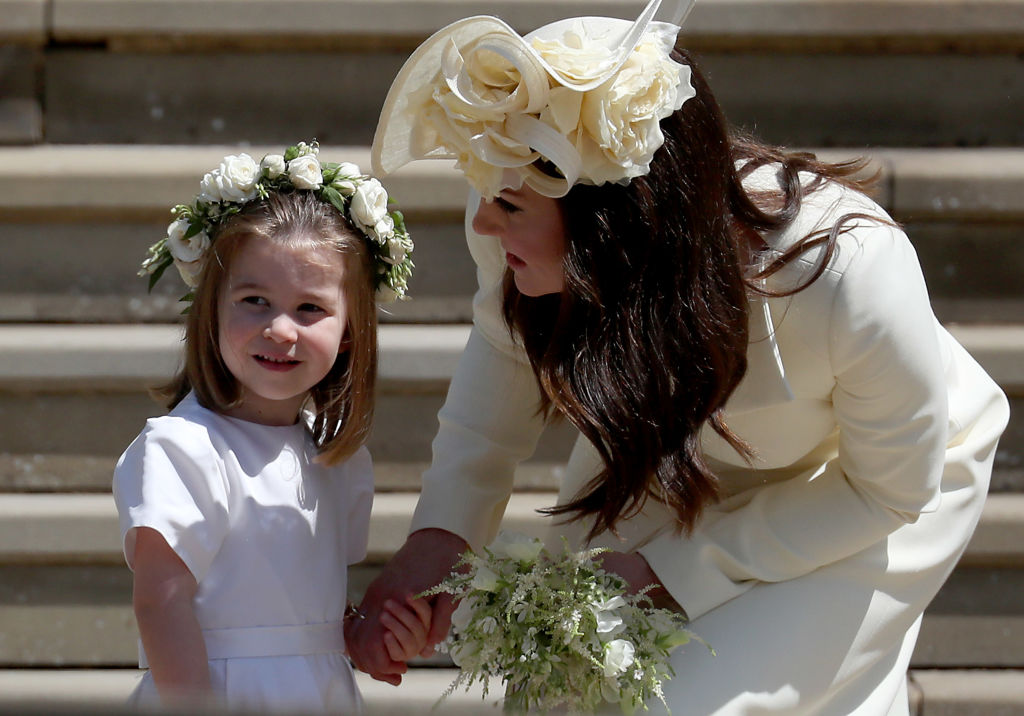 Standing on the steps of St. George's Chapel, the Duchess of Cambridge did one of her signature parenting moves when she spoke to Charlotte at eye level.
These are just some of the sweetest moments Charlotte and the Duchess of Cambridge have shared together. Here's hoping we'll get to see more from the two of them soon!