5 of Pop Smoke's Most Popular Songs
Bashar Barakah Jackson, better known as his stage name Pop Smoke, went from obscurity to national fame in a blink of an eye. A leader in the Brooklyn drill movement, he became widely known for his deep and raspy voice, gritty rhymes about the realities of inner-city life, and hard-hitting trap beats.
After blowing up in late 2018, he went to collaborate with everyone from Travis Scott to Quavo of the hip hop trio Migos. He had yet to reach his full potential when he was shot and killed on Feb. 19 in a home invasion.
If you didn't know who he was before his tragic death, here are some of the songs that captivated audiences and fueled his rise to fame.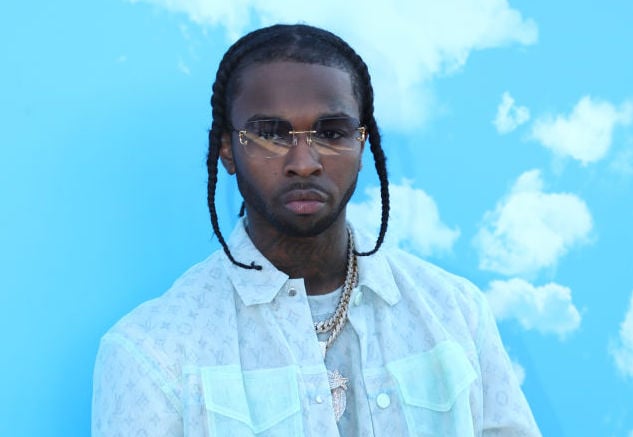 'Welcome To The Party'
Pop Smoke, 20, is most known for his breakout single "Welcome To The Party." It was the song of the summer of 2019 — a quintessential New York anthem like Cardi B's "Bodak Yellow" and Bobby Shmurda's "Hot N*gga."
As it rose up the charts, the song caught the attention of fellow New Yorker Nicki Minaj, who did a remix to the track in August 2019, bringing him lots of exposure. Their collab made it all the way to the No. 9 slot on Billboard's Rap Digital Songs Sales chart. Meanwhile, the video for the original song has amassed more than 20 million views on YouTube.
'Dior'
Following the success of "Welcome To The Party," Pop Smoke started gaining recognition for another bass-heavy track, "Dior." He told The Fader in 2019 that he made the song out of his love for the famous fashion brand, which he'd finally come to afford.
Though it didn't reach the same amount of success as his breakout track, the song received lots of radio play and love from fans. The video was also a hit, attracting millions of views on YouTube — 19 million, at the time of this writing, to be specific.
'Gatti'
Technically, this isn't Pop Smoke's song — it's from Travis Scott's Jackboys album, a compilation project featuring artists signed to his label, Cactus Jack Records. But we're including it because it's one of his most popular records.
The song came out in December 2019 and made waves for its production and a line Scott dropped that appears to reference his breakup with makeup mogul Kylie Jenner. The video shows Pop Smoke and Scott skirting around a city in a flashy car and celebrating life.
'MPR'
The Fader reported in the aforementioned article that Pop Smoke "picked up a microphone for the first time while arranging [this] track." He released the song in 2018 and it became a provincial hit.
"I knew it hit because it got leaked, and when it leaked, everybody was jacking the song," he told the outlet. "And when it hit I was like, Yo, we got something here, and I kept going."
Though the song didn't make much noise on a national level, it's considered a classic among his fans.
'War'
"War" appears on Pop Smoke's mixtape Meet The Woo 2, which came out on Feb. 7 — less than two weeks before his death. It features fellow New Yorker Lil Tjay, a rising talent who is most known for his 2019 collaboration with Polo G, "Pop Out." The mixtape debuted to strong reviews, with many critics praising this song in particular.
Though his life has come to an end, Pop Smoke will forever be remembered and immortalized by his music catalog.