5 of Prince William's Sweetest Moments With Prince Louis
Prince William, Duke of Cambridge is a father of three. He's been on dad duty since 2013 and now he seems to have parenting down pat. The 37-year-old and his wife, Catherine, Duchess of Cambridge might have strict rules but they know how to have fun with their kids too. Ahead, check out some of William's sweetest moments with his youngest child, Prince Louis of Cambridge. 
Prince William and Kate Middleton welcome Prince Louis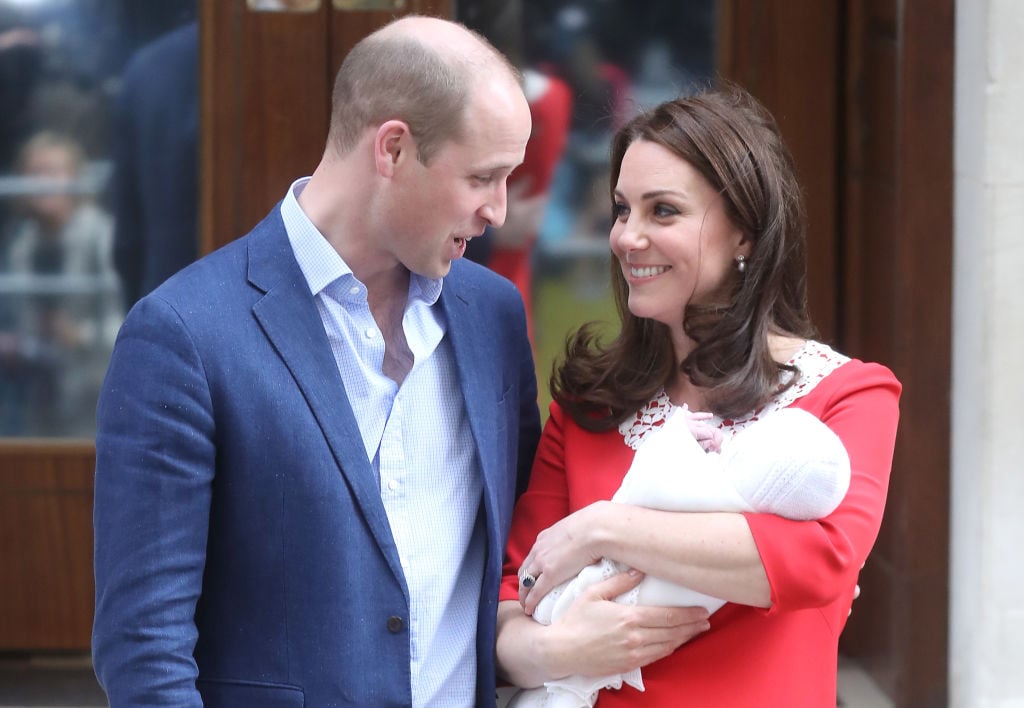 On April 23, 2018, the Duke and Duchess of Cambridge became parents for the third time when they welcomed Prince Louis Arthur Charles. Born at 11:01 am inside the Lindo Wing of St. Mary's Hospital, the young royal joined his older siblings Prince George and Princess Charlotte. Upon his birth, Louis broke a record for being the heaviest Cambridge baby weighing in at 8 pounds 7 ounces. 
As they'd done with George in 2013 and Charlotte in 2015, parents William and Catherine stood on the steps of the Lindo Wing with their newborn. Giving the world the first glimpse of their third child, the Duke and Duchess of Cambridge waved to crowds with Louis in their arms.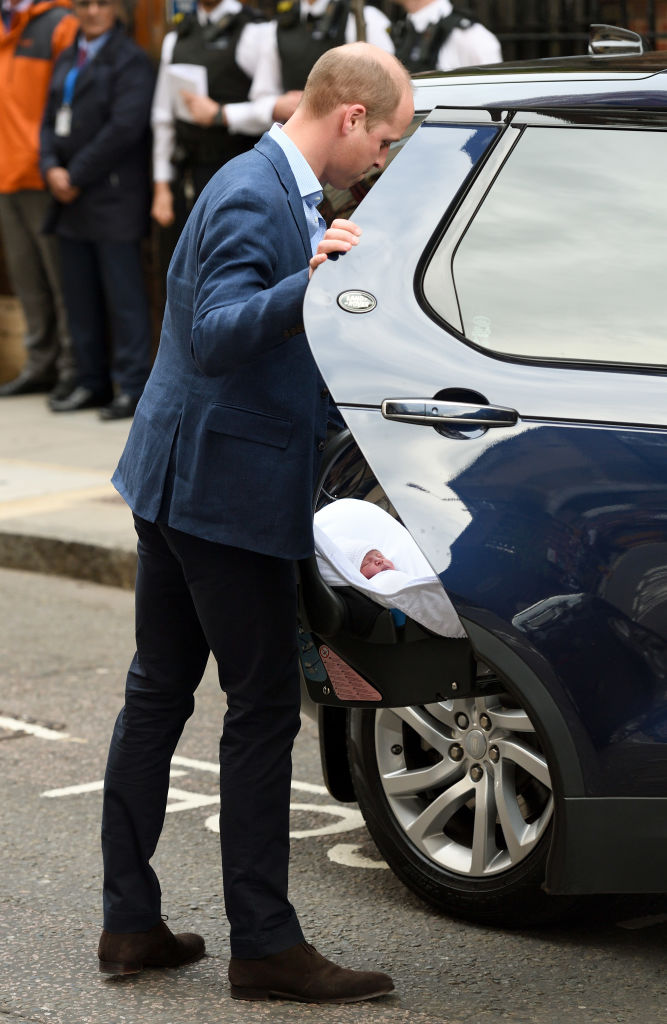 Just as William had done with George and Charlotte, he loaded up Louis in his car seat and got him in the car for the drive back home to Kensington Palace.
Prince Louis at Trooping the Colour
At 2019's Trooping the Colour, the parade held to celebrate the birthday of Queen Elizabeth II, the public got to see little Louis at his first major royal event. Standing next to Charlotte, George, and the rest of the royal family Louis watched the festivities from the balcony of Buckingham Palace. 
Judging by the unimpressed look Louis is sporting in this photo, he didn't like whatever his dad had to say.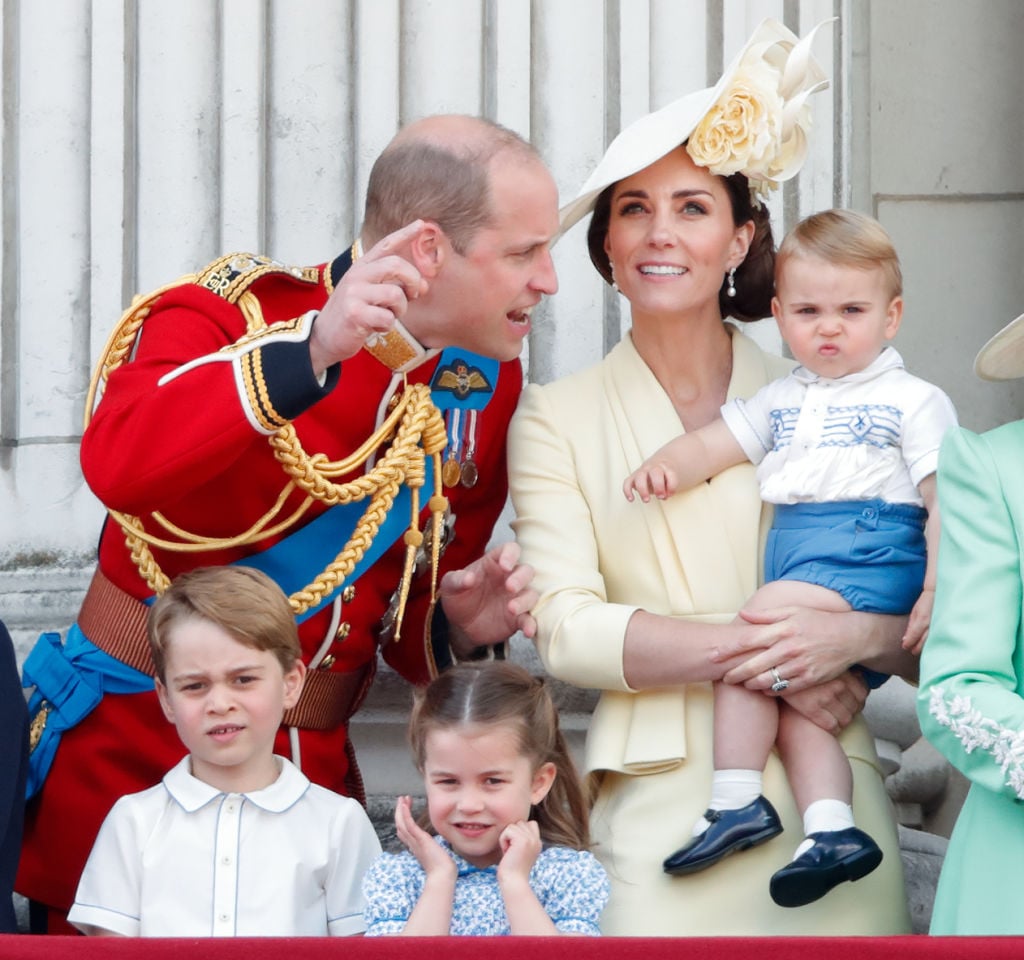 Getting to see William and the rest of the Cambridge family all together is sweet but what makes Louis' first Trooping the Colour all the more heart-warming is the history behind his outfit. He wore clothes his uncle Prince Harry, Duke of Sussex wore to the same event years earlier. Such a sweet detail!
Prince William and Prince Louis shared sweet moments together at the parade
Wearing his blue and outfit in the arms of his mother, Louis reached out for his dad. William, put his hand on his chest as if to say, "You want me?" And moments later, Catherine gave the young royal over to her husband.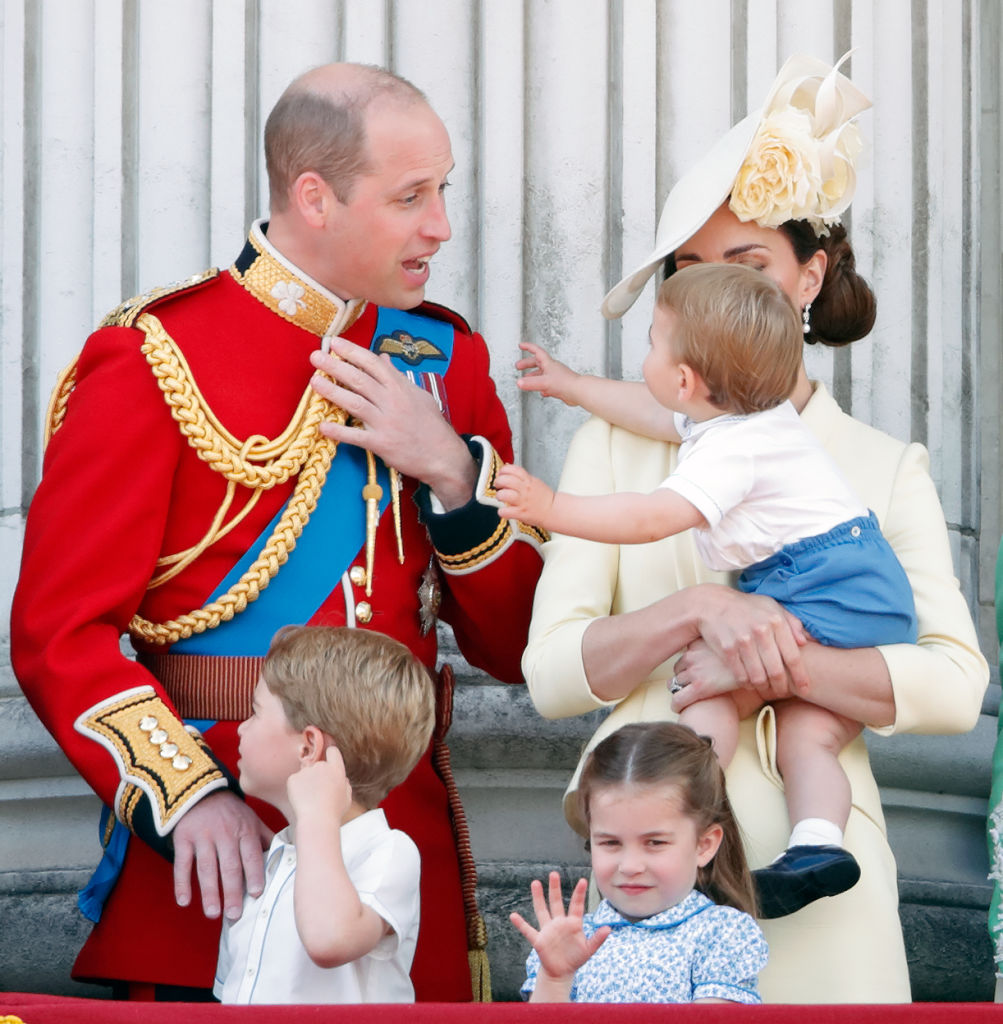 With Louis in his arms, William smiled and laughed as his youngest son clapped.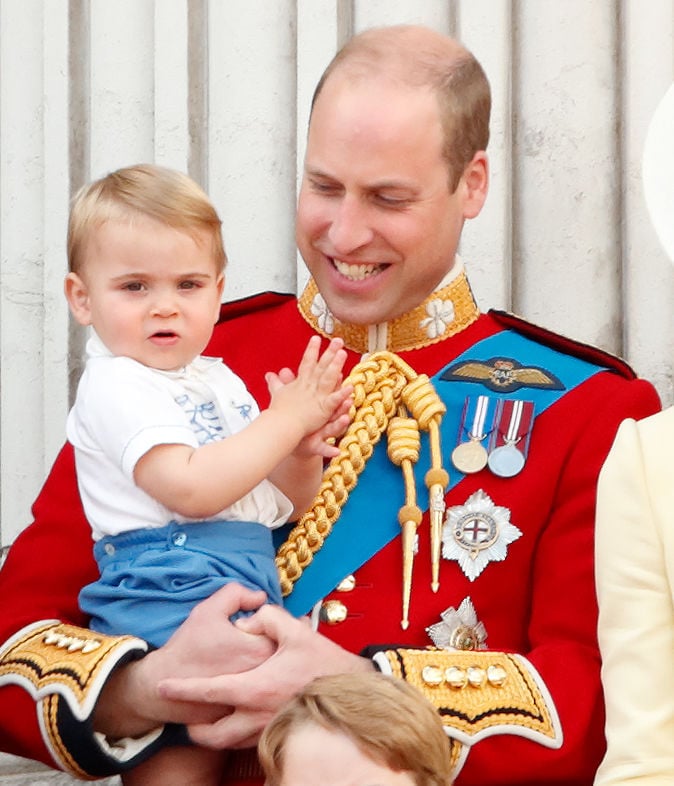 At one point, cameras captured William and Louis making almost the same facial expression.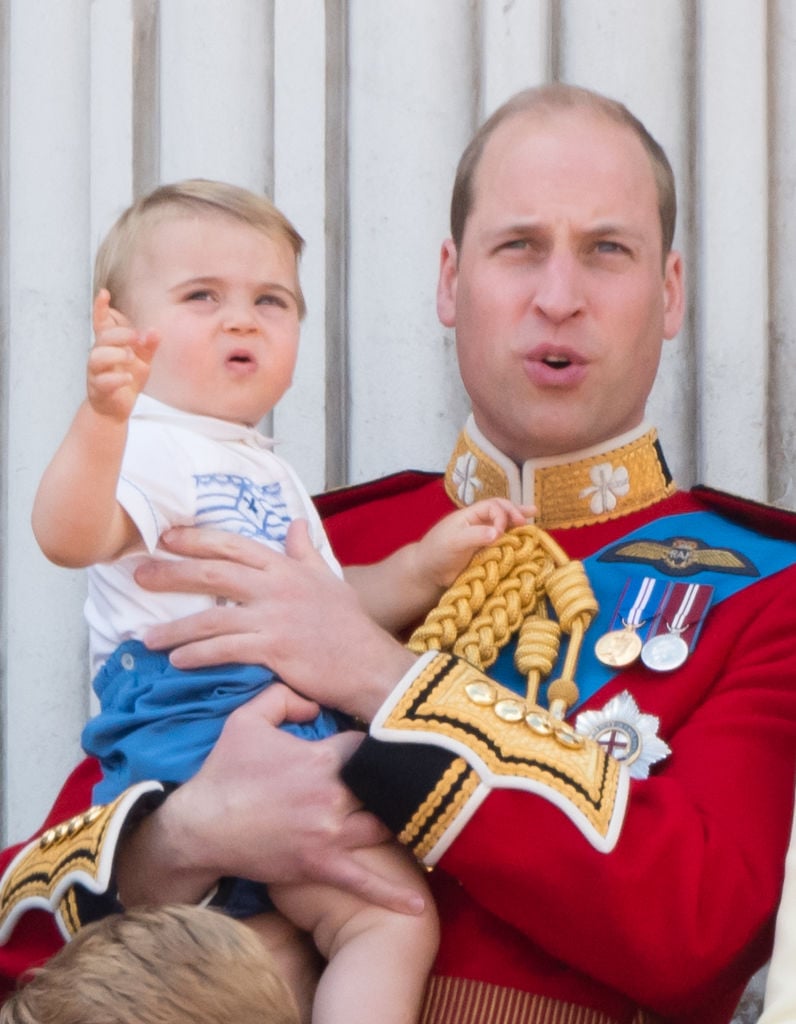 While Catherine reportedly thinks Louis looks the most like her, we definitely see a resemblance between William and Louis here. Thanks to royal expert Katie Nichol we also know Louis is outgoing. 
"He has quite an outgoing personality from what I was told," she told OK! Magazine. "He is certainly not shy."
These are just a few of the sweetest moments William and Louis have shared together. We're hoping to see more adorable exchanges between the royal father and son soon!