5 of the Best Animated Shows on Netflix That Adults Love
No matter what anyone tells you, you're never too old for cartoons. Are you a grownup who likes to make time to catch up on old reruns of classics like Scooby-Doo, The Jetsons, or anything else?
These days, animated shows aren't always geared toward kids, and you'll find complex characters, detailed storylines, and adult-oriented jokes in a few series. Netflix is home to some of them.
While you'll come across some Marvel series (for now) and anime shows on the platform, there are also these top-scoring gems.
'The Dragon Prince'
Now three seasons in, The Dragon Prince may be designated as a kids' show on Netflix but it's really for everyone. It's about young prince Ezran who has to grow up too soon, and with the help of his half brother Callum and friend Rayla, he tries to restore peace and balance in the world.
There's plenty of sorcery, action, humor, but also elves and dragons! Fans who miss the wonderful Avatar: The Last Airbender should know that one of its writers, Aaron Ehasz, is on the team, hence the themes about the four elements, human nature, war, morals, and responsibility.
If you're a fan of Avatar, you'll like The Dragon Prince.
'Castlevania'
Based on a video game of the same name, Castlevania is an anime series that follows vampire hunter Trevor Belmont in his fight against Dracula and his minions to save humanity.
This is no kiddie show, folks. Lust, magic, murder, vengeance, family dysfunction, and backstabbing are all rolled into the storylines. You'll quickly choose your favorite characters and villains.
Season three of Castlevania dropped on March 5 and is currently one of Netflix's most popular picks.
'She-Ra and the Princesses of Power'
This incarnation of She-Ra has been getting high marks ever since it debuted in 2018. Produced by DreamWorks, the series has four seasons with a fifth and final one on the way. Teen Adora finds her footing and winds up leading other princesses in a rebellion against the evil Horde.
Her one-time best friend becomes her nemesis, and the story not only touches on war, courage, and loyalty, but also the growing pains of family and friendships. The diverse characters and the plot helped earn She-Ra and the Princesses of Power an Emmy nod.
'Big Mouth'
It's the show many adults would've wanted when they were teens. Graphic, hilarious, and honest, Big Mouth gets praise for how it handles the subjects of puberty and sexuality.
Make no mistake, this show is for adults, but the adventures of Andrew, Jessi, the Hormone Monster, and more aren't for the easily offended. John Mulaney, Jordan Peele, and Maya Rudolph are part of this comedy series.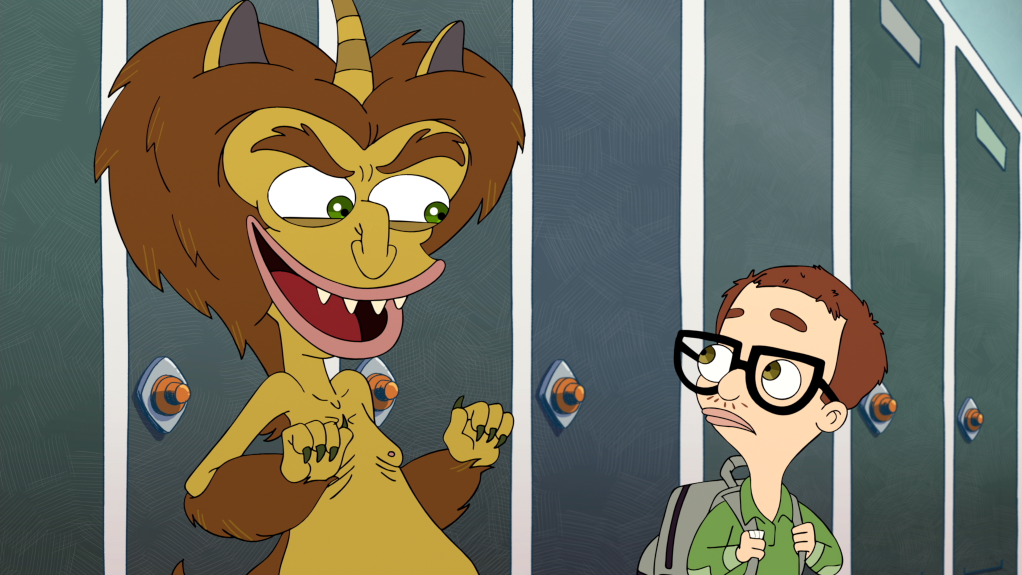 'BoJack Horseman'
A cult favorite, BoJack Horseman just dropped its final season on Netflix. It's equal parts silly, introspective, funny, and interesting. And the animal puns are on the nose!
If you're not familiar with it, the main character, BoJack, is a former Hollywood actor trying to regain some level of prominence in show business. At times, it takes a toll on him.
It's a world where animals and humans talk, curse, drink, and fornicate as they navigate Hollywood along with their personal and professional relationships.
Fans love it, and the star-studded cast just adds to its shine. Will Arnett, Alison Brie, Aaron Paul, and Amy Sedaris are just a few of the voices behind this hit show.