5 Shows to Watch After 'Riverdale' Ends
'Riverdale' is saying goodbye once it airs season 7, but don't worry. We've got five shows to watch that will scratch the same itch 'Riverdale' did.
The CW recently announced that Riverdale Season 7 would be the series' last. The show began as an edgy take on the characters from the Archie comic books but seriously went off the rails in later seasons. From "serial killer genes" to musical outbursts, the show offered something for almost everyone. Now that it's ending, we've got five different shows for you to watch after Riverdale ends.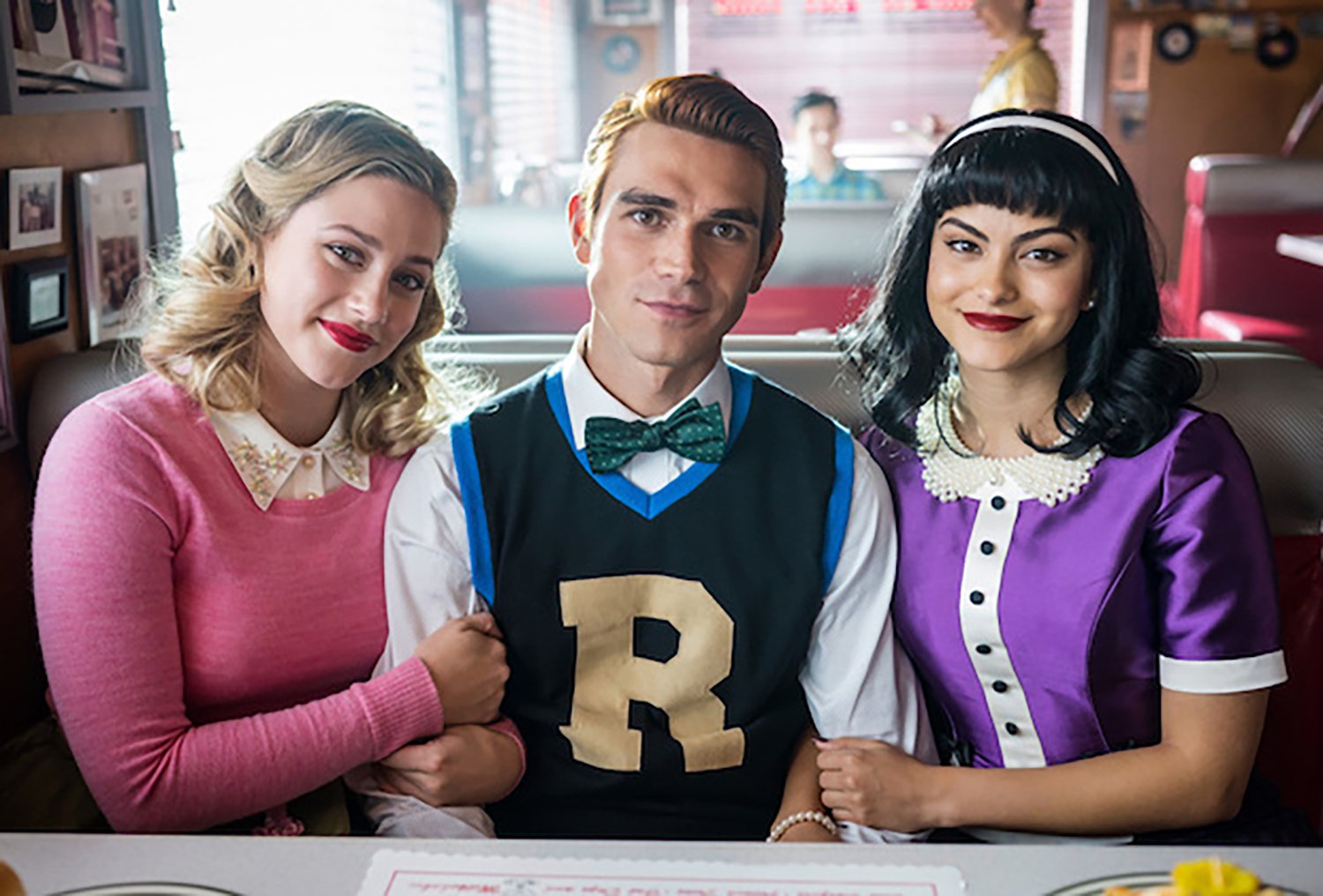 'Veronica Mars'
Riverdale started as a mystery, and if that's what you enjoyed the most in its debut season, Veronica Mars might scratch that same itch. Starring Kristen Bell as the titular character, the show focuses on the seedy underbelly of Neptune, California. Someone murders Veronica's best friend, and Veronica decides to take up the art of private investigation. It's got enough humor to keep you entertained and enough mysteries to keep you coming back for more.
'Pretty Little Liars'
Each season of Riverdale became increasingly more bizarre. If that sort of thing floats your boat, Pretty Little Liars does the same thing. It starts as a mysterious person only known as "A" threatening to reveal the darkest secrets of a set of best friends. However, It quickly becomes a game of "What did I just watch?" It's silly, yes, but also entertaining because you literally never have any clue what the showrunners will come up with next.
'The Umbrella Academy'
Netflix original The Umbrella Academy returns to the streaming platform for its third season on June 22, 2022. This gives you just enough time to binge-watch the first two seasons in preparation. The series centers around a dysfunctional set of siblings with supernatural powers. When they reconnect after their adoptive father's mysterious death, they realize they have much bigger problems. The world's about to end, and they're the only ones who can stop it. The upcoming season involves alternate timelines, a rival group of sibling superheroes, and yes, the world is about to end… again. If Betty's superpowers intrigued you the most in Riverdale, The Umbrella Academy is an excellent option to watch after Riverdale ends.
'Twin Peaks'
The 1990 series Twin Peaks, starring Kyle MacLachlan, baffled people from the beginning. The series' description reads, "An idiosyncratic FBI agent investigates the murder of a young woman in the even more idiosyncratic town of Twin Peaks," but that's putting it lightly. Created by David Lynch and Mark Frost, Twin Peak mixes campy performances, supernatural elements, and surrealism to create one of the quirkiest shows ever to hit network television. Even today, the series has a cult following. While it only lasted two seasons, Twin Peaks also has a movie that serves as a prequel and a sequel for the series. Plus, several books tie into the show as well.
'Freaks and Geeks'
The other series listed here all include a bit of the bizarre. However, if you're looking for a good old-fashioned young adult television show, Freaks and Geeks is an excellent series to watch after Riverdale ends. The series stars Jason Segal, Linda Cardellini, James Franco, Seth Rogen, and Busy Phillips. Freaks and Geeks focuses on a group of outcasts in high school. Sweet, funny, and moving, the show is a fan favorite for a reason. Even though the network canceled Freaks and Geeks after one season, it still holds up as one of the best teen shows ever aired.