5 Shows With Empowering Witches to Get You Ready for Halloween
It's October 1, and that mean's it's officially Halloween season. With that in mind, here are a few shows with empowering witches to get you in the spirit.
It's Oct. 1, which means it's officially Spooky Season. If you're trying to get into the Halloween spirit — or if you've already been in the mood since the first pumpkins popped up at the grocery store — here are a few shows you'll definitely want to add to your watchlist. They star empowering witches you can't help but draw some magical inspiration from.
'Charmed' and the power of sisterhood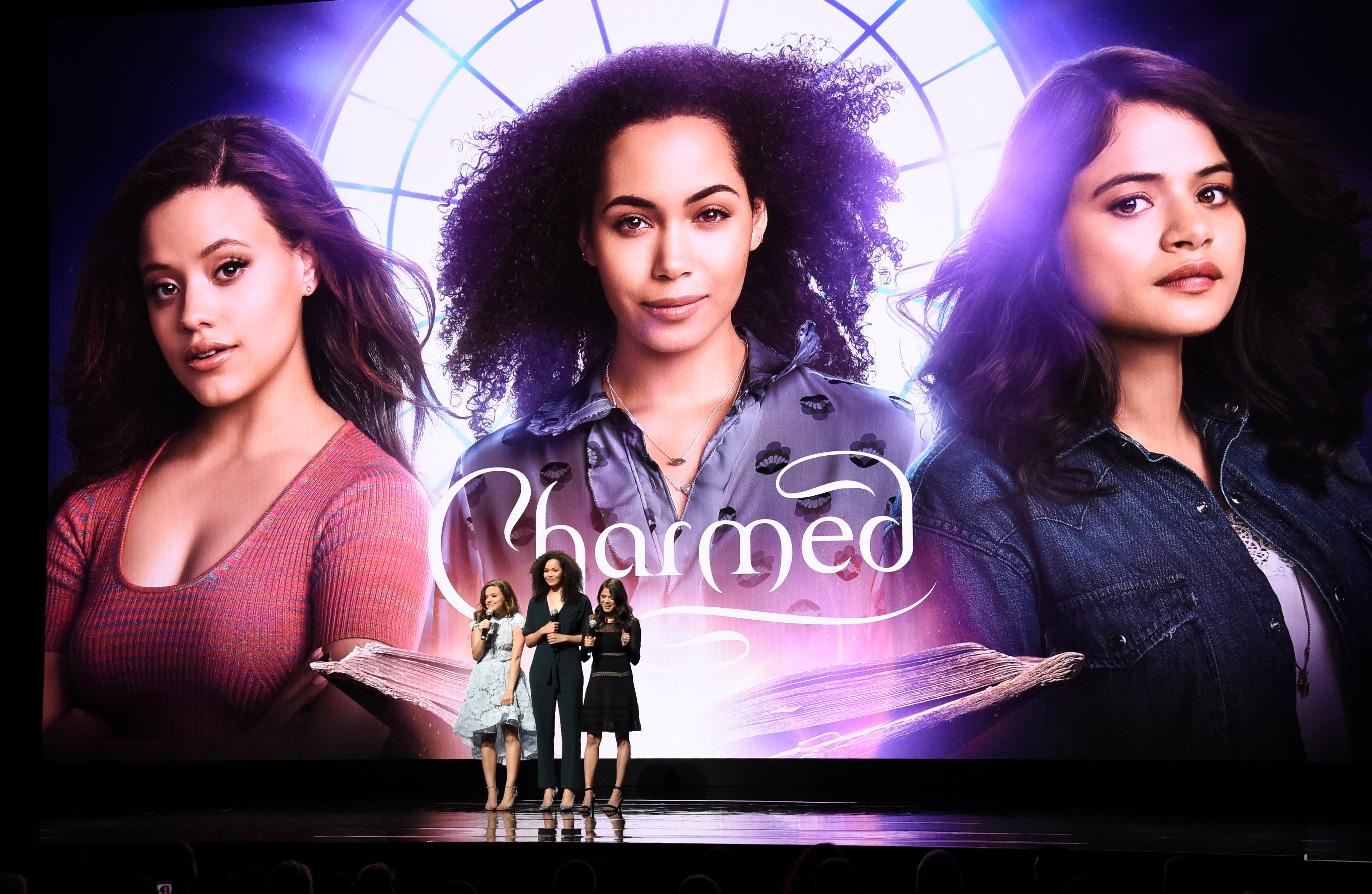 This series on The CW stars Macy (Madeline Mantock), Mel (Melonie Diaz), and Maggie (Sarah Jeffrey) as the Chosen Ones. They're three sisters and witches who, together, make an extremely powerful trio who fight evil forces using the "Power of Three" (though Macy is exiting and a new character is on her way to the show, as TV Line reports).
It's fun to see them learning to master their powers. And there are some pretty epic battles with all kinds of impressive villains. But what's most touching is the connection between the three of them. The growing bond we see between these sisters is really at the heart of the series, and it's what keeps viewers coming back.
And of course, it's based on the original series that premiered on The WB in 1998. It hit some similar themes and emotional beats, as well.
'The Vampire Diaries': Bonnie Bennett is amazing
If you're looking for a show that's filled to the brim with angst and drama, The Vampire Diaries is for you. The series premiered on The CW in 2009 and wrapped up in 2017. It was accompanied by the spinoff series The Originals and the sequel Legacies.
In this series with vampires, werewolves, witches, and hybrids, there are a lot of memorable characters. But one who stands out is Bonnie Bennett (Kat Graham). She comes from a long line of powerful witches and demonstrates her skills time and again.
What's also significant about Bonnie is the fact that she prioritizes her friends. They're her found family, and she shows up for them consistently. Even when they make poor choices, she continues to care about them and saves the day on numerous occasions.
'The Chilling Adventures of Sabrina'
This series was originally intended to be a companion to The CW's Riverdale, as it stars Archie Comics character Sabrina Spellman (Kiernan Shipka). However, it moved to Netflix in 2017.
It's empowering because, as a coming-of-age story, we see Sabrina wrestling with her identity. She's half-witch and half-mortal, and through navigating that duality, Sabrina begins to deepen her understanding of her identity.
But there's plenty of creepiness, too. It doesn't shy away from horror imagery or the occult, and Sabrina is constantly trying to protect her family, and the world of humans, from some pretty scary dark forces.
'American Horror Story: Coven'
This season of the horror series is based around a coven of witches whose history goes back to Salem. Jessica Lange plays Fiona, the coven's long-absent Supreme. She's determined to protect her coven and isn't afraid to use any means necessary to do that.
It's an empowering season because it stars multiple women who are actively pursuing powerful positions. And it's amazing to see Jessica Lange in an authoritative role. We would love to see more compelling roles like this one for female characters her age.
In addition, it's pretty great to enjoy this season's talented cast of impressive women. It includes Sarah Paulson, Taissa Farmiga, Frances Conroy, Lily Rabe, Jamie Brewer, Alexandra Breckenridge, and Robin Bartlett, along with new cast members Angela Bassett, Emma Roberts, Kathy Bates, and Gabourey Sidibe, along with Evan Peters and Denis O'Hare. 
'Wandavision' is weird in the best way
Wandavision really isn't like anything else out there. With its sitcom facade that gradually drops away over the course of the season, it's a strange combination of superhero action and family sitcom humor, all centered around Wanda's (Elizabeth Olsen) deep feelings of grief. The series pulls it all of, and it's one of the most innovative shows in recent television history.
In terms of empowerment, it's notable not just because Wanda is the incredibly powerful Scarlet Witch, but also because of her internal journey. Wanda has lost all of the people who have been closest to her. That includes Vision (Paul Bettany), Pietro (Aaron Taylor-Johnson), and her parents. Not to mention Tony (Robert Downey, Jr.) and Natasha (Scarlett Johansson). 
For most of the series, she's giving in to her grief, allowing herself to exist in her contrived sitcom reality. But by the end of the series, she finds the inner strength to face the truth and begins to process her grief in a real way.