5 Surprising Facts About 'Bosch' Star Titus Welliver That Will Floor You
If you're among the dedicated Bosch fan base, it shouldn't surprise you that star Titus Welliver is as multi-layered as his character Harry Bosch. The Amazon Prime video series follows an unshakable Hollywood homicide detective as he tries to solve some of Los Angeles's grittiest, most disturbing crimes — including that of his mother. In real life, Welliver has a story just as interesting. Here's a fast-five rundown before the Bosch spinoff arrives.
Titus Welliver is an audiobook narrator of several books, including 'Bosch'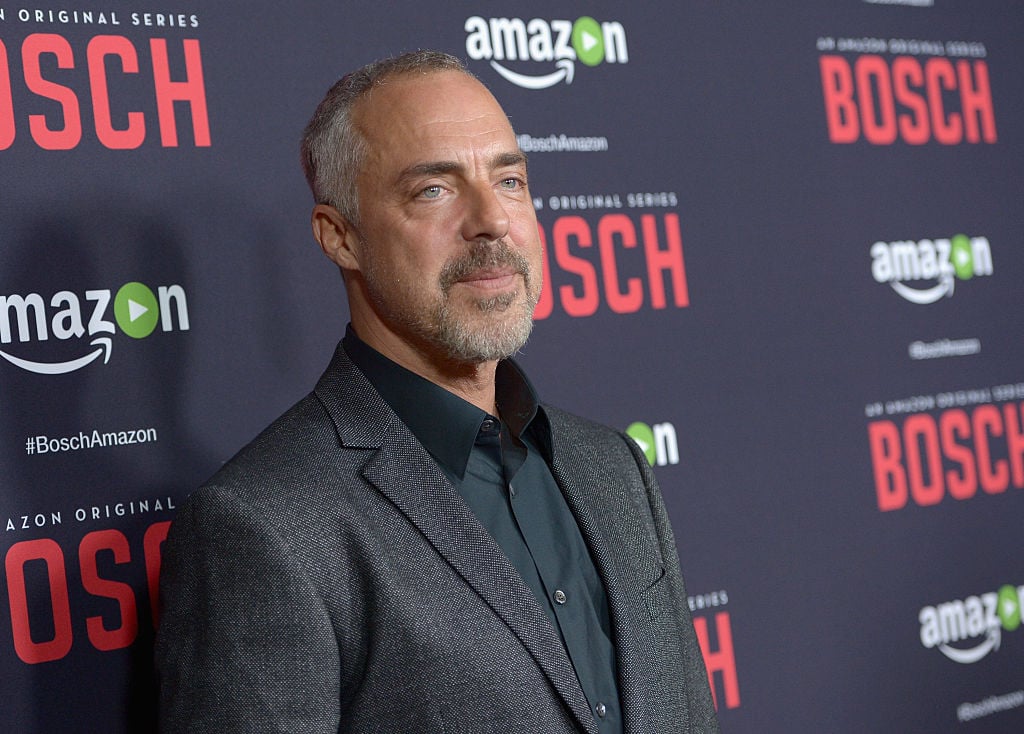 As the star of Bosch, it makes sense that Welliver also narrates the audiobooks by Michael Connelly. That's not the only one of Connelly's projects Welliver can be heard on. He's also narrated The Crossing, The Burning Room, and The Wrong Side of Goodbye for the author.
As for other books, Welliver narrated Robert B. Parker's American Western novels, Appaloosa, Brimstone, Blue-Eyed Devil, and Ironhorse. That said, if you're missing Harry Bosch and his smooth-as-butter voice, download one of these to get your fix.
Welliver has been married five times and has four children
Much like his Bosch character, Welliver's relationship department had a few dings. The star has been married a total of five times. Three of those — to Heather Wielandt, Dani Sexton, and Joanna Heimbold (with whom he shares two sons)— ended in divorce. Welliver's fourth wife, Elizabeth Alexander, died from breast cancer. The two share a daughter.
Two years after losing Alexander, Welliver wed Jose Stemkens. The two made it to 2019 before that, too, ended in divorce. They share one daughter together.
Yes — those tattoos shown on 'Bosch' are real
NBC's Good Girls utilized faux tattoos for cartel member Rio (Manny Montana) but all that ink on Welliver is real. The star has more than 30 pieces of art on his body with his latest in early July. Welliver also added that he's been going to Sunset Strip Tattoo since 1990.
"Each one represents something personal," he told Inked in 2018. "Some of them are the names and birth dates of my children, and others relate to my Irish and Native American background."
The 'Bosch' star has lived with a lot of tragedy
Harry Bosch carries a lot of weight. It's something viewers can feel through his mannerisms and conversations without having to explain in explicit detail what's bothering him. Welliver can relate as he's been dealt plenty of tough cards throughout his life.
"Seven months later my stepmother, who I loved dearly, and my younger brother, Eli, was killed in Thailand at the age of 21, and my older brother, Silas, died from a form of muscular dystrophy," Welliver told the Toledo Blade in 2015. "He died at 45. When one sustains that kind of loss I think it's very difficult to trust happiness. So I think in many ways it formed not always the best parts of myself."
After the death of Eli, Welliver's father Neil — a famed landscape painter — hired private investigators to look into it, but received death threats and had to go into hiding.
He appeared in every Ben Affleck-directed movies up until 2016
If you're a Bosch fan and think Welliver looks familiar, it's likely because the star has appeared in a ton of projects over the years. Aside from some of his more famous projects like Sons of Anarchy and The Good Wife, he's also appeared in every Ben Affleck-directed movie between 2007 and 2016. Those films include Gone Baby Gone, The Town, Argo, and Live by Night.