5 of the Worst 'SNL' Musical Performances
Last year, the comedy variety show Saturday Night Live celebrated its 41st anniversary. The show is known almost as much for breaking new musical talent as it is doing the same for some of the greatest comedians in history, but there have also been some very famous duds in SNL's otherwise illustrious career of booking a wide variety of the best musical acts out there.
While less-confident performers try to limit the unpredictability inherent in live TV by using a backing track or other technical aids, those crutches have a tendency to malfunction on the SNL stage. Here are some of the famously terrible performances that have taken place on SNL during the show's 41-year run, from artists that no one would ever hear from again to otherwise talented musicians who it just seems were having a bad Saturday night.
1. Lana del Rey
When del Rey took the SNL stage at the beginning of 2012, she was already receiving a lot of backlash for her quick rise to fame with the hit "Video Games" before her debut album Born to Die had even come out. Critics pointed out that it appeared as though she'd had plastic surgery since she was just a New York-based singer-songwriter with a boring name, and feminists blasted her damsel-in-distress aesthetics. The truth is, her SNL performance of "Video Games" wasn't necessarily awful.
It was a little bit awkward and reveals a performer who is probably much more comfortable with songwriting and being in the studio than with performing, but the press was thirsty for her blood and turned it into a debacle. The performance was used as "proof" that del Rey was as talentless as everyone was saying, and for a second there it looked like it could have been a career-ending blow. The release of last year's Ultraviolence proved the haters wrong, though, as it was counted as one of the most critically acclaimed records of the year, regardless of what you think of her image and aesthetics.
2. Ashlee Simpson
Nineties pop star Jessica Simpson's younger sister almost stole the spotlight for a moment there back in 2004, when she had her own hit single and reality show, but that ended abruptly when Ashlee was asked to perform on SNL. While people should pretty much stop expecting pop singers to actually sing when they perform, it still causes outrage when they're super obvious about it.
Simpson came out on stage to perform her hit "Pieces of Me," and her vocals started singing but her mouth didn't. She proceeded to become very embarrassed, do a weird little jig, and run offstage while SNL had to cut to commercial. She then accused her band of playing the wrong song during the show's closing credits. This might go down in history as the all-time worst SNL musical performance. Even worse for Simpson, this is probably what she'll always be best known for.
3. Iggy Azalea and MO
In October, rap queen Iggy Azalea debuted her new single "Beg For It" featuring the little-known Danish singer MO on the chorus. When the pair took the SNL stage, Azalea was in her super-confident element, but as it was MO's first television appearance, the singer seemed very lost on stage to the point that it even distracted from queen bee Azalea. MO sang off track from her backing vocals, missed her dance steps, and looked around the stage like a deer caught in headlights.
MO later released a handwritten note on Twitter about the performance, saying that there were technical issues with her vocals that left her confused and apologizing with the disclaimer that she's not perfect. Azalea supported her, saying on Instagram, "MO congratulations on your first television! (It only gets easier!)"
4. Kanye West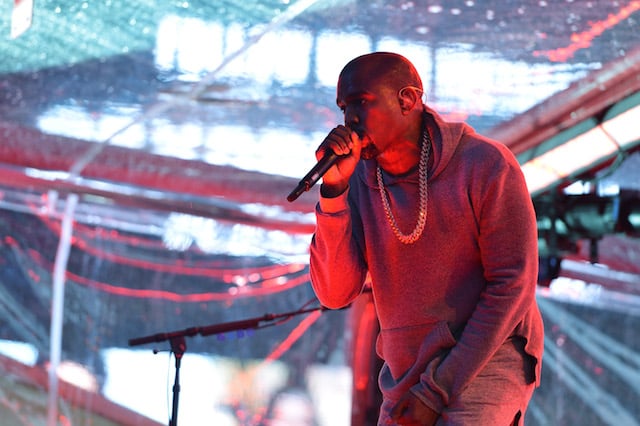 Before he triumphantly returned to the stage for the 40th anniversary special to play a medley of "Jesus Walks"; his Paul McCartney collaboration, "Only One"; and debut his new song, "Wolves"; before he did jaw-dropping live versions of "Black Skinhead" and "New Slaves"; before the release of the acclaimed Yeezus in spring 2013; Kanye had one of the most derided SNL performances for his 2008 version of "Love Lockdown."
The awkwardness can mostly be blamed on a malfunctioning vocoder, the effect used to alter Kanye's voice while he's "singing" rather than rapping. West has more than redeemed himself in the eyes of the world and SNL, but it is funny to look back on the fact that one of the show's most praised musical acts was a few years ago thought to be one of its biggest flops. It's a bit difficult to find a video of the performance online, but you can check it out here.
5. Ke$ha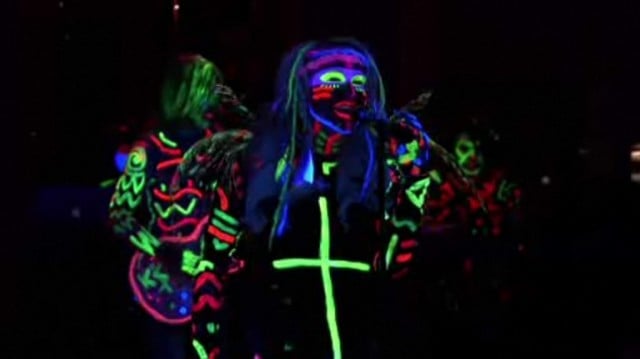 It can be easy to forget that pop starlet Ke$ha was thought to be controversial for about five minutes back around 2010, when she performed her hit "Tik Tok" on SNL and was branded the new "worst act of all time." The costumes and dances moves were bizarre, her attempt at rapping was the kind of thing you wish you could unhear, and she used her moment in the spotlight to ask the deep philosophical question "Does anyone ever stop to think that maybe we are the aliens?"
Her vocals somehow got worse with "Your Love Is My Drug." The singer hasn't had a hit since but has been in the news for ending up in rehab for an eating disorder, which she spoke about in depth to Teen Vogue, and for getting in a very public legal battle with her producer over allegations that he manipulated and assaulted her. Her music career hasn't yet bounced back.