5 Things That Make No Sense About 'Gilmore Girls'
Gilmore Girls ran for seven seasons from 2000 to 2007, and a reunion miniseries called Gilmore Girls: A Year in the Life premiered on Netflix in 2016. The show is beloved by fans, and with every episode available on Netflix the show is easy to binge. However, the more one watches Gilmore Girls, the less the show makes sense.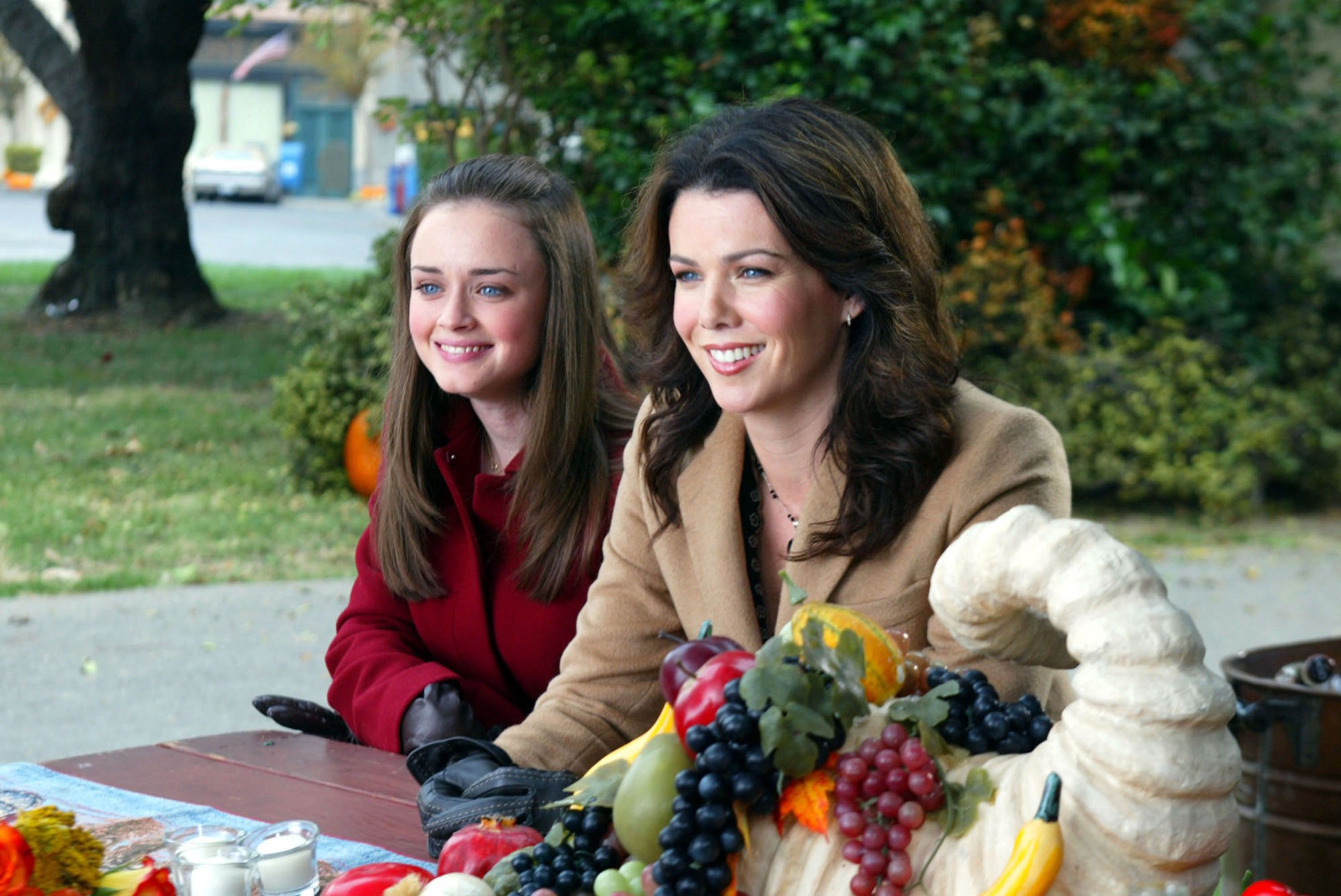 Paris not getting into Harvard
In Gilmore Girls, Rory gets into Harvard, Princeton, and Yale. Harvard started out as her dream school, but she ends up choosing to go to Yale like her grandfather.
At Chilton Preparatory School, Paris is Rory's academic rival, and her dream school is also Harvard. However, Paris does not get in. This is explained as Paris being too intense and aggressive during her interview with Harvard, but given her high grades and the fact she has more extracurriculars than Rory, it realistically does not make sense.
Taking it a step further, Rory is named valedictorian at Chilton even though she only attended Chilton for a little over two years and struggled when she first enrolled in the school.
Lorelai's finances don't make sense
Pretty much anything having to do with money does not make sense in the world of Gilmore Girls. Lorelai is able to afford a nice house in Connecticut that in real life would cost $2.8 million, but she barely has any savings.
Lorelai and Rory eat out for breakfast and dinner nearly every day but somehow aren't broke. Throughout the series, Lorelai and Rory have money problems when the plot requires it, and day-to-day their lifestyle does not match what the TV series tells viewers.
Luke's personality change in Season 6 of 'Gilmore Girls'
Luke's storyline in Season 6 of Gilmore Girls is perhaps one of the most hated storylines in the show. During the season, Luke discovers that he has a daughter named April. When he finds out, he does not tell Lorelai even though they are engaged. While Luke and Lorelai have never been great at communicating, this character choice does not sit well with fans.
"I thought it the height of hypocrisy when he starts shouting at Lorelai about keeping secrets (when Chris calls her for the first time in months and leaves a message on her machine, which Luke overhears), and yet he's sitting on this massive lie about April. Then they resolve their fight by agreeing to be completely honest with each other… Unless it involves huge, earth-shattering news that Luke's a dad, apparently. SMH," one Reddit user wrote.
RELATED: Lauren Graham Feared 'Gilmore Girls' Would Be Canceled in Its First Season
Lorelai is actually really similar to her parents
In Gilmore Girls, viewers are told that Lorelai and Rory have a healthy mother-daughter relationship and that they are friends first. Lorelai wanted their relationship to be this way because of her own distant relationship with her controlling mother, Emily.
However, after a few watches, one can pick up on the similarities between Lorelai's relationship with Rory and her relationship with her own parents. Whenever Rory disagrees with her or does something she does not approve of, Lorelai either becomes extremely critical of Rory or distances herself from Rory to the point of cutting her out.
One Reddit user pointed out this tactic comes to a head during Season 6 of Gilmore Girls. After Rory decides to drop out of Yale she becomes estranged from Lorelai because Lorelai does not support her decision.
"Lorelai becomes her mother in every way. Rory makes a choice Lorelai doesn't like, so Lorelai becomes distant and then goes behind Rory's back to Emily and Richard in an attempt to manipulate the situation," the Reddit user wrote. "When that doesn't work and it appears Rory has firmly entered Richard and Emily's world, Lorelai cuts off Rory, refuses to come to her court date, doesn't tell her about her engagement, and once again plays the victim."
Why did Rory want to be a journalist?
Rory is incredibly smart, driven, a great writer, and very goal-oriented. From Season 1 of the show, Rory is set on attending an Ivy League school and becoming a foreign correspondent. However, as the series goes on, it becomes increasingly clear that Rory might not be cut out for being a journalist.
There is no question Rory is an excellent student and writer, but she rarely does things without being told to first. Growing up in a small town with a supportive family, Rory was always used to being liked and praised, and when she got out into the real world, she floundered. This leads to her switching career paths away from journalism in Gilmore Girls: A Year in the Life.