5 Things You Didn't Know About Martial Arts Legend Bruce Lee
A legend in film and in the martial arts world, Bruce Lee left behind a legacy that continues to inspire people of all ages. Although he died at the young age of 32, his daughter Shannon is keeping the torch lit by managing the family's estate and leading the non-profit Bruce Lee Foundation.
As shared through interviews with the star and his family, so much more lies beyond Lee's action hero persona. What do you know about Lee's backstory, training, and family? By digging a little, there are a few facts we uncovered about the late icon.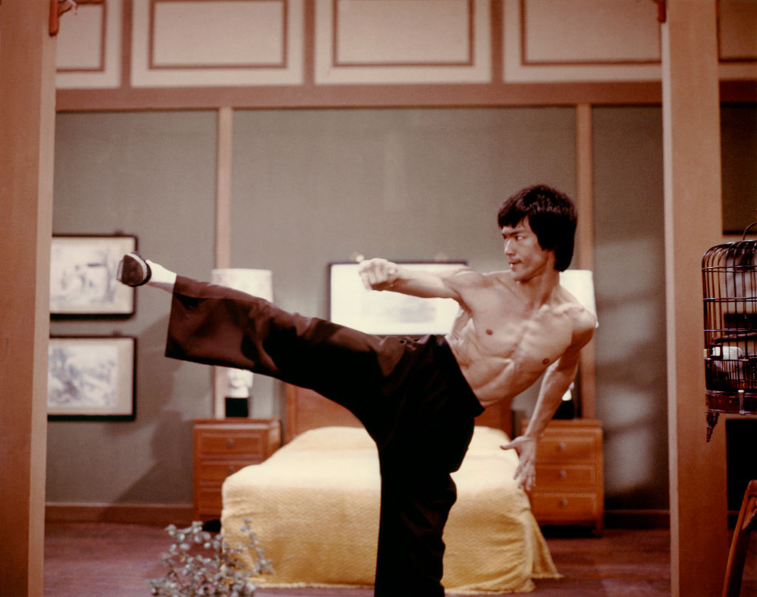 Lee was a child star
Although Lee was born in San Francisco, California, he spent most of his childhood in Hong Kong. Lee's father got him into acting as a young child—at age 6—as he himself was a well-known actor. Under his father's guidance, Lee continued to work in Hong Kong's film industry until he was 18, and by that time, had 20 films under his belt.
Lee trained in Ip Man's school, but left
According to Lee's daughter, Shannon Lee, he started training with the renowned kung fu master Ip Man at age 13 in Hong Kong. But not all of his students were happy about Lee's presence as he was not 100% Chinese; he was ¾ and had Caucasian heritage as well. This led to dissension in the ranks at Ip Man's school, and rather than cause his teacher to lose students, Lee withdrew.
However, the master and some of his other instructors continued to train Lee privately, outside of the confines of the school until he was about 18 years old.
He trained both of his children in Jeet Kune Do
Not only were Lee's children taught how to speak Cantonese, but he also instructed the two of them in Jeet Kune Do, the martial arts style he created. Both children started as toddlers in Jeet Kune Do and trained with him up until their father's death, becoming quite adept at the style.
Lee never believed his martial arts practice would lead to fame
In a 1971 interview with Pierre Burton, Lee stated that he never thought that what he practiced everyday would turn into this—meaning superstardom. He trained in martial arts for its own merits for knowledge, defense, and the science, but he later learned how to incorporate it into acting. Lee was an advocate of fitness and the science of motion and wanted to express that in his films through martial arts.
Lee was a teacher for famous folks during the '60s
Athletes and Hollywood actors were among Lee's celebrity clientele including Steve McQueen, James Coburn, Roman Polanski, Sharon Tate, and Kareem Abdul-Jabbar. McQueen was considered a close friend and one of his most dedicated students, and he and Coburn often applied what they learned in their films.
Vice reported that in an old interview, Lee was asked about his famous students' reasoning for wanting to train with him. Their motives had little to do with wanting to fight:
"Most of them, they are coming in to ask me not to so much how to defend themselves, they want to learn to express themselves through movement, be it anger, be it determination, or whatsoever. He is paying me to show him in combative form, the art of expressing the human body."
More than a film star, Bruce Lee wanted to share his knowledge of martial arts with the world through instruction as well as movies, and also published a number of books. As a pioneer, he is still held in high regard by Jackie Chan, Chuck Norris, and others he touched through his work.