5 'This Is Us' Season 5 Finale Moments to Get You up to Speed
Now that the season 5 finale of This Is Us has aired, there's so much to unpack about what's to come in season 6. In case you missed it, we've compiled the TLDR list of big finale moments from the finale to get you up to speed. Be warned — there will be tears, per the usual.
[Warning: Spoilers from the season 5 finale of This Is Us below]
The pivotal 'This Is Us' finale offered wedding answers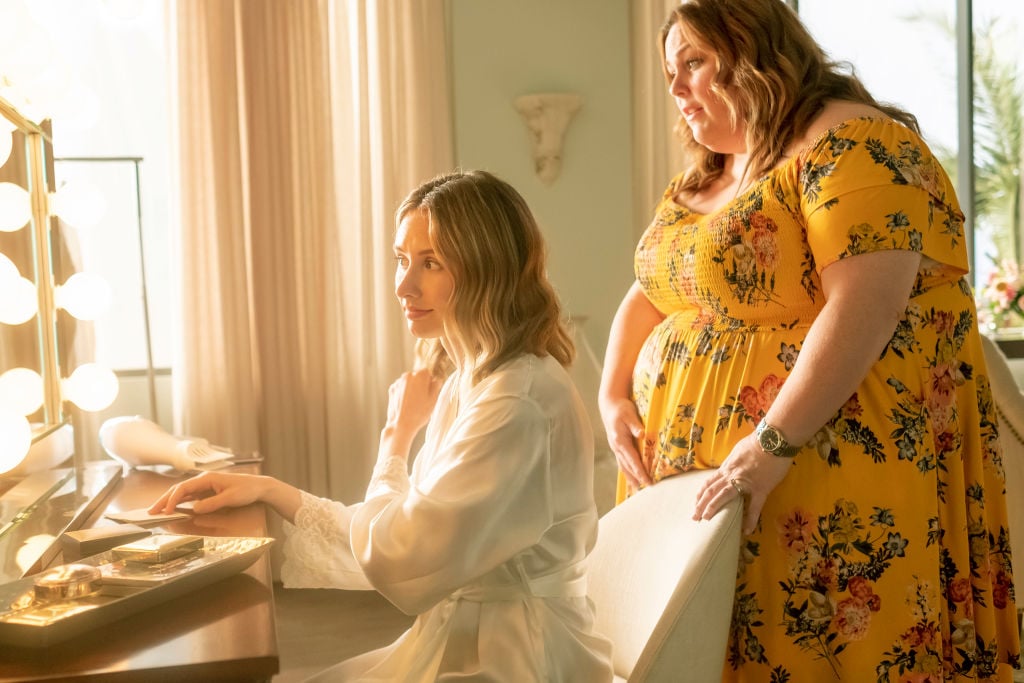 RELATED: 'This Is Us': Will Kevin End Up With Madison? Fans Are Itching to Know Who Kevin Will Marry in Season 5
If you were among those that guessed Kevin (Justin Hartley) and Madison (Caitlin Thompson) wouldn't follow through with the wedding, you've won bragging rights. Though the episode began with the intention of a wedding, Madison just had to ask Kevin the big question: "are you in love with me?"
We know, and Madison knew, the answer to that, but it took hearing Kevin's answer aloud to prompt a called-off wedding. Kevin re-iterated he wanted a family, but that in and of itself wasn't enough for Madison to move forward. Season 6 will likely explore how they each find some kind of happy ending with or without each other.
Randall is a 'Rising Star' in the future
Something big is bound to happen with Randall (Sterling K. Brown). A quick glimpse of a magazine on a nightstand showed an article of Randall as a "Rising Star." We know he's a city councilman, but we don't know what becomes of his career in the future. This is the first time we see that he will excel sooner rather than later.
This might be important because of Beth's (Susan Kelechi Watson) recent crisis due to the pandemic and having to close the doors to her dance studio. A previous episode's flash-forward revealed Randall and Beth do remain together, so at least there's that.
Madison's backstory could connect a bigger piece of the puzzle
RELATED: 'This Is Us' Fans Spotted a Major Storyline Contradiction From 2018
At the start of the This Is Us season 5 finale, viewers got a small piece of Madison's past when her mother says she's leaving Madison's father. This revelation — and that of another boyfriend saying he wasn't in love with her — comes just as Madison decides she can't marry Kevin. It's then she landed in Kate's (Chrissy Metz) support group in season 1.
Many have stated there's still a lot unknown about Madison so all of this could also become a bigger part of what happens in season 6.
Kate and Toby are probably headed for divorce
Where do we begin? The finale teased that Kate and Toby (Chris Sullivan) would figure out how to work around Toby's long-distance job opportunity. Then, just as it feels as though all will be alright between the two, the final five minutes revealed a twist: Kate is getting married in the future and it seems to be to her music superior, Phillip (Chris Geere). It confirms all those Katoby theories we pretended not to see. We are not OK.
A new fan theory suggests Kate's wedding could be tied to Madison
RELATED: 'This Is Us': Will [Spoiler] Be in Season 6? Creator Dan Fogelman Says Finale Twist Was 'Part of the Plan All Along'
Madison's flashback revealed a mother with a British accent and coincidentally, Phillip is British. Some think that Kate is marrying Madison's secret half-brother. Is it a stretch? Sure. But that's what This Is Us writers do and we love/loathe them for it.
We have to wait until 2022 for final answers on it all. For now, it's time to put on our detective hats and rewatch from the beginning so we can [try to] see what's coming with the end of an era.