5 Thrilling Horror Series You Can Stream Right Now
Looking for something deeply terrifying to watch. Here are 5 thrilling horror series you can stream right now.
For horror fans, it's not always easy to find a compelling show to dive into. There are plenty of cheesy monster stories and witchy teen dramas out there. But if you're looking for something deeply terrifying to watch, here are five thrilling horror series that will fit the bill.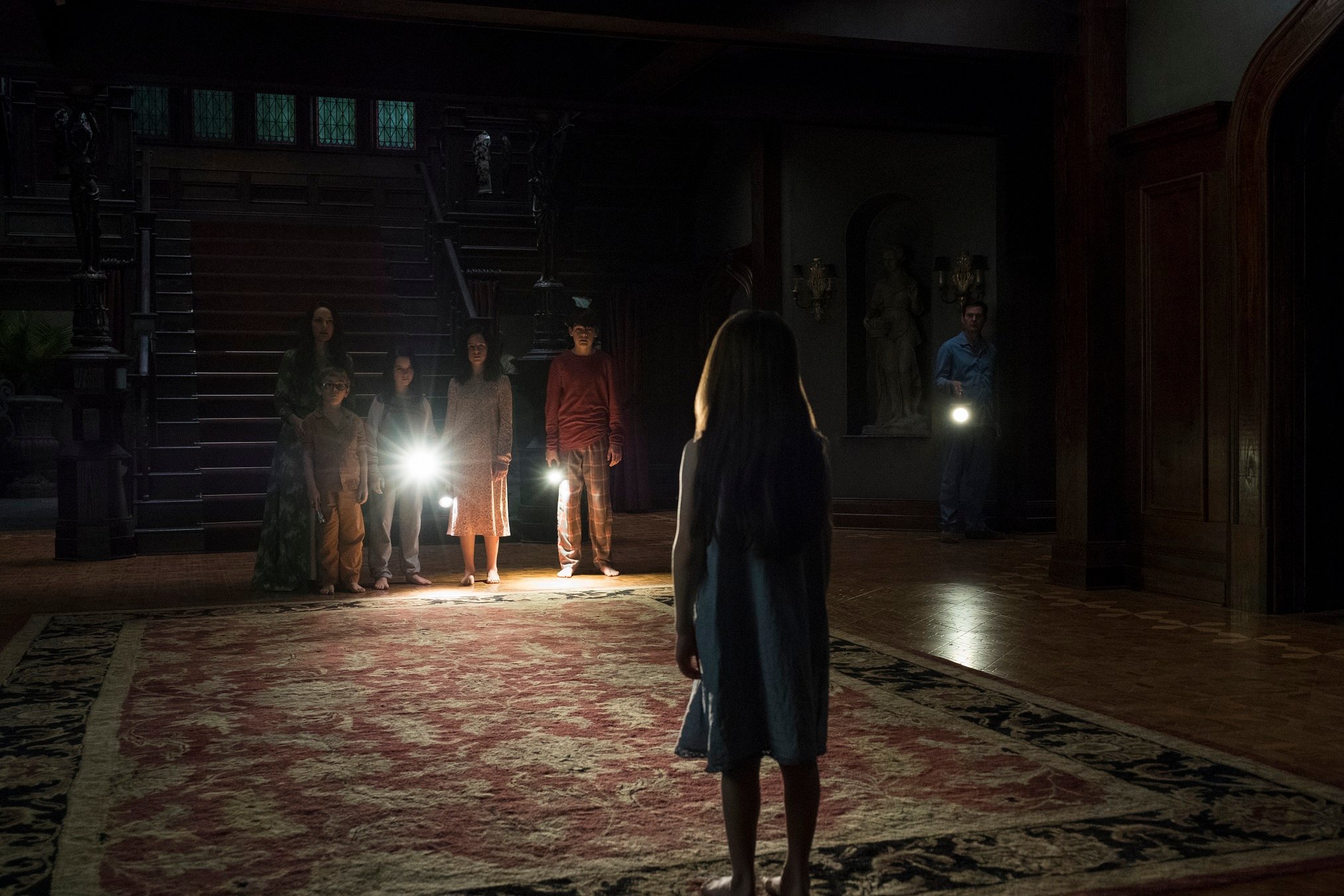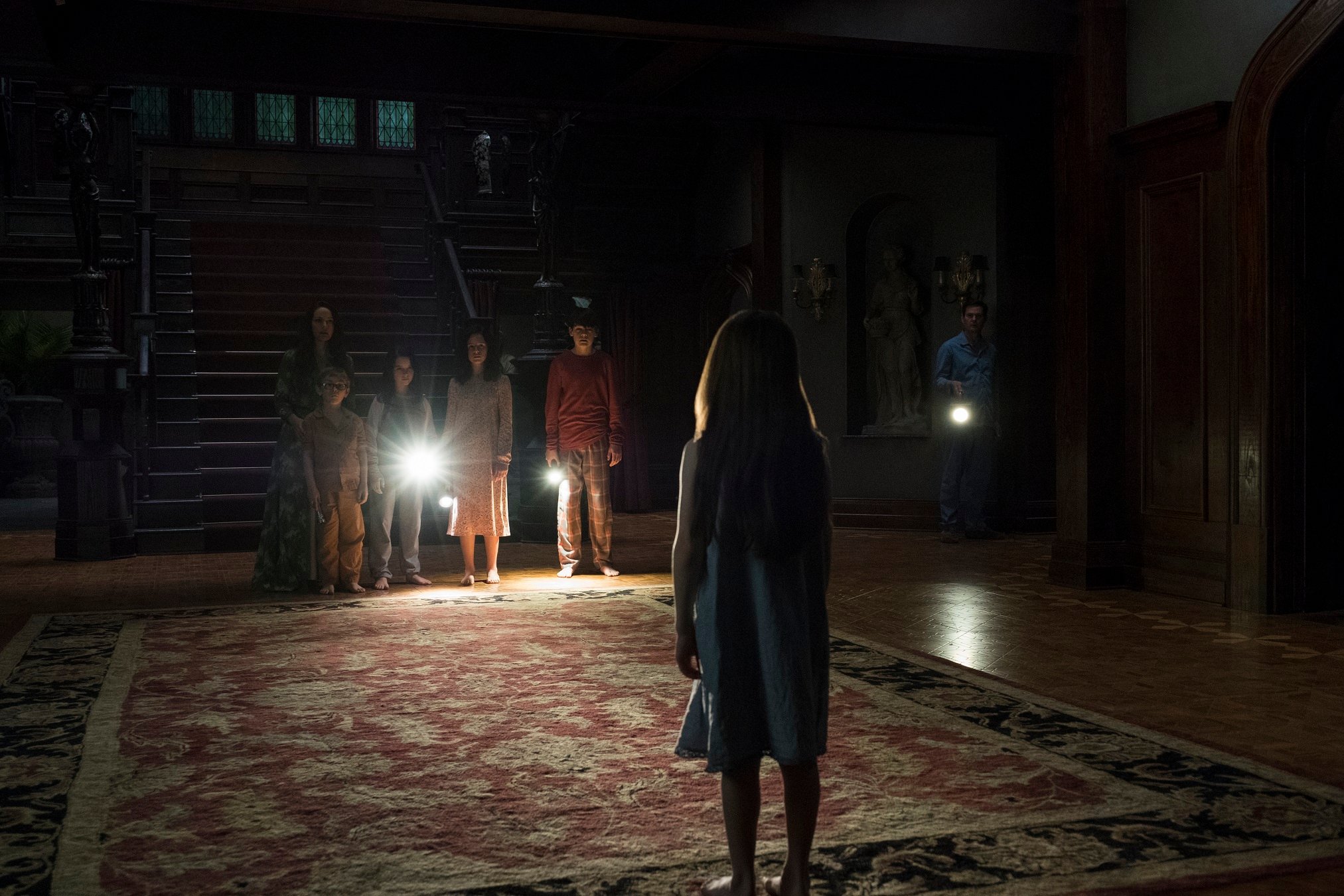 'The Haunting of Hill House'
Netflix's original series, The Haunting of Hill House, follows the Crain family's dark connection to the haunted house they lived in as children. Through two timelines and 10 episodes, the series slowly unravels the terror and mystery surrounding the house and its permanent effects on the family. 
The anthology series is based on Shirley Jackson's 1959 novel of the same name. It comes from noted horror director Mike Flanagan and stars Michiel Huisman, Carla Gugino, Henry Thomas, Elizabeth Reaser, Oliver Jackson-Cohen, Kate Siegel, Victoria Pedretti, and Timothy Hutton.
The Haunting of Hill House is available to stream on Netflix.
'The Outsider'
Based on horror guru Stephen King's 2018 novel, HBO's The Outsider tells the story of a sleepy town where a boy is brutally murdered by a trusted member of the community. However, this seemingly open and shut case is turned on its head when the accused killer's alibi proves he wasn't in town at the time of the murder. So, how can one person be in two places at the same time? The answer is terrifying.
The 10-episode series stars Cynthia Erivo, Ben Mendelsohn, Jason Bateman, Mare Winningham, Bill Camp, Jeremy Bobb, Julianne Nicholson, Yul Vazquez, Paddy Considine,    and Marc Menchaca. 
The Outsider is available on HBO and HBO Go. 
'Castle Rock'
While Castle Rock isn't based on a Stephen King book, it is inspired by the fictional world he's created over the last four decades. The Hulu series now has two 10-episode seasons, both of which are anthologies, although they do share a few connections. 
The first season tells the story of Henry Deaver (André Holland), a death-row attorney who returns to his hometown of Castle Rock. Maine when a mysterious new inmate (Bill Skarsgård) requests his services. While home, Henry is compelled to dive into his mysterious past, and what he learns is more terrifying than he could ever imagine. The cast includes Sissy Spacek, Jane Levy, and Melanie Lynskey.
Season 2 follows Annie Wilkes (Lizzie Kaplan) and her teenage daughter Joy (Elsie Fisher) as they travel around the country until they get stranded in Castle Rock. In the town, which is secretly undergoing a supernatural shift, Annie finds herself plagued by her sordid past. The second season also stars Tim Robbins, Barkhad Abdi, Paul Sparks, Yusra Warsama, and Matthew Alan.
Both seasons of Castle Rock are currently streaming on Hulu. 
'American Horror Story'
American Horror Story comes from Glee creator Ryan Murphy. And over nine self-contained seasons, the award-winning FX anthology series tells terrifying stories of murderous ghosts, witches, and other evil supernatural beings. 
Each season has a different cast, but some there are some notable recurring actors including Jessica Lange, Kathy Bates, Frances Conroy, Evan Peters, Lily Rabe, Sarah Paulson, Denis O'Hare, Emma Roberts, Jamie Brewer, and Angela Bassett.
Season 1 to 8 are currently streaming on Netflix.
'Penny Dreadful' 
The Showtime series, Penny Dreadful, dives into the origins of some of the most popular characters in horror literature. Set in Victorian London, the series follows Malcolm Murray (Timothy Dalton) and his associates Vanessa Ives (Eva Greene) and Ethan Chandler (Josh Hartnett) as they battle the city's monsters to find Malcolm's lost daughter. 
You can find all three seasons streaming on Showtime and Netflix.