5 Ways Patsy Cline Blazed a Path for Women in Country Music by Living Her Life
Country music icon Patsy Cline died tragically in a plane crash at the young age of 30, but not before she had cleared a path for other "girl singers" to follow behind her. Here are five ways she became a trailblazer for women in the genre by just living her life.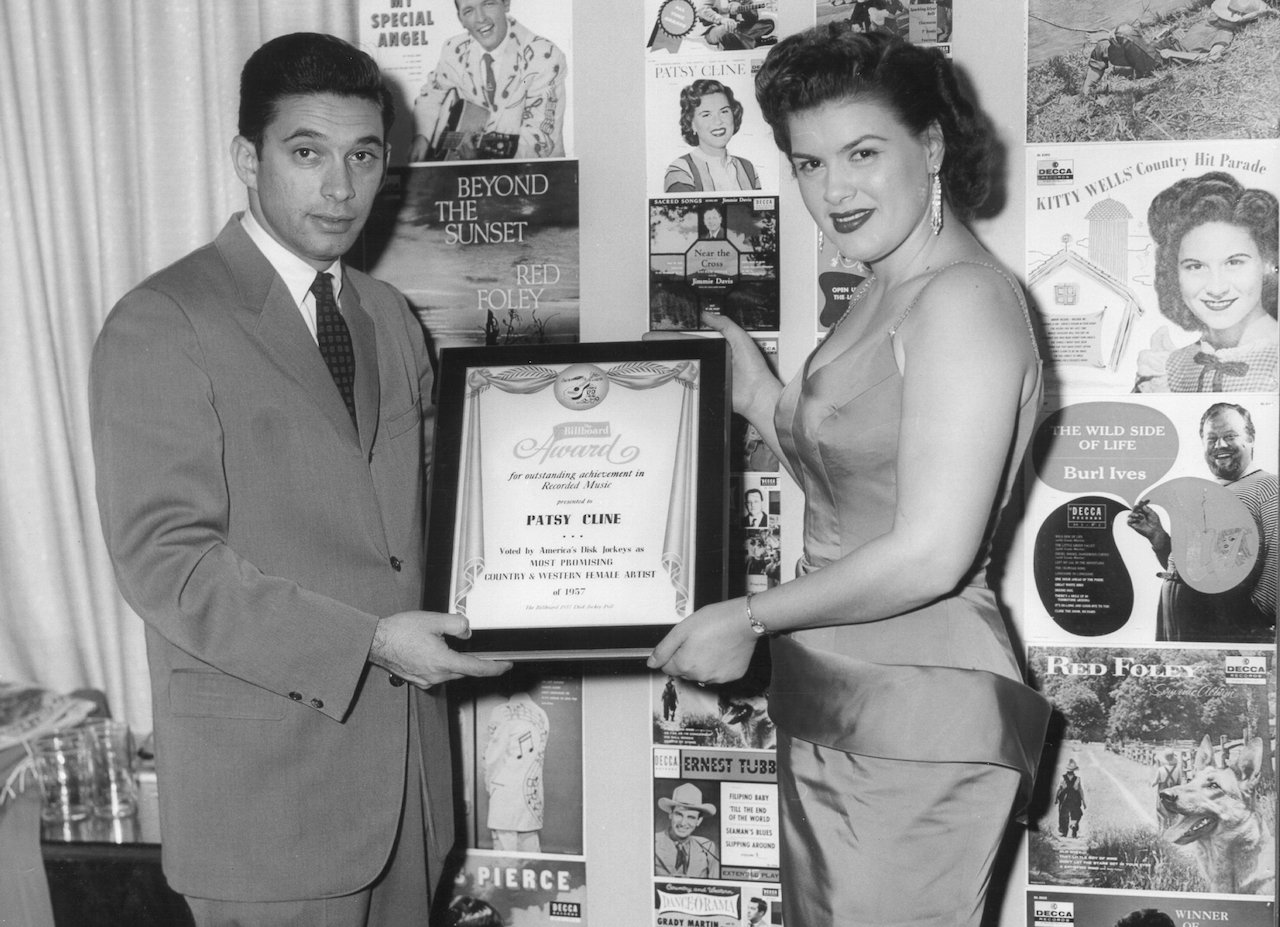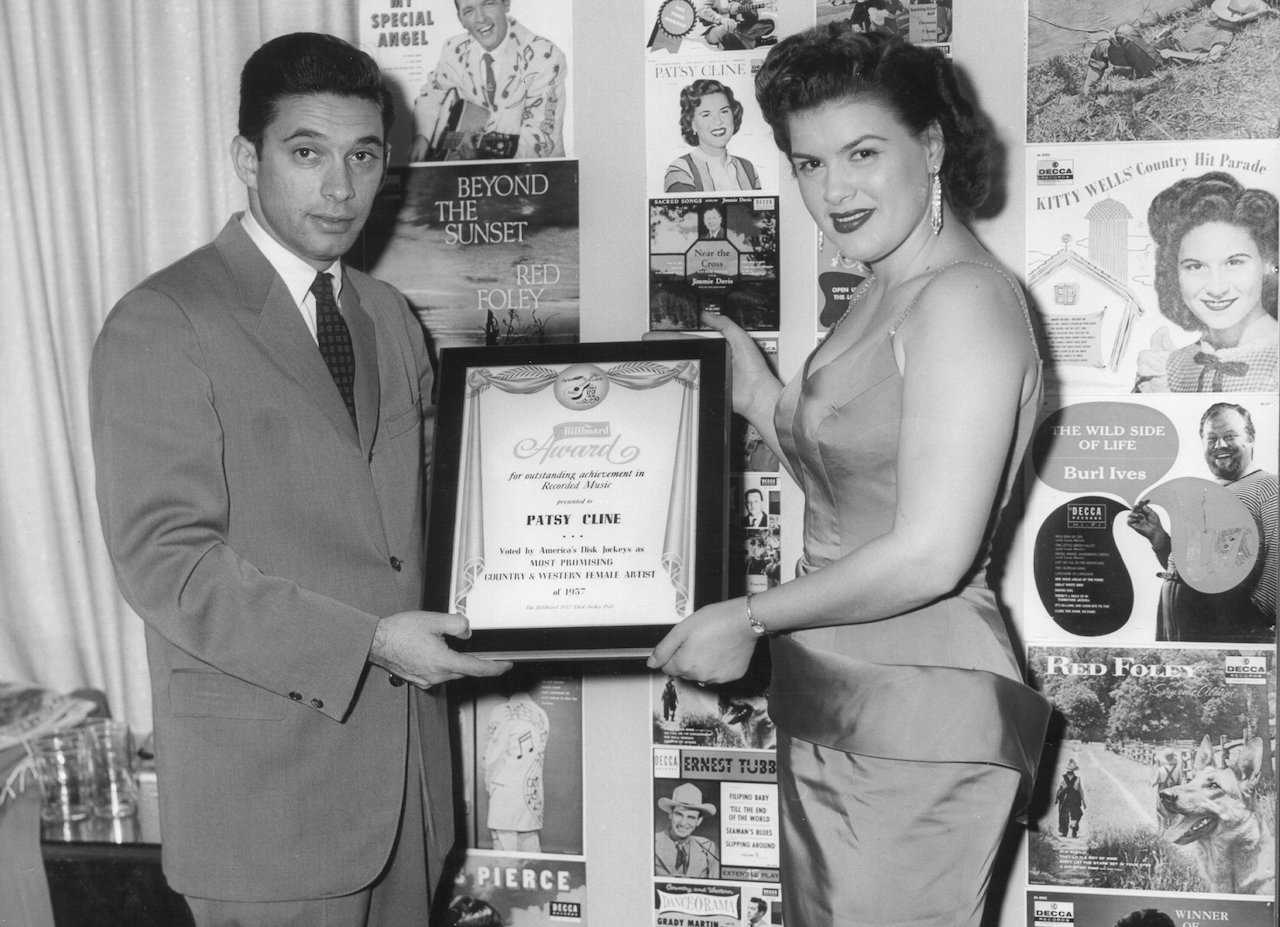 Patsy Cline didn't prioritize her first marriage over her career
On March 7, 1953, Cline married her first husband, Gerald Cline. She signed a record contract the following year and recorded her first songs. Her husband reportedly hoped she would be a more traditional housewife and eventually realized her making appearances locally was different than her being a real country star.
According to Encyclopedia Virginia, he grew jealous of her success and frustrated by her refusal to put her marriage before her career. Doing so would have made Patsy Cline like other women of her generation. They eventually divorced, also in 1957. Notably, the "Crazy" singer kept his last name in her stage name.
Cline refused to choose between making music and having a family
The same year the Clines divorced, Patsy married her second husband, Charlie Dick. They wed on Sept. 15, 1957, and she had one daughter and one son in the following years.
Dick was serving in the Army, and Cline was looking for another hit to record in the wake of her song "Walkin' After Midnight." Of course, she was caring for her young children, too.
So, she went back to performing regionally while her career was on a temporary hold. Eventually, she found another hit when she released "I Fall to Pieces" in 1961. But just before that, she was in a brutal car accident that put her in the hospital for an extended time.
While recovering, the song climbed to the top of the country charts. As soon as she could, and while she was still on crutches, she recorded "Crazy," written by Willie Nelson. Those who knew her said she felt determined to prevent anything from getting in her way.
As noted by PBS, Cline was a hard worker, and she loved to sing and perform. So, she refused to choose between her family and her career. Despite grueling schedules and weeks away from home on tour, she returned to being a full-time parent and homemaker as soon as she came back through the door.
Cline asked for membership and wore pants on the Grand Ole Opry
Like many other country music artists, it was a dream come true for Cline to perform on the Grand Ole Opry. But when she hadn't been offered membership by 1960, she asked them to let her in. According to Outsider, they accepted and made her the first and only performer to join the Opry by request.
According to PBS, Cline also redefined expectations of women in fashion. She wore bright red lipstick with men's pants and cowboy boots. And the "Sweet Dreams" singer was even the first woman to wear pants on the Opry.
Patsy Cline encouraged friendliness between women in country
Country star Loretta Lynn mentioned in her autobiography, Loretta Lynn: Coal Miner's Daughter, some other country stars were not happy with her initial success in the early '60s. According to her, "a lot of girl singers … were trying to get to the top at the same time" she first arrived in Nashville.
The competition wasn't always friendly, but Lynn said Cline was always a good friend. So, when some other Opry members called Cline up and invited her to a meeting about keeping Lynn out, she came up with a plan to help her friend out.
"Inviting Patsy was their mistake," Lynn wrote. Cline called Lynn and told her, but she wasn't gossiping. She said they were going to crash that meeting.
"Patsy put the stamp of approval on me, and I never had any problems with them again," she concluded. "In fact, they are all my friends now."
Patsy Cline was the first woman inducted into the Country Music Hall of Fame
Cline and three others died in a plane crash on March 5, 1963. Unfortunately, she didn't see the day she became the first solo female artist elected to the Country Music Hall of Fame in 1973.