50 Cent and Mary J. Blige Dish About Their Collaboration, 'Power Book II: Ghost'
Grammy Award-winning artists Curtis "50 Cent" Jackson and Mary J. Blige are partnering on a new project. But this time instead of grooving in a music studio, they are working in a television studio. The duo popped by Good Morning America to dish some details about their latest collaboration, Power Book II: Ghost.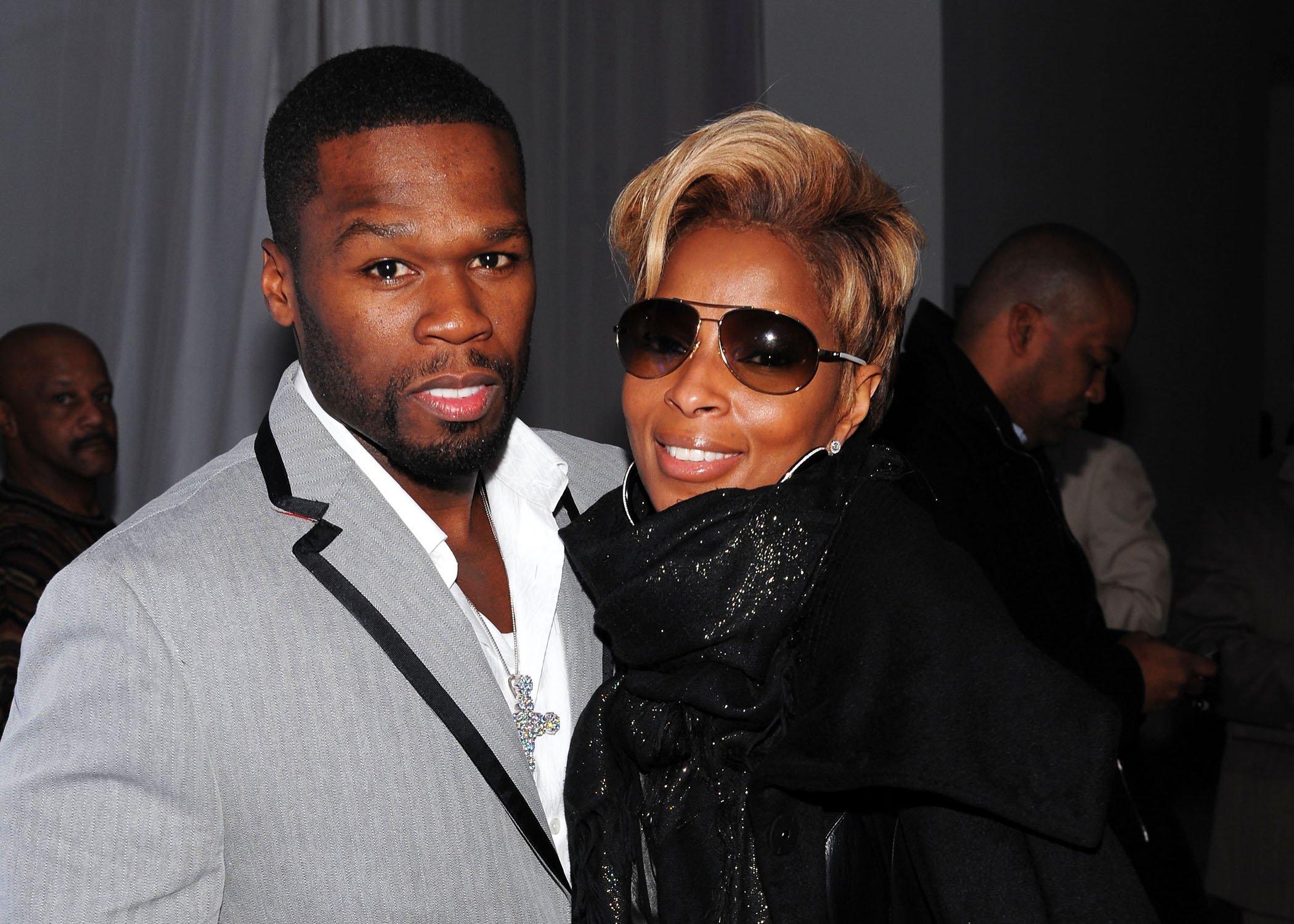 'Power Book II: Ghost' is a companion story to Curtis '50 Cent' Jackson's prior show, 'Power'
Executive produced by rapper turned media mogul Jackson, Power is the Starz original crime drama that gripped viewers for six seasons. The addictive show revolved around James 'Ghost' St. Patrick, played by Omari Hardwick.
In the show, Ghost masqueraded as a legitimate businessman as a front for his dealings within the seedy criminal underworld. The show dealt with themes of love, loyalty, trust, betrayal, and the power struggle between both allies and enemies.
Although fans were bummed that the show ended, Power fanatics can soon get their fix with the juicy spinoff, Power Book II: Ghost, which Jackson also produces. The new show picks up where Power ended things. So, when it comes to the story, loyal viewers should be able to catch on without missing a beat.
Although it is a spinoff, TV buffs can look forward to some new stars leading the narrative. In a genius move, Jackson tapped the multi-talented entertainer, Mary J. Blige, to star.
Jackson said it was 'really exciting' to partner with Blige on the project
In an interview with Good Morning America, Jackson explained how his collaboration with Blige on Power Book II: Ghost developed. He revealed that he facilitated a meeting between Blige and Courtney A. Kemp, the creator of Power and Power Book II: Ghost.
"It was really exciting," Jackson told the Good Morning America hosts. "I knew Mary was going to stop in New York on tour. And I set it up for her to meet with Courtney to just sit down and talk about possible characters or something we could do on the show. And this was while Power was still running. And it evolved, and it developed."
Jackson didn't hold back when it came to expressing his enthusiasm about bringing Blige on board. He told Good Morning America, "I was so excited that we could make it happen. I can't tell you. I called her like 50,000 times like Mary, please. You don't understand. We need this"
Blige explained how she can relate to her 'Power Book II: Ghost' character
In Power Book II: Ghost, Blige portrays a streetwise drug dealer named Monet. Although the character is a far cry from the multi-platinum-selling artist that Blige has become, the superstar admitted to Good Morning America that she understands Monet.
"In the neighborhood I grew up in, the inner-city, the projects, there's always a 'Monet,'" said Blige. She continued, "Most of all, a lot of our mothers are 'Monets' – single-parent mothers trying to raise their children and trying to survive."
Providing even more insight into her character's motivation, Blige explained, "Every woman I know is a 'Monet.' She's a boss, and she's always trying to survive in a male-dominated world. And what makes her ruthless is the fact that she has to take care of her family. That's what makes her ruthless."
Power Book II: Ghost premieres on Sept. 6 on Starz.
Follow Erika Delgado on Twitter