50 Cent's Famous Vitaminwater Deal Involved a Parking Lot and Midnight Deadline
50 Cent's Vitaminwater deal had high stakes and a tight deadline.
50 Cent is one of the wealthiest rappers-turned-entrepreneurs due to business moves he made behind the scenes. He's gone beyond solely making music and jumped into television, film, fashion, and the beverage industry.
It's now a well-known fact that the former G-Unit head amassed millions after striking a deal with Vitaminwater, the brand formerly owned by Glacéau. According to one of his former associates, sealing up the contract required quite a bit of maneuvering.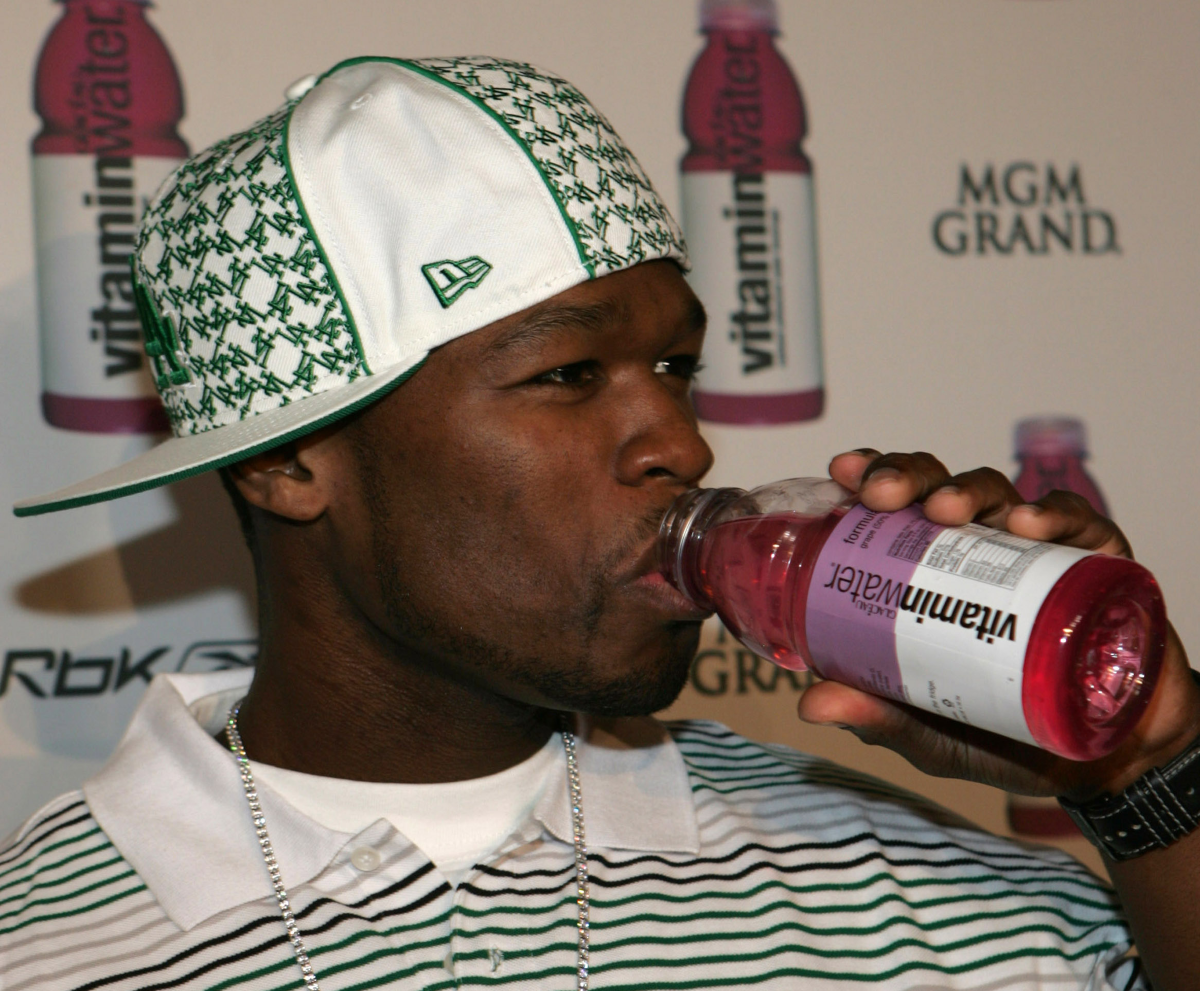 50 Cent aimed to keep Vitaminwater earnings confidential
In the early 2000s, 50 Cent partnered up with Glacéau to launch his own Vitaminwater brand.
He acquired a minority stake in the company and the world became acquainted with Formula 50, a grape flavored version of the drink. He promoted the product on stage, in print ads, and in TV spots, helping to popularize it for younger consumers.
In 2007, Coca-Cola bought Glacéau for a whopping $4.1 billion. According to Forbes, 50 Cent made an estimated $100 million. He never disclosed how much he made in the deal and later in 2015, sought to keep the amount a secret during bankruptcy proceedings.
How did the Vitaminwater deal happen for 50 Cent?
James Cruz, a music and marketing executive who was the former president of Bad Boy Entertainment, appeared as a guest on N.O.R.E.'s Drink Champs podcast. Cruz used to work with 50 Cent and along with the late Chris Lighty, was one of the people who helped line up the Vitaminwater deal.
After 50 Cent expressed that he wanted to get into the water business, Lighty did some research and learned about Glacéau. Per Cruz, they set up a meeting and the company pitched some ideas. 50 Cent noticed the line lacked a grape flavor and threw in some of his own money to help develop the product.
The negotiation included a 10% stake in the brand and an agreement to market it. Cruz said they had until midnight to sign the final contract or it was over. Time was of the essence.
Lighty was in jail and 50 Cent was performing at Summer Jam where event security was tight. No one was allowed in without a pass and there weren't enough to go around.
Cruz said he had to run to the parking lot to meet Theo Sotomayor, grab the contract, and run back inside the event to give it to 50 Cent for a signature. Cruz then ran back to the parking lot, handed it off and they sent it to Glacéau in the nick of time. It was the power of the human chain.
50 Cent praised for sealing that deal
Cruz shared that he didn't have a financial interest in the Glacéau deal but called Lighty and 50 Cent geniuses for making it happen. He said there is still money probably rolling in from it as Formula 50 is still on the market.
He noted the marketing strategy for the Vitaminwater enabled 50 Cent and G-Unit to propel their other brands into the spotlight. Cruz complimented Fif's business foresight and ability to turn the opportunity into something lucrative.
As far as 50 Cent's Vitaminwater earnings, those numbers will be remain part of his legend.