50 Cent is Turning Over New Leaf After Death of Kobe Bryant
50 Cent is taking a new path in light of Kobe Bryant's passing.
The tragic death of NBA superstar Kobe Bryant, his 13-year-old daughter, and the other men, women, and children on Sunday has given the world pause. Friends and fans of Bryant are still reeling from the news, and many celebrities who were acquainted with the retired baller are reflecting on their own experiences with him and their own lives.
While the grief is palpable, some celebs (and non-celebs too) are finding inspiration in the midst of the tragedy. One of those people is rapper/actor Curtis "50 Cent" Jackson.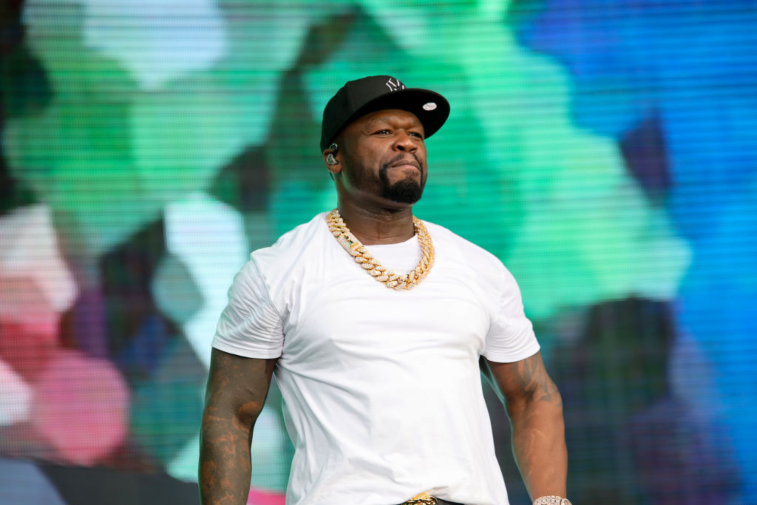 50 Cent plans to change his ways
In light of Bryant's death, 50 Cent has taken to social media to post photos and tributes to the young basketball legend. Like many others, he had a good camaraderie with Bryant and finds the loss particularly painful. One of 50 Cent's recent messages about the tragedy alluded to the idea that he'll no longer participate in beefs. He wrote:
"I feel like i have to achieve what i want in life now after this. i have to focus, i'm not arguing with anyone anymore I'll deal with it another way if there's a problem."
Many believe 50 Cent's change of heart is because of the "Mamba Effect," which references Bryant's drive and sharp focus.
50 Cent has a long history of feuding and trolling
Although sometimes it's one-sided, 50 Cent is known for engaging in social media feuds with anyone he chooses. In 2019 alone, he threw shade at Floyd Mayweather (a repeat target), Lala Kent, Teairra Mari, Young Buck, and his longtime nemesis, Ja Rule. People even notes the beef he had with his son Marquise and the young man's mother.
More recently, he's taken shots at Naturi Naughton of Power (his show) and Taraji Henson and her show Empire. Just last week, he taunted Henson after she complained about him tearing down Empire, a series that is different from Power in terms of story arcs and characters.
50 Cent spared no meme or commentary on her, but later issued a non-apology apology.
While some fans find his trolling and endless quips entertaining, some people encourage him to give it a rest. The back-and-forth can get nasty sometimes, but the rapper/entrepreneur is known for doubling down with the insults. Could he really be giving it up?
What fans think of the change
Those who follow 50 Cent on social media are all too familiar with his antics, and some fans aren't sure whether he'll stick to the new vow. On Twitter, comments are rolling in flat out saying they don't believe it. One user wrote, "Remember what you've just tweeted.. Any arguing from you and I'm going to remind you of what you tweeted."
There are some who want him to keep up the trolling and jokes, but other fans are rooting for him to grow. Convinced he's ready to choose forgiveness or the high road over bickering, 50 cent watchers love the idea that's willing to try something new.
Fans are jokingly clamoring for collaborations with The Game, Ja Rule, and other past recipients of his wrath. If he flips this leaf for good in favor of moving away from beefs, people will be watching.