Is 50 Cent Leaving the 'Power' Universe Amid Drama With Starz?
The Curtis "50 Cent" Jackson produced Power is one of the most dominant franchises on TV. The original series debuted in 2014 and starred Omari Hardwick as James "Ghost" St. Patrick, one of the biggest drug kingpins in New York who is trying his best to go legit. With a new nightclub, Truth, his wife, Tasha (Naturi Naughton), and their three children, James wants to leave his volatile past behind.
However, James soon realizes that going legit is going to be much more challenging than he expected. He must deal with his vicious best friend and business partner Tommy (Joseph Sikora) who has no interest in leaving the drug game. Then, when his high school sweetheart Angela (Lela Loren) comes back into the picture, things become increasingly complicated.
Though Power came to a thundering conclusion after six seasons, the series has spawned four additional spinoffs: Power Book II: Ghost, Power Book III: Raising Kanan, Power Book IV: Force, and Power Book V: Influence.
But is 50 Cent who has been an intricate part of the Power Universe leaving the franchise and Starz network?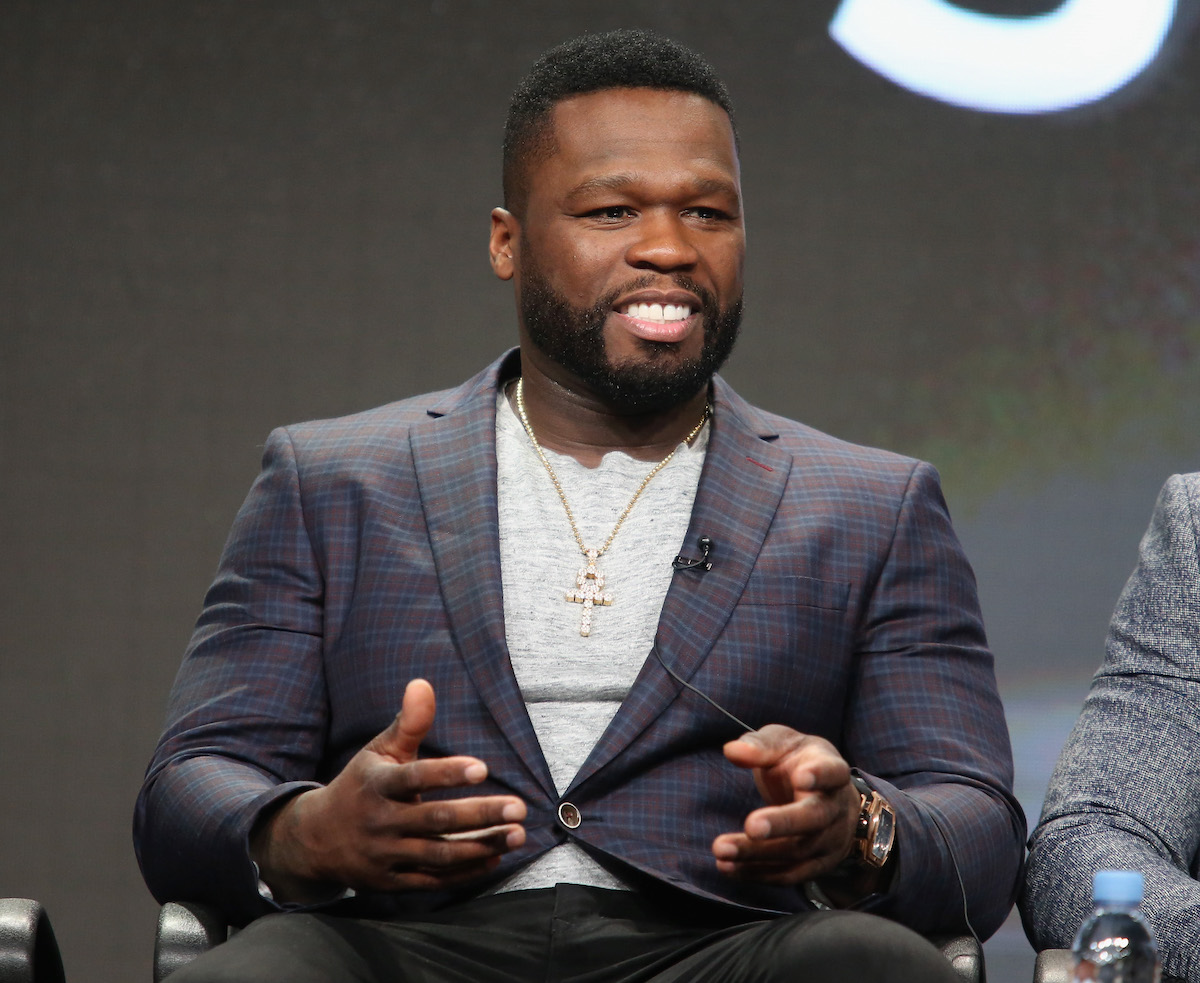 How did 50 Cent get involved with 'Power'?
Power was created by powerhouse showrunner Courtney A. Kemp. Kemp teamed up with 50 Cent, who has stretched his talents well beyond rapping who came aboard the Power franchise as an executive producer. He has also acted in the original series and even directed an episode.
Kemp told Variety, "There's no version of Power working without our partnership. He has always been a great producer." 50 Cent has also been credited by both Kemp and Starz for keeping Power fans engaged and driving th popularity of the show. The original series was the biggest drama series on cable sitting only behind HBO's Game of Thrones.
However, there have also been some bumpy moments between the rapper and the network.
50 Cent starred in the 'Power' Universe as Kanan Stark
In addition to executive producing Power and directing the season six episode "Forget About Dre," 50 Cent has also starred in the series as Kanan Stark, a former friend of Ghost and Tommy's who comes back in their lives seeking revenge.
Though 50 Cent's character was killed off in season 5 of the original series, the third series in the Power Universe, Power Book III: Raising Kanan follows his character as a teenager.
Set in the '90s, Raising Kanan follows what 50 Cent calls the character's "innocence phase." "You'll see his very first fight—things that eventually turned him into the character that you see in Power," he told Deadline.
"It touches time periods where the music, the feel of the series is just exciting. It's in the '90s; late '80s to early '90s in hip-hop."
Is 50 Cent leaving the 'Power' Universe amid drama with Starz?
However, despite all of the good that is happening in the Power Universe, 50 Cent is currently in the middle of a feud with Starz. It's not the first time he's had friction with the network.
"When I started on the first season of Power, I was getting $17,000 an episode," 50 Cent told Variety. "I told them I could get paid more for being 50 Cent if I decided to go to a nightclub that night." The actor/rapper/producer also famously leaked episodes of Power amid frustrations with the network one year. Now, it looks like things have gotten prickly once again.
50 Cent took to social media to share that actor Patina Miller had joined the cast of Raising Kanan, and Starz was not at all pleased.  "STARZ is upset i posted @patinamiller (smh emoji) I didn't know that picture wasn't out, but i do know i have to build faster and get the f*ck outta here this sh*t is a mess," he shared on Instagram.
It looks like it could be more than just talk for 50 Cent who signed a 4-year overall deal with the network in 2018 that was reportedly worth up to $150 million. The deal comes to an end in 2022. However, in addition to the Power Universe, the Queens-born rapper has a new show, BMF (Black Mafia Family) coming down the pipeline starring, Wood Harris, La La Anthony, Snoop Dogg.