Hilarious 50 Cent Murals are Popping Up in the Street; Here's the Artist Behind Them
Not many people can out-troll 50 Cent. Whether you like what he has to say, hate it, or choose to ignore it, you have to admit the man is a master at jokes and insults.
But lately, 50 Cent is the subject of some hilarious online memes that are going beyond the web. Someone is turning his likeness into works of street art and the internet can't stop cracking up. It's really a sophisticated form of trolling.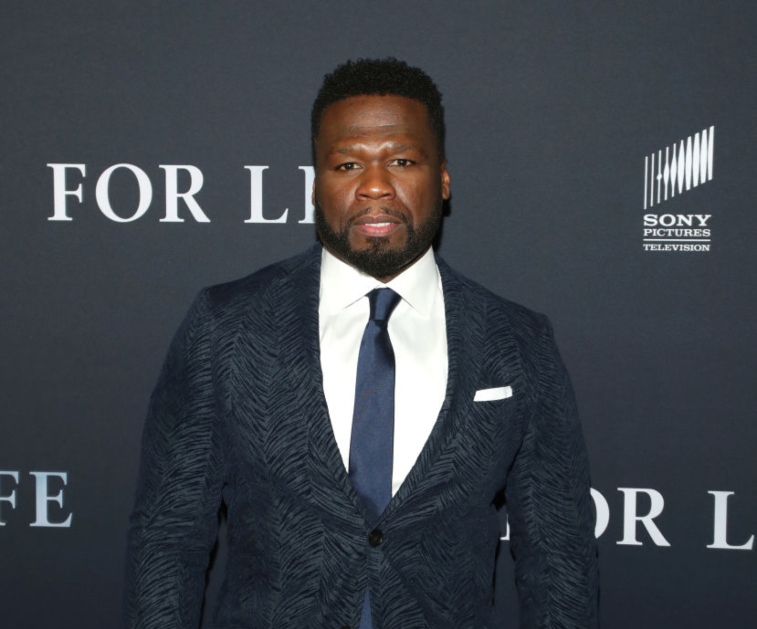 50 Cent gets the mural treatment
The rapper/mogul posts fairly frequently on Instagram to promote his businesses and TV shows, and of course, to trash talk and make cracks.
Recently, 50 Cent shared painted memes of himself where his face is meshed with another famous person's. The latest include President Trump and Post Malone, and he's being a good sport about it.
Someone out there is taking things further than photos. It's not uncommon to see murals of celebrities and local heroes plastered on the sides of buildings, but have you seen anything like the one below? Cue the laughter at 50 Cent's expense. He's okay with it too.
The mural creator is known as a meme artist
For those who aren't familiar or believe the murals are a mystery, we're sharing the name of the artist: Lushsux. He has a reputation similar to Banksy's, which means his identity is a secret. According to Hypebeast, he was one of the artists involved with Banksy's 2015 Dismaland exhibition.
While there are some guesses out there, what is known about Lushsux is he's from Melbourne, Australia. And he travels. His street art is found all over the world in places like the West Bank, London, and even a gallery showing in Tokyo.
Lushsux is anonymous but not a newbie
For years, Lushsux has been creating satirical, sometimes provocative, sometimes celebratory art memes of people such as Trump, Kim Kardashian, Taylor Swift, Conor McGregor, The Rock, and Hillary Clinton.
He was also behind the painting of Seinfeld snubbing a hug from Kesha. A Joe Exotic/Trump composition is one of his newest which fans find very entertaining. But on occasion, celebrities come after him with legal threats.
In 2016, Lushsux told Mic that Swift's attorney's sent him a cease and desist email, and when Hypebeast asked him about his response, he said, "I just ignored it like how I ignore all my parking and speeding fines."
It doesn't matter if he's doing interviews or tagging a fresh piece of wall (or a body) with art, Lushsux keeps his face covered. He does however, hope that people can find comedy or messages in his work.
Check out his Instagram page and you'll find a Kobe Bryant tribute and a link to purchase prints of some of his creations, including "Donye" and "Zuck is Watching."
As it stands, 50 Cent is rolling with the meme masterpieces of himself and notes October was the first time he was chosen. He was mural-ized when his image was painted as a mash-up with Tekashi 6ix9ine.
Fans won't stop laughing at the pictures, but now you know the man behind the art. We wonder if he'll do any more 50 Cent renderings.