50 Cent Offers a Non-Apology to Taraji P. Henson After Shady Comments
50 Cent has made a name for himself as a rapper, actor, executive producer, and entrepreneur. But these days, he's arguably most known for saying whatever he wants and giving his unsolicited opinion on a number of subjects.
While there are many people who have felt his wrath, one of his biggest targets is actress Taraji P. Henson. Over the years, 50 has repeatedly called out and taken jabs at Henson and her hit Fox series, Empire.
Recently, Henson pushed back and called out the rapper over his nonstop criticism. 50 Cent then offered a "sincere apology" that turned out to be really shady.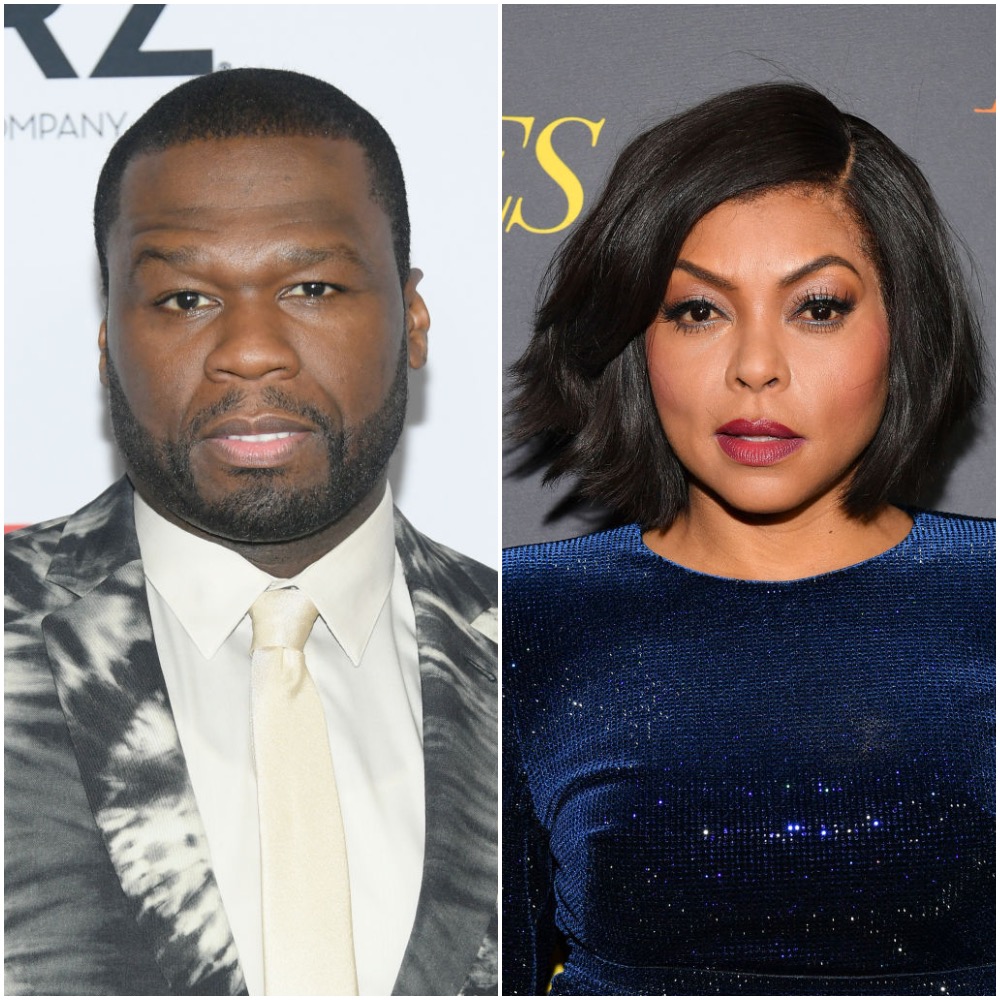 50 Cent's problems with Taraji P. Henson began years ago
In 2014, 50 Cent claimed that Empire ripped off Power, which he executive produces. Empire focuses on a former drug dealer who tries to carve out a space for himself in the music world — and Power centers on a drug dealer who opens a club in hopes of one day going legit.
The next year, 50 Cent accused Empire of copying the promotional rollout of Power.
"Their show is … the artwork was very similar they used 'power' in the tagline … they didn't have to do that," he said on a panel at the Television Critics Association (via The Wrap).
Henson did not immediately speak out against his remarks. But when asked about her feelings on the criticism, Henson wrote on Twitter: "I pay attention to $'s NOT cents?"
The Hustle & Flow actress later insisted that there were no hard feelings, telling The Wrap: "50 Cent is a comedian. He loves to push buttons. He's a funny guy. I never took offense to it."
But she would eventually grow tired of his remarks about her show. In early January, Henson appeared on T.I.'s ExpediTIously podcast, where she talked about 50's unrelenting criticism of Empire — which is in its sixth and final season. She stressed that the shows are totally different and criticized 50 for tearing down a fellow person of color.
"Our show has nothing to do with his show," she said. "We're talking two different subject matters. And then again 50, do you know what the f*ck I had to do to get here? Why tear down another black person? For competition? There are a million other shows you can compete with. To do that publicly? It's embarrassing."
50 Cent responds to Taraji P. Henson
After catching wind of Henson's comments, 50 took to Instagram to respond. He apologized for hurting Henson's feelings but proceeded to shade her and Empire.
"This is my sincere apology I did not mean to hurt your feelings in anyway. I love your work and I think you are amazing," he started, adding, "I'm sorry no one is watching your show anymore. … I have met with the top executives at Fox and sold them (The Notorious Cop) it's the show that is replacing yours but I really want to work with you."
"I mean your awesome we would work well together," he continued. "But if you don't like the idea I understand. if you don't roll with me, your gonna get rolled the f*ck over."
In a follow-up post, 50 Cent continued to troll Henson, claiming that T.I. will star on the show he claims will replace Empire.
He continued his attack by posting a photo of Henson with her former Empire co-star Jussie Smollett. "I didn't destroy your show it destroyed itself," he captioned the image, referencing the fallout from Smollett's 2019 scandal in which he was accused of faking a hate crime.
He went on to share a photo of Henson falling to her death. It's a recreation of a scene from Power, in which the main character Ghost gets shot and falls over a balcony. It's his latest post about Henson.
As of writing, Henson has not responded to the posts.
50 Cent struggles with apologies
The "Many Men" rapper came under fire back in November 2019 after posting a mean meme about Power actress Naturi Naughton. The post made fun of Naughton's hairline and edges.
He eventually apologized and said that he didn't mean to hurt Naughton's feelings, but the moment was short-lived. 50 later resumed his antics and trolled Naughton on Twitter. She brushed it off, though, saying she refused to come out of character.
In recent months, 50 hasn't said much about her and has focused his attention elsewhere. Perhaps the same will happen in this latest drama.
Read more: Why Doesn't 50 Cent Have a Relationship with His Oldest Son?