50 Cent Originally Thought a Different 'Power' Spinoff Should Have Dropped Before Tariq's
50 Cent thought 'Power' would roll out a different spinoff first.
After the last minutes of Power unfolded back in February, fans were given a sneak peek at the four upcoming spinoffs.
In addition to Tariq headlining his own show in Power Book II: Ghost, Kanan Stark, Tommy Egan, and Rashad Tate will have new stories to tell in their own respective series. 50 Cent remains an executive producer for the Power universe and he recently expressed some thoughts on the expanding franchise.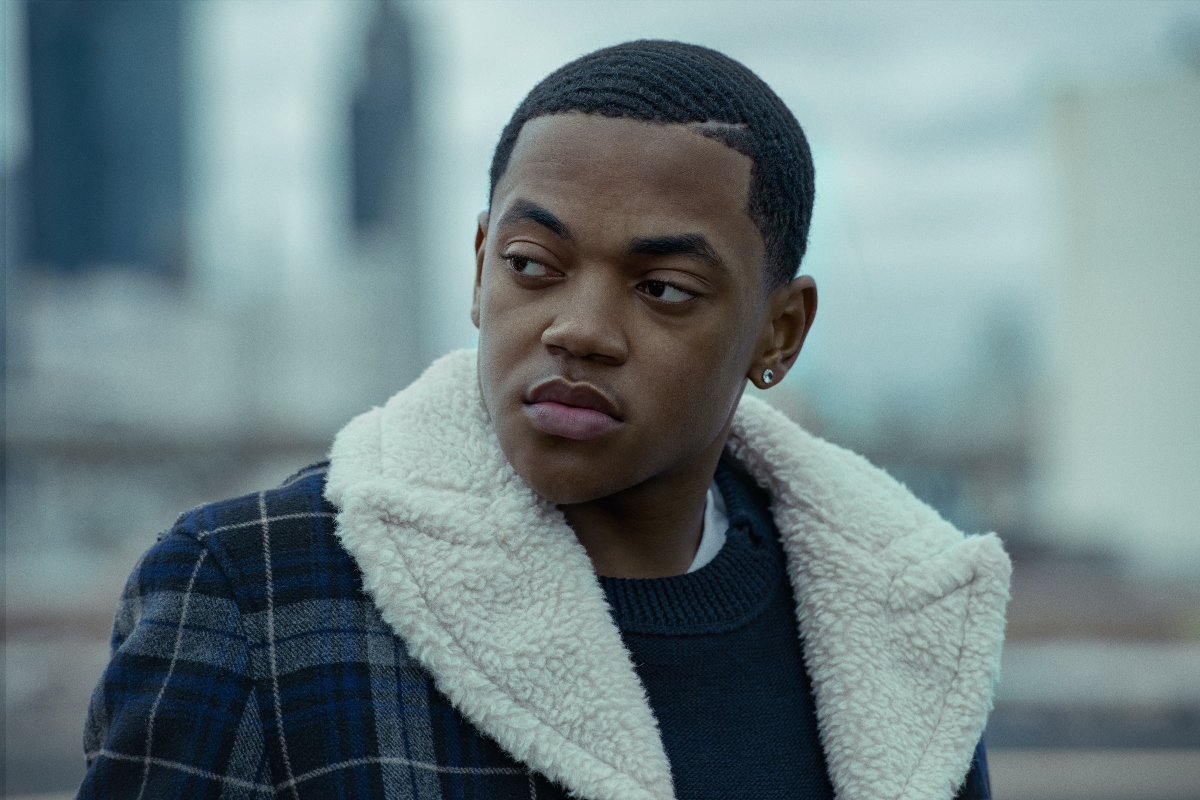 'Power Book II: Ghost' is the first spinoff to drop
As most fans know, Power Book 2 will premiere on Sept. 6 on Starz at 9 p.m. Following its debut, the show will air in its regular Sunday time slot of 8 p.m. It's the first spinoff to kick off the growing Power kingdom with Tariq as the main lead and will pick up 72 hours after the series finale.
Some fans are choosing to sit this installment out due to their dislike for the character, harsh feelings about season 6's ending, or because they miss Ghost. Others can't wait to see what's next for Tariq and Tasha but are predicting one of them will receive their just desserts.
Many in the fan base would rather wait for the other spinoffs, such as Power Book V: Force which follows Tommy's new life or Power Book III: Kanan about 50 Cent's character. But the sequence isn't up to viewers.
50 Cent thought a different 'Power' chapter should've come first
During an interview with Haute Living, 50 Cent discussed his entertainment career, his liquor brand, family, and his lifestyle. But of course, Power came up and he answered a question about the decision to follow Tariq's path next.
"I thought we should do Force first," he said, referring to Tommy's story. "I'm the source where she gets the authenticity, but Courtney [Kemp] is the [creator and] writer and I'm fine with it being the next one, because no one understands Power more than her."
50 Cent added that some of the characters' spinoff fates were known in advance and were chosen based on where their stories could go. He praised showrunner Courtney Kemp and how the characters' breadth.
But he wouldn't elaborate on whether he's making a cameo in any of the new series.
What's up with Kanan and the 'Power' prequel?
Never forget that the running slogan for the series is "Power never ends." With that in mind, Power Book III: Kanan will cast the character in a different light. 50 Cent previously revealed that Kanan's early years will be explored and fans will see an innocent version of him in the prequel.
He expounded on the upcoming story to Haute Living by naming Kanan as the one who introduced Tommy and Ghost to drugs and murder.
"He is the person who turned Ghost and Tommy on to [a life of crime] in the beginning, so to show him from the instance of who he was to seeing the worst part of him, that will happen," said 50 Cent.
"You'll also see Ghost and Tommy in the very beginning, when they're afraid to murder still, but they're with someone who's damaged enough who does it in front of them and not only likes it, but gets away with it."
Power Book 3 is still in production but don't forget to mark your calendars for Book 2's debut on Sept. 6.