50 Cent Producing a Hip-Hop Reality Competition Series
As 50 Cent celebrates his July birthday, he's also marking another special occasion in his career. He has another TV project in the works with hip-hop at its center, and it will be more than just soundtrack music. The rapper-turned-businessman is stepping into the reality TV space with a competition show.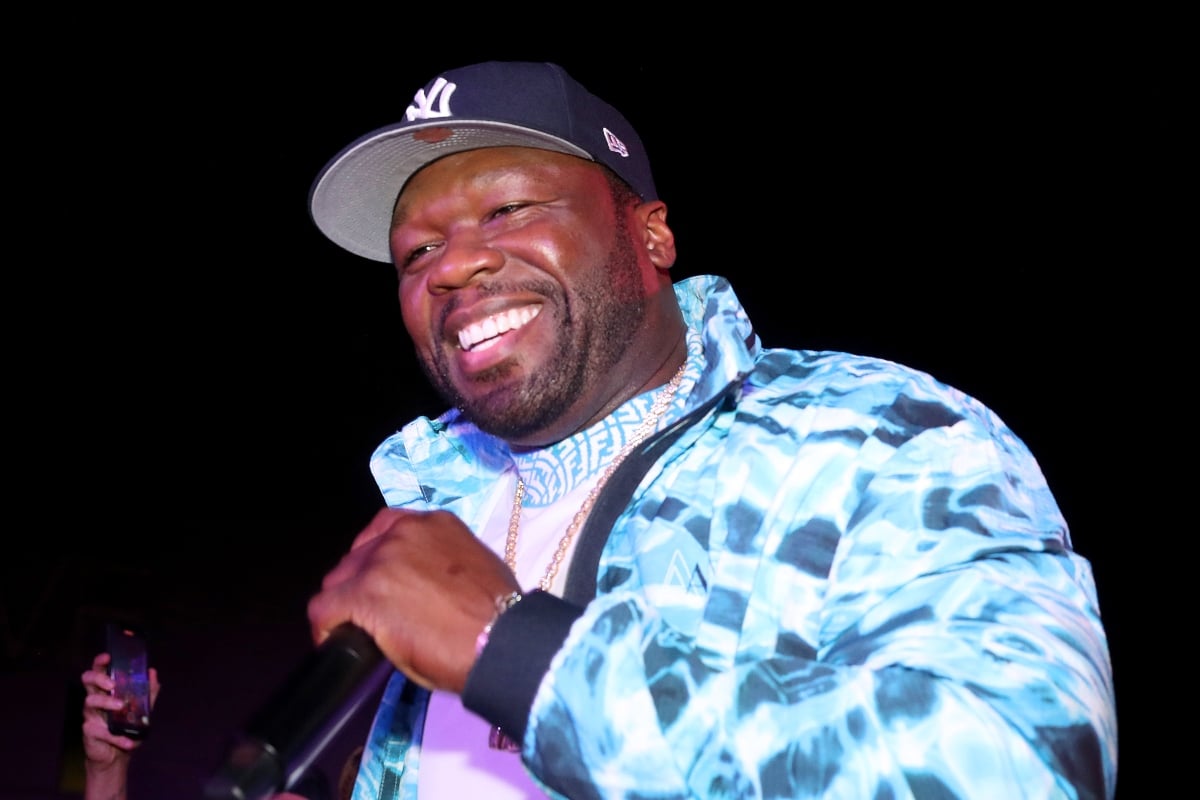 50 Cent developing a music competition show
With scripted series already on Starz, ABC, and IMDb, 50 Cent is rolling forward with a fresh reality show. According to Deadline, his G-Unit Film & Television arm is partnering with ABC again to develop Unrapped, a hip-hop competition in the vein of Netflix's Rhythm + Flow with celebrity mentors in the mix. 50 Cent is one of the executive producers.
"I am excited to expand my relationship with ABC," he said in a statement. "Unrapped brings G-Unit Film and television's ability to put incredible music and musical talent on screen to the competition space."
Per the outlet, the premise of the show pits celebrity contestants against one another in rap battles. Similar to The Voice and other talent-seeking contests, a winner is named at the end.
On social media, 50 Cent describes it as an American Idol-type show. "This is gonna be so cool, think Hip Hop's American idol On ABC," he wrote.
50 Cent also has upcoming projects for Discovery+, Netflix, and Peacock
Not one to limit himself to just one network, 50 Cent has several shows on Starz, including the upcoming Black Mafia Family and Power Book III: Raising Kanan. But he also is working on series for a multitude of other platforms.
Peacock picked up the rights to the book, Let Me Hear a Rhyme with plans to adapt it. 50 Cent signed on as one of the executive producers, and the series is set to be a '90s coming-of-age drama that weaves music and murder mystery together.
Earlier this year, it was announced that Kenya Barris and Fif teamed up to develop a show for Netflix based on The 50th Law, the rapper's own book. It's unclear whether the project will move forward without Barris, as he walked away from his own deal at Netflix.
A fan of true crime, 50 Cent also has something on the burner at Discovery+. Confessions of a Crime Queen will feature stories of women crime bosses in a documentary/reenactment format. Per Deadline, "The subject will be portrayed by an A-list actress who will also interview the real life female crime lord at the center of the story."
'Power Book III' is next
Though For Life is canceled, 50 Cent's next release is Power Book III: Kanan, which includes an original theme song from him and NLE Choppa. The series drops on Starz on July 18, and then fans can look forward to another crime drama with BMF. The latter is based on the story of Detroit's Flenory brothers — Big Meech and Southwest T — and their multimillion-dollar drug trafficking ring. No release has been given yet.
Fans should stay tuned for more updates on Unrapped and other 50 Cent projects on his Instagram page where he's always encouraging people to keep up with his Greenlight Gang.
RELATED: 'Black Mafia Family': Everything We Know So Far About 50 Cent's New Series