50 Cent Says Strong Women Are a Requirement in His Starz Shows
Power Book III: Raising Kanan is the latest pillar in the Power Universe. Set in the '90s, it's the coming-of-age story of 15-year-old Kanan Stark (Mekai Curtis). As much as this is about Kanan's journey into manhood, Raising Kanan also showcases the bond between Kanan and his single mom, Raquel "Raq" Thomas (Patina Miller) who just so happens to be a drug queenpin.
Curtis "50 Cent" Jackson explained that characters like Raq are pivotal in his Starz shows since strong women are a must.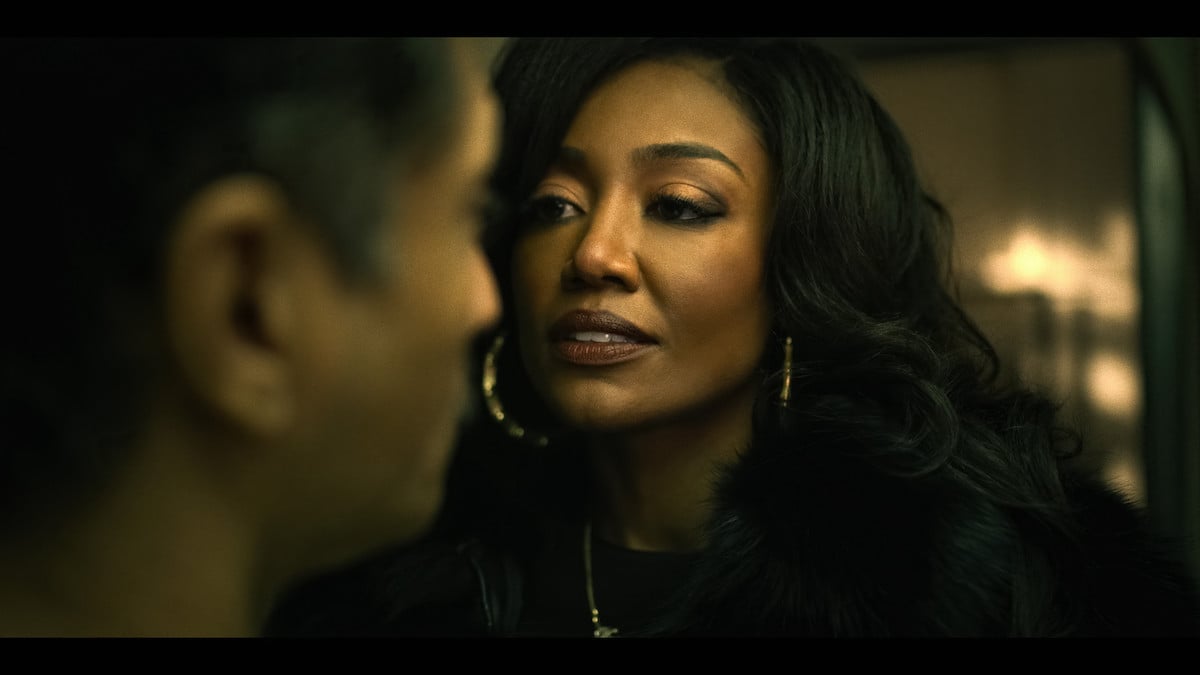 The character Raq in 'Power Book III: Raising Kanan' is based on 50 Cent's mother
When it comes to being a boss, it's clear that Raq doesn't play. "You really get to see what power means to Raquel… She's thinking about her legacy, she's thinking about how to finesse all the men, and she's not afraid of anyone," Miller told Digital Spy. "I think there is nothing that this woman [Raq] has not seen. They live in Southside, Jamaica, Queens, you know what I mean? There is nothing that she hasn't seen before. She ran with a really crazy crew and so she's seen a lot of things and she knows how to assert herself, but she tries to withhold the violence of it all, because she's a thinker."
In fact, the character is actually based on 50 Cent's late mother Sabrina. The rapper was raised by his single mother in Queens, and like Raq, she was also a drug dealer. The executive producer revealed that his mother had a powerful influence on him until her death in a fire when he was just eight. He used these memories to influence some of the storylines in Raising Kanan.
"These are real things, like, I really experienced being roughed up in the park before my mom sent me back to the park, and I was just more afraid of her than the kids in the park, so I ended up going back to fight them instead of dealing with my mom," the rapper told Sky News. "It was probably the biggest thing to describe what my relationship with my mom was like fairly early on, you know, because she was the only provider, so she was like the source of everything that's good; if she's angry with you then nothing good is around, you know what I'm saying, and you're like, wow, no, just take me back to the park, I'd rather fight than deal with this."
50 Cent says Starz requires strong women on their shows
Raq isn't the only strong woman in the Power Universe. From Tasha (Naturi Naughton) and Angela (Lela Loren) on Power and Monet in Power Book II: Ghost, the female leads in the Power Universe are forces to be reckoned with. This was important to Power creator Courtney Kemp, but it was also vital to the Starz network, which touts inclusivity and diversity.
"It's a part of the mandate at Starz — they'll say premium women," 50 Cent told ABC Audio. "If it doesn't have those things, it's pretty tough to sell the idea. They don't tell you how much, or who to place in that position. But it's absolutely a must in the actual storytelling process that you build that way."
50 Cent revealed the biggest difference between Raq and his late mother
Though Raq is based on 50 Cent's late mother Sabrina, the rapper did point out some major differences between the character and his mother. When it comes down to it, it appears that Raq has a gentler side to her that Sabrina did not possess.
"She was my mom and my dad and she was tough so I didn't know when it was OK to be emotional and when it wasn't," 50 Cent remembers of his late mother Sabrina via Page Six. "She would look at me on the floor [when he was upset] and say, 'Get up — what you over there crying for acting like a little girl [for].'
As Power Book III: Raising Kanan moves forward, we'd love to know what other interactions between Kanan and Raq are taken directly from 50 Cent's real life.