50 Cent Says the Success of 'Power' Made Starz Official
Executive producer 50 Cent has been instrumental in making the Starz's 'Power' Universe a success and he's letting everyone know.
Curtis "50 Cent" Jackson has been instrumental in the success of the hit Starz series Power and its spinoff, Power Book II: Ghost. The Queens-born rapper and businessman is also deeply involved with the upcoming spinoffs Power Book III: Raising Kanan, Power Book IV: Force, and Power Book V: Influence.
Power followed James "Ghost" St. Patrick (Omari Hardwick), a New York drug kingpin trying to go legit. It's no secret that 50 Cent, who has also starred in the Power Universe as Kanan Stark in addition to directing and producing, has had several issues with the Starz network over the years.
Now, he's making sure he gets his credit for helping put the network on the map.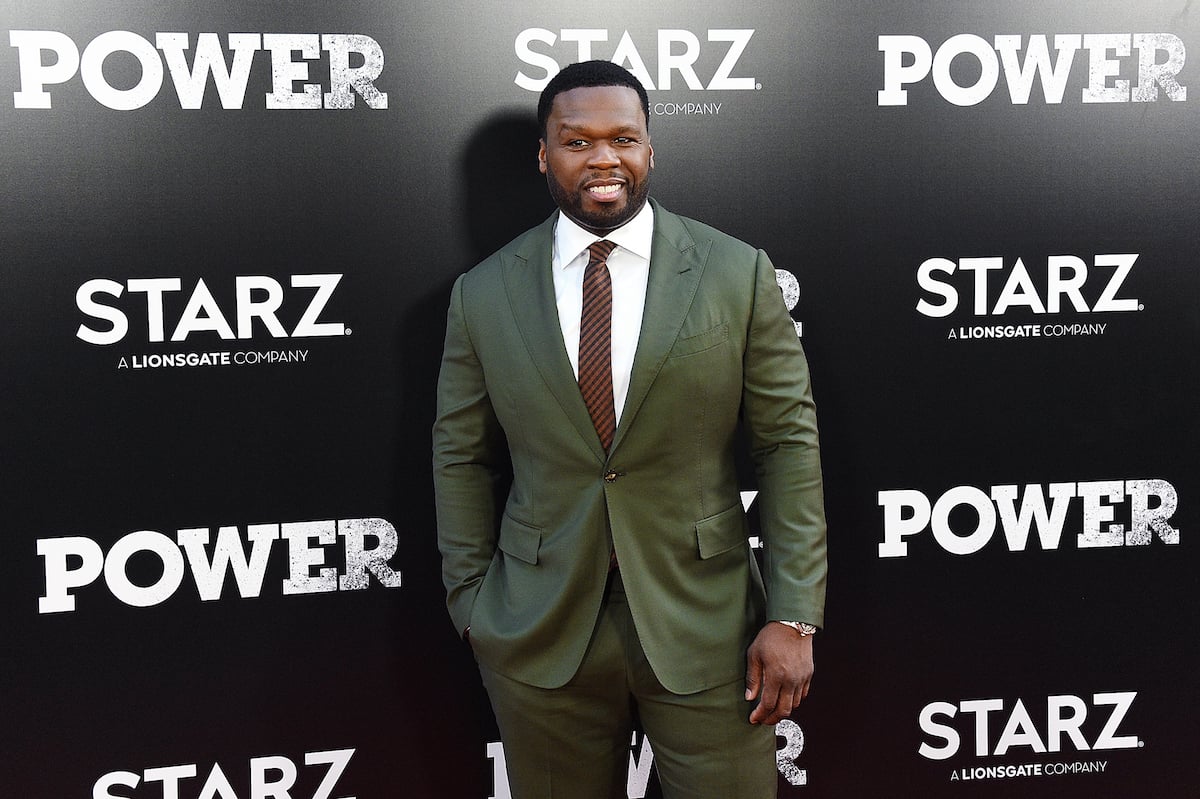 How did 50 Cent create 'Power'?
The initial inklings of Power came about from creator Courtney A. Kemp. The showrunner met with 50 Cent and executive producer Mark Canton to pitch them her idea about a man who wanted to leave the drug game behind to become a successful businessman. Together, Kemp and 50 Cent penned the script that would become the Power pilot with the rapper and Canton coming aboard to become executive producers.
Kemp told Variety, "There's no version of Power working without our partnership. He has always been a great producer."  Power was one of the most-watched shows on cable following only Game of Thrones and it was praised for its pacing, atmosphere, and acting.
Despite some of his tiffs with the Starz network over the years, 50 Cent has been credited with keeping the audience engaged and driving the popularity of the show.
Is 50 Cent leaving the 'Power' Universe because of drama with Starz?
A Queens native, 50 Cent has never been on to bite his tongue, especially when he's not happy with something. Over the years, he's aired his grievances with the Starz network, even leaking episodes of Power when he was upset. His most recent drama with the network has fans raising their eyebrows.
"When I started on the first season of Power, I was getting $17,000 an episode," 50 Cent told Variety. "I told them I could get paid more for being 50 Cent if I decided to go to a nightclub that night."
Now, amid the upcoming release of Power Book III: Raising Kanan, 50 Cent shared on his social media that Patina Miller has been cast as Kanan's mother. However, Starz did not clear the announcement. "STARZ is upset I posted @patinamiller (smh emoji) I didn't know that picture wasn't out, but I do know I have to build faster and get the f*ck outta here this sh*t is a mess," he shared on Instagram.
50 Cent signed a four-year overall deal with Starz in 2018 that was reportedly worth up to $150 million. Though it's slated to end in 2022, he still has additional Starz spinoffs and an upcoming show, BMF (Black Mafia Family) coming down the pipeline.
50 Cent says the success of 'Power' made Starz official
Still, 50 Cent is never going to let Starz forget that Power put the network on the map. Commemorating the seven years since the show first debuted he shared a message on social media. "I had this idea to make a TV show like 9 years ago," he wrote on Instagram. "7 years ago it aired and it did pretty good. Shout out to Chris Albrecht (Starz's CEO). STARZ is official now I'm off and running."