6 of the Best K-Dramas From Netflix in 2022, Ranked
Netflix has surmounted to be one of the top streaming platforms for K-dramas. There is no denying that 2022 was a knockout year for Netflix, having premiered many noteworthy K-dramas. From the coming-of-age K-drama, All of Us Are Dead to the emotional Thirty-Nine, the list of notable storylines is long. But a select few hit a home run with drama, turmoil, romance, and juicy theories.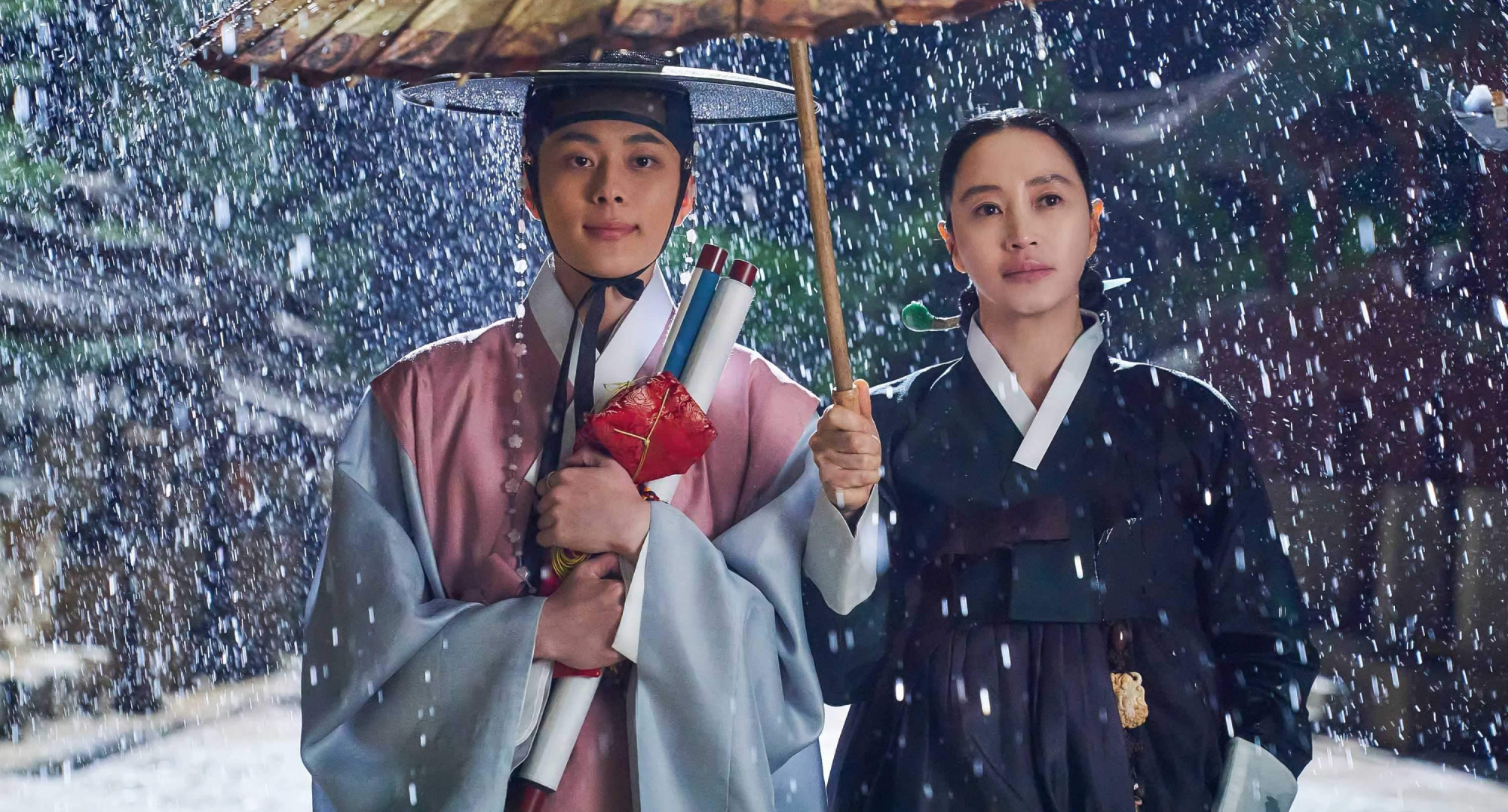 'Business Proposal' is a 2022 Netflix K-drama with the best romance story
The hottest K-drama from Netflix in 2022 is Business Proposal. The storyline gets better and better with every episode that interweaves multiple tropes fans love. Business Proposal was ranked as one of the top non-English series on Netflix. Not only do fans get a boss-employee romance, but a sizzling second-lead romance.
Shin Ha-ri's (Kim Se-jeong) life turns upside down when she poses as her chaebol friend on a date to scare off a suitor. She is forced to keep up the act when the suitor is the CEO of Go Foods and her boss. He is determined to marry for convenience. But as tropes have it, her secret is exposed, and Kang Tae-moo (Ahn Hyo-seop) learns the truth.
That is not all, as Business Proposal was praised for its second-lead romance. Ha-ri's friend, Jin Young-seo (Seol In-ah), also finds herself in trouble when she meets Tae-moo's friend and secretary, Cha Sung-hoon (Kim Min-kyu). Love at first sight led to one of the year's hottest kiss scenes in a K-drama. No worries, the webtoon-based drama has a happy ending.
Business Proposal is available on Netflix.
'Twenty-Five Twenty-One' has become a classic that requires a tissue box
It goes without saying that Twenty-Five Twenty-One left a lasting impression on all K-drama fans. The 2022 Netflix K-drama is one of the best as a coming-of-age story mixed with the woes of first love, friendship, and life. Kim Tae-ri starred as Na Hee-do, a well-off middle-class teen and fencing prodigy.
During the IMF crisis, she gets the opportunity to attend the school where her fencing idol trains. At the same time, Baek Yi-jin's (Nam Joo-hyuk) family goes bankrupt, and he is left to pick up the pieces. The two characters meet as if by fate and begin a journey of self-discovery into adulthood and love.
Twenty-Five Twenty-One captures interest for its mystery as Hee-do's present-day daughter is telling the story. For the duration of the K-drama, fans theorized about who her father was and if Hee-do and Yi-jin's romance stands the test of time. The 2022 Netflix K-drama was praised for its emotional message of what it means to love young and the reality of life's curveballs.
Twenty-Five Twenty-One is available on Netflix.
'Under the Queen's Umbrella' tackles a mother's love for her children above her duty's as a queen
Under the Queen's Umbrella was one of the year's most heartfelt K-dramas that had fans in tears. Set in the Joseon dynasty, a queen tries to turn her rebellious sons into formidable princes as a threat is on the horizon. Actor Kim Hye-soo stars as Queen Im Hwa-ryeong, who sways from the tradition of a normal queen.
The 2022 Netflix K-drama became one of the best thanks to its emotionally driven story of a mother who will go to the ends of the earth for her children. The queen faces a battle as there is a conspiracy to harm her sons and stop them from claiming the throne in favor of one of the royal consorts in Under the Queen's Umbrella.
Fans feel the inherent heartache of the queen as a mother as she faces a treacherous loss. But the drama gained praise for tackling social commentary like the queen's acceptance of her son's sexual orientation. Fans watch as each crown prince is aided and blossoms in their own stories thanks to the umbrella of their mother's love.
Under the Queen's Umbrella is available on Netflix.
'Extraordinary Attorney Woo' won the title of one of Netflix's best K-drama of 2022
For 2022, Netflix announced its list of the top non-English series for the year. Extraordinary Attorney Woo is in second place behind All of Us Are Dead. Fans fell in love with its leading character, Woo Young-woo, played by actor Park Eun-bin. The K-drama told a heartfelt story of acceptance and perseverance. Young-woo is a lawyer on the autism spectrum who every law firm denied.
Her father's connections get her a job at Hanbada Law Firm. Young-woo must face the world on her own and learn to navigate the reality of human interaction. Above all, she has to prove her autism does not define her in the courtroom.
Extraordinary Attorney Woo gained praise for giving the Young-woo a realistic romance story with a co-worker who accepts her for who she is. Along the way, fans get invested in the life stories of each court case.
Extraordinary Attorney Woo is available on Netflix.
'The Glory' is a haunting tale of the dark reality of extreme bullying
Writer Kim Eun-sook's The Glory dives deep into the darkness of the bullying crisis and what it does to the victims. While there have been many K-drama that tackles the topic of bullying, like Netflix's D.P., The Glory reaches a new level. Song Hye-kyo stars as Dong-eun, who has waited for over a decade to enact her revenge against her tormentors.
She is plagued by the nightmares and darkness they caused her as a teenager that changed her life. Her wounds run deeper than what is on the surface, and she wants revenge. She begins her plan when she blackmails her way into teaching her main tormentor's daughter. Dong-eun begins to plant the seeds to turn everything her bullies know and value into ash.
The Glory is available on Netflix.
'Alchemy of Souls' has developed a fan base dedicated to its storyline
In 2022, Netflix premiered the Hong Sister's fantasy K-drama Alchemy of Souls. The K-drama became one of the best of the year as it tells the story of mages who harness great power. What made the K-drama worthwhile was the fans' ability to dissect the story to develop theories. Jang Uk (Lee Jae-wook) had his torrent of power sealed for reasons unknown by his father, who disappeared.
Seeking a true master, he recognizes the mage assassin Nak-su (Jung So-min) as his master. Nak-su is feared by all and has a dark backstory that has led her to transfer her soul to the blind Mu-deok. As Jang Uk keeps her secret and helps her regain her powers, she trains him to become a powerful mage in Alchemy of Souls. But the K-drama has a few mysteries to uncover, like Mu-deok's true identity and the story's villain.
The Hong Sisters developed the K-drama to have a second season that continues Jang Uk and Nak-su's (Go Yoon-jung) fated story. The drama continues in Alchemy of Souls Season 2 as Nak-su has to rediscover who she truly is as Jang Uk mends his broken heart.
Alchemy of Souls is available on Netflix.