6 Movies and TV Shows to Watch If You Liked Netflix's 'Cheer'
Already watched Netflix's docuseries, Cheer, and looking for more cheerleading TV shows and movies to watch? We've got you covered. Ahead, check out our list of related programs to watch while we wait to see if Netflix will revisit the Navarro College Cheer Team in Corsicana, Texas, in a second season of Cheer.
'Cheerleader U' (Amazon)
Follow the University of Kentucky's cheer squad as they prepare for Nationals in 2007. Over the course of six episodes, the squad goes through an entire season from tryouts and competitions to Nationals. Amazon Prime Video subscribers can watch Cheerleader U for free with a subscription.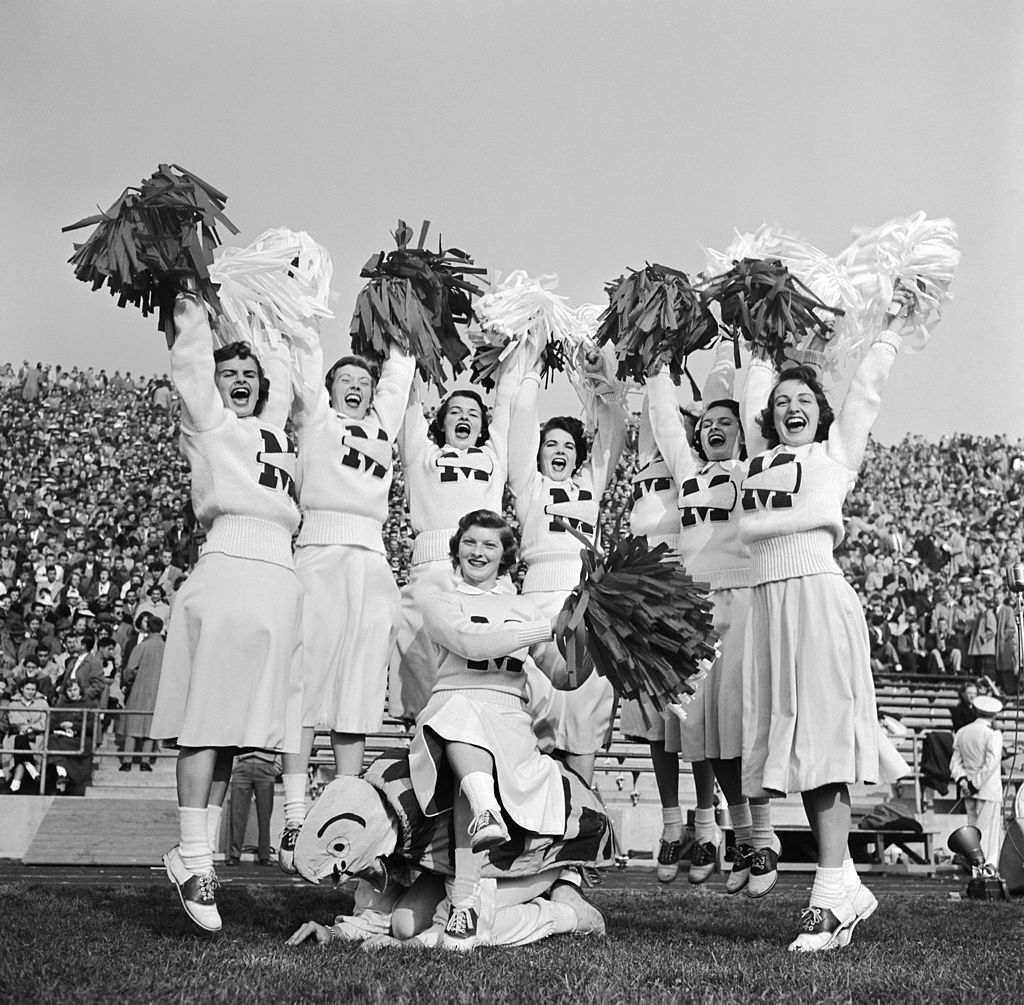 'Blood, Sweat and Cheers' (Amazon)
This 2009 documentary tracks the Burlington Patriot Cheerleaders as they practice their routines all the while dealing with the complex relationships between squad members. Per reviews, Blood Sweat and Cheers heavily focuses on the trainers, parents, and coaches and had audiences wishing for more interviews with the cheerleaders themselves. Keep that in mind before pressing play. 
Blood, Sweat and Cheers is included with an Amazon Prime Video subscription. 
'Dallas Cowboys Cheerleaders: Making The Team' (Amazon)
Follow hopefuls and returning vets as Kelli Finglass, director of the Dallas Cowboys Cheerleaders, decides who will make the 45-person squad during a grueling tryout process.
The CMT TV show is currently in its 14th season. Episodes from Season 3 of Dallas Cowboys Cheerleaders: Making The Team and forward are available to watch on Amazon Prime Video for $2.99 per episode or $18.99 per season. 
'American Cheerleaders' (Amazon)
In this 90-minute documentary from 2014, two high school cheerleading squads — 12 cheerleaders from Kentucky and 12 cheerleaders from New Jersey — prepare for the National High School Cheerleading Championship both with the hope of earning first place and a coveted "white jacket." American Cheerleaders follows.
Watch American Cheerleaders for $7.99 on Amazon Prime Video.
'Bring It On' (Amazon)
No list of cheerleading movies or TV shows would be complete without Bring It On. The 2000 film starring Kirsten Dunst and Gabrielle Union gave us the Rancho Carne Toros, the East Compton Clovers, and a dozen or so quotes we still reference today. 
Unfortunately, Bring It On isn't included with subscriptions to Netflix, Hulu, or Amazon Prime Video. However, it's often on cable TV and is available to rent for $3.99 on Amazon Prime.
'Cheer Squad' (Netflix)
Follow the Great White Sharks, a championship cheer squad, as they embark on a new season hoping they'll take the top spot yet again. The 2016 reality show ran for one season — 10 episodes total — and features interviews with those on the squad, as well as footage from practices and competitions. 
Watch the trailer below: 
Watch Cheer Squad on Netflix. 
'Spinning Out' (Netflix)
Granted, Spinning Out isn't about cheerleading — the Netflix show follows a fictional figure skater trying to make a comeback after an accident on the ice — but it has the same tenants of Cheer audiences have come to love about the docuseries. Mad Men's January Jones stars in the Netflix original along with Kaya Scodelario (Extremely Wicked, Shockingly Evil and Vile) and Will Kemp (Reign).

Season 1 of Spinning Out hit Netflix on Jan. 1, 2020, and consists fo 10 episodes. Watch the series on Netflix for free with a subscription to the streaming service.