6 New and Upcoming Horror Movies to Get You in the Halloween Spirit
With summer coming to a close, that means Halloween is quickly approaching. Around this time every season, a ton of new scary movies come out. This year is no exception, as there are plenty of horror films debuting in September. 
What better way to get into the spooky spirit than shutting off the lights and giving yourself a good scare? Here are six upcoming horror flicks that should do the trick.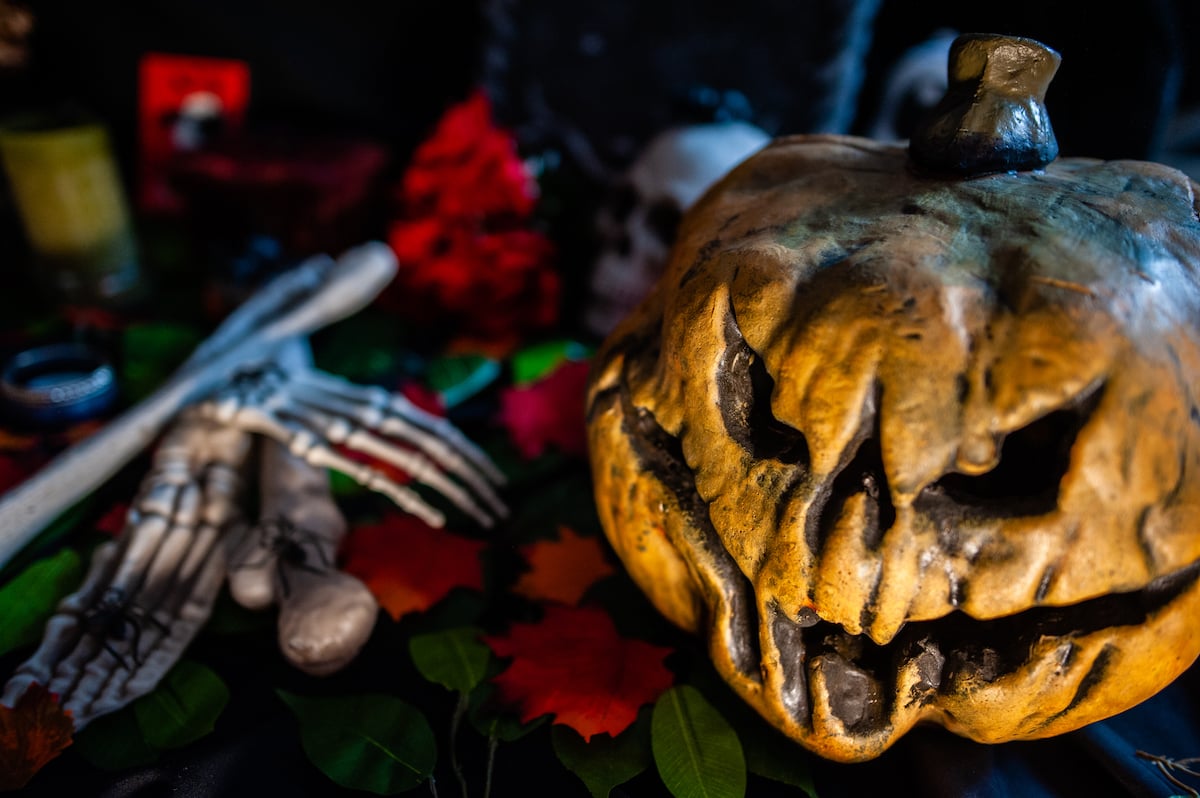 'Superhost'
Superhost is an extremely relevant film for our times. The plot concerns two social media influencers who produce travel vlogs. On one of their trips, they rent a house through a website. Upon their arrival, everything seems fine, but their creepy host increasingly intrudes on their privacy. The ending will leave you never wanting to do an Airbnb again.
Superhost is currently streaming exclusively on Shudder.
'Burial Ground Massacre' 
Staying overnight in a haunted house is a horror tale as old as time. In Burial Ground Massacre, a group of college kids decide to spend that night at a friend's manor. They come to realize that someone is stalking them, and it all goes downhill from there. Ancient Native American burial ground, you do the math.
Burial Ground Massacre is now available on-demand. 
'We Need to Do Something'
We Need to Do Something is about a family who has to take shelter from a severe storm. When they finally find somewhere, they realized they are trapped. The two main characters believe that they may have something to do with the horrifying ensuing events.
We Need to Do Something is now streaming on demand.
'Witches of Blackwood'
After the passing of her father, the movie's protagonist, Claire, returns to her hometown. She soon finds that the place has been overrun with witchcraft. A mysterious darkness now permeates through the entire area. There are even rumors of a soul-stealing entity going around.
Witches of Blackwood will be on-demand on September 7.
'Martyrs Lane'
Leah is a ten-year-old girl who lives in a clergy house filled with people who have lost their way. Not much is out of the ordinary during the day, but the night is a completely different story. A strange visitor greets the little girl after dark and reveals to her some potentially dangerous information.
"I've always been very passionate about ghost stories in literature and the mystery genre," director Ruth Platt told Variety. "Ghosts are metaphors for something that's suppressed or hidden that's very human, metaphors for trauma."
Martyrs Lane will premiere on Shudder on September 9.
'No One Gets Out Alive'
This upcoming Netflix original is based on a 2014 novel by Adam Nevill. The story is about a woman from Mexico who moves into a rundown boarding house. When she settles in, she begins to experience terrifying phenomena. With no escape, she soon finds herself stuck in the nightmare.
No One Gets Out Alive will be released on Netflix on September 29.