6 of the Scariest Found Footage Movies To Watch This Spooky Season
'Tis the season to watch all things spooky. Whether you're a fan of classic horror or you're looking for something new to keep you up at night, found footage movies have plenty to offer.
What makes found footage films so terrifying is that they toe the line between reality and fiction. Fill your October nights with some of the scariest found footage movies ever made.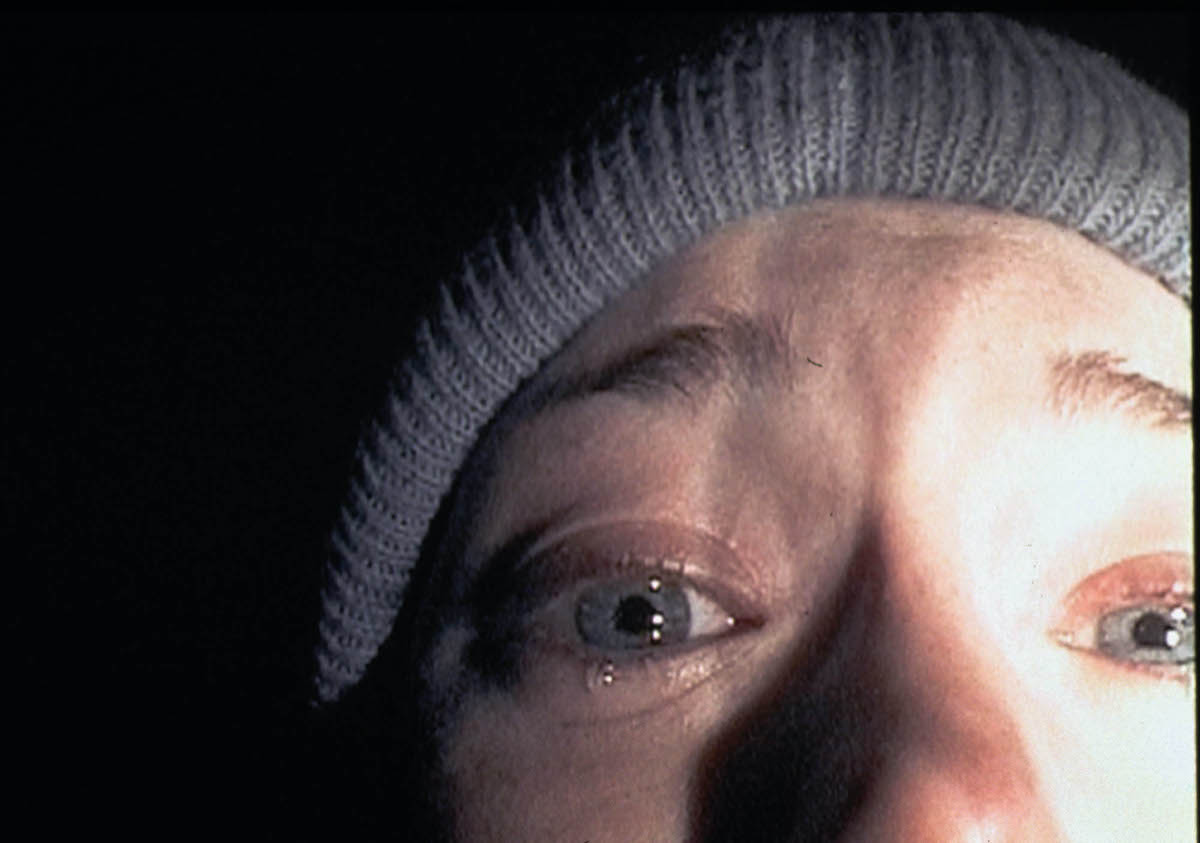 'Cannibal Holocaust'
Cannibal Holocaust is credited with being the first found footage film ever. The Ruggero Deodato movie was released in 1980 and quickly became one of the most renowned horror movies for all the wrong reasons. That's because the movie used some pretty unconventional tactics behind the scenes. Think killing live animals on set, inhumane work conditions, and brutal scenes involving rape and beheadings.
This film centers around four filmmakers who go missing after investigating an indigenous tribe. Deodato created the movie to serve as a commentary on human ignorance and Western media. To this day, some critics celebrate the film for its overarching theme, but most criticize it for the overuse of violence and gore.
'The Blair Witch Project'
You can't have a found footage roundup without the Blair Witch. Following the ill-fated Cannibal Holocaust, The Blair Witch Project is a quintessential found footage horror movie. Released in July 1999, the movie tells the story of three film students who travel to Maryland to shoot a documentary about the legendary Blair Witch.
Thanks to an incredible marketing campaign and the found footage style, most audiences believed the footage to be real when it first came out. The Blair Witch Project paved the way for the found footage sub-genre of horror.
'Paranormal Activity'
Paranormal Activity is another believable found footage flick that perfectly captures the fear of the home threat. Oren Peli's choice to shoot the thriller in a week using a home security system turned out to be one of his best, considering his minimal budget.
Katie Featherston and Micah Sloat allow the viewer to feel like a supernatural haunting could actually happen. What's worse is knowing we could catch said haunting on a system designed to protect us.
'The Houses That October Built'
The Houses That October Built follows a group of friends on the hunt for the scariest haunted houses in America. After visiting a few locations that claim to have the most terrifying haunts, the group find themselves in search of the Blue Skeleton — a secret group of horror fanatics rumored to use real body parts and torture methods to elicit scares.
Starring director Bobby Roe, producer Zack Andrews, Brandy Schaefer, Mikey Roe, and Jeff Larson, this found footage flick is sure to make your skin crawl.
'V/H/S'
V/H/S is an exciting series of work produced by ambitious American filmmakers and compiled into an anthology film. Brad Miska, the founder of the horror fan site Bloody Disgusting, came up with the concept for the film.
"We went to people that I have a relationship with via Bloody Disgusting — a group of trusted filmmakers who we thought would want to take part in this," Miska explained to IndieWire. "They pitched us their ideas, then came to us with treatments and scripts. It was like, 'If you like this, go do your thing.'"
RELATED: 'The Haunting of Bly Manor': Is the Lady in the Lake Real or a Metaphor?
In V/H/S, a group of friends set out to steal a mysterious videotape from a creepy home. Instead, they find are a series of tapes, each cassette revealing a horror worse than the last.  Audiences celebrated the movie for its unique found footage approach, so they followed up with a sequel — V/H/S 2. Same concept, different haunts.
'Grave Encounters'
Grave Encounters is the first movie from filmmakers the Vicious Brothers. This Canadian found footage flick follows the adventures of a paranormal reality television crew who lock themselves in Collingwood Psychiatric Hospital — a location rumored to be haunted by former patients' ghosts. For the sake of quality television, the charismatic host and his occult specialist, surveillance operator, cameraman, and fraudulent medium hunt for paranormal activity. What they find ultimately becomes the final episode of the series.
The New York Press called it "the scariest movie since The Ring" because of its skillful execution. If you're looking for a found footage thrill that dances with the reality of abuse in psychiatric treatment centers, Grave Encounters is a must see.