6 of Ree Drummond's Budget-Friendly Recipes That Won't Break the Bank
Ree Drummond's budget-friendly recipes include a Pioneer Woman take on a popular boxed dinner, repurposing applesauce, and using what's in the fridge to make breakfast.
The Pioneer Woman proves cooking doesn't have to be expensive. Ree Drummond's budget-friendly recipes utilize affordable ingredients. Best of all, the celebrity chef makes a variety of Pioneer Woman dishes from savory breakfasts to hearty dinners. 
1. Ree Drummond's Budget-Friendly recipes begin with applesauce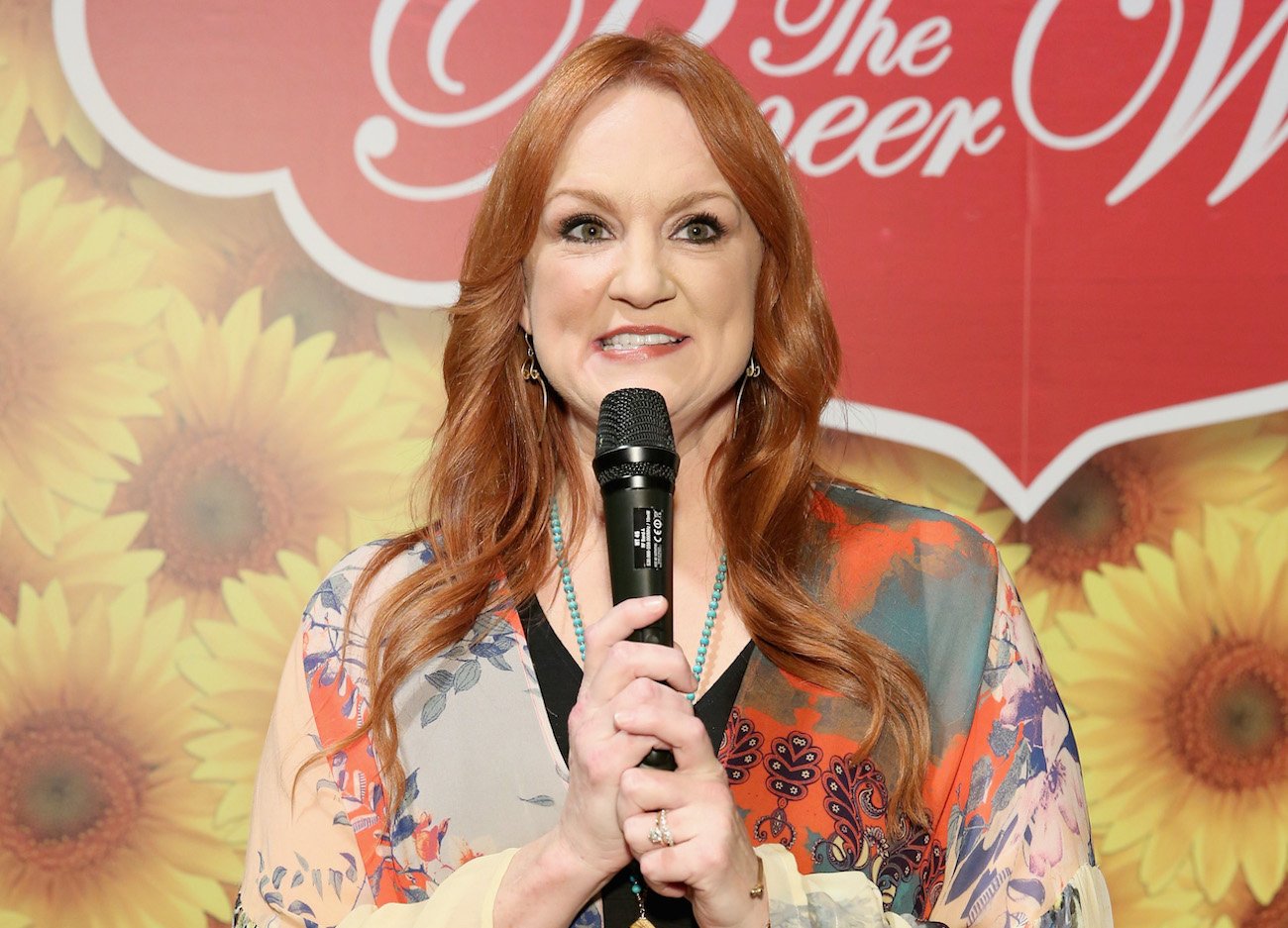 Drummond's Applesauce recipe is a key component in the "Best of Real Deals" episode of Food Network's The Pioneer Woman. Why? Because, not only is it a snack, the cookbook author's homemade applesauce is used in other recipes. 
Drummond likes to use a food processor to puree her five-ingredient applesauce until it's "velvety smooth." However, as she explained to viewers, another option is to "get a potato masher and just mash away."
2. Baked potatoes become a meal 
Drummond's budget-friendly recipes continue with Barbecue Chicken Baked Potatoes. The blogger-turned Food Network star makes baked potatoes a main course with the simple addition of chicken. 
The Super Easy cookbook author puts a family pack of boneless skinless chicken thighs in a pressure cooker for approximately 12 minutes. When the time is up she has chicken and barbecue sauce.
But, as noted in her recipe, the baked potatoes aren't ready in 12 minutes. Drummond still has to bake the potatoes for approximately an hour. When they're finished baking, she slices open the potatoes and fills them with chicken.

3. The Pioneer Woman makes her own version of a storebought noodle dish
"If there is one recipe I know will always be a hit it's this one," she said of her Beef Noodle Skillet. The Pioneer Woman recipe came about after a trip to the store with the Drummond children. 
"One time when the kids were all small, I said, 'let's go to the grocery store and you guys can pick whatever you want for me to make you for dinner,'" she recalled. 
"And you know what they picked? I'm not going to name any names. They picked the box that comes with the seasoning packet and a bag of noodles," she said. "You know what I'm talking about. You add it to ground beef. So I've been trying to make a good homemade version of the boxed mix ever since."
Drummond makes this a budget-friendly Pioneer Woman recipe by using ground beef, which she considers "one of the best proteins when it comes to budget-friendly cooking."
"If you have teenagers to cook for or a big family, you can buy packs of ground beef and it doesn't break the bank," she said.
4. Repurposing applesauce part 1
Remember the applesauce that kicked off the list of Drummond's budget-friendly recipes? It's back. This time the Food Network star uses it to make a batch of Healthy Breakfast Muffins. 
Hearty enough to grab and go, the muffins are filled with raisins, walnuts, bananas, and more. Best of all, it takes less than 15 minutes to prepare the batter.  
5. Repurposing applesauce part 2 
Here's yet another way to use applesauce, courtesy of the Pioneer Woman. Drummond uses it in her Applesauce Pancakes. 
Drummond mixes up the dry ingredients before using applesauce as the base for her wet ingredients. Later, when the pancakes are cooked, she tops them with a dollop of applesauce. 
6. Clearing out the fridge the Pioneer Woman way
Have vegetables in the fridge that aren't the freshest? Do what the Pioneer Woman does and put them in a frittata. 
Drummond's Crisper Crash Frittata uses up everything in her fridge that needs to be eaten. What she's left with is "the most beautiful frittata you have ever seen." 
Although the ingredient list is long — upwards of 25 — swaps are easy to make depending on what's available.