6 Self-Help Books That Can Help You Manifest The Life You Want and Set New Goals During Coronavirus Isolation
Want to use your time in coronavirus quarantine productively and creatively? These six self-help books can help you get a head start on the life you want, even during the COVID-19 outbreak.
The coronavirus pandemic has led to unsettling times for nearly everyone. You might be feeling lost or unsure of your future as you navigate social distancing, self-isolation, and the changing public health situation.
These six well-reviewed self-help books can help you make major changes in your life, mindset, career, and relationships, even during coronavirus quarantine.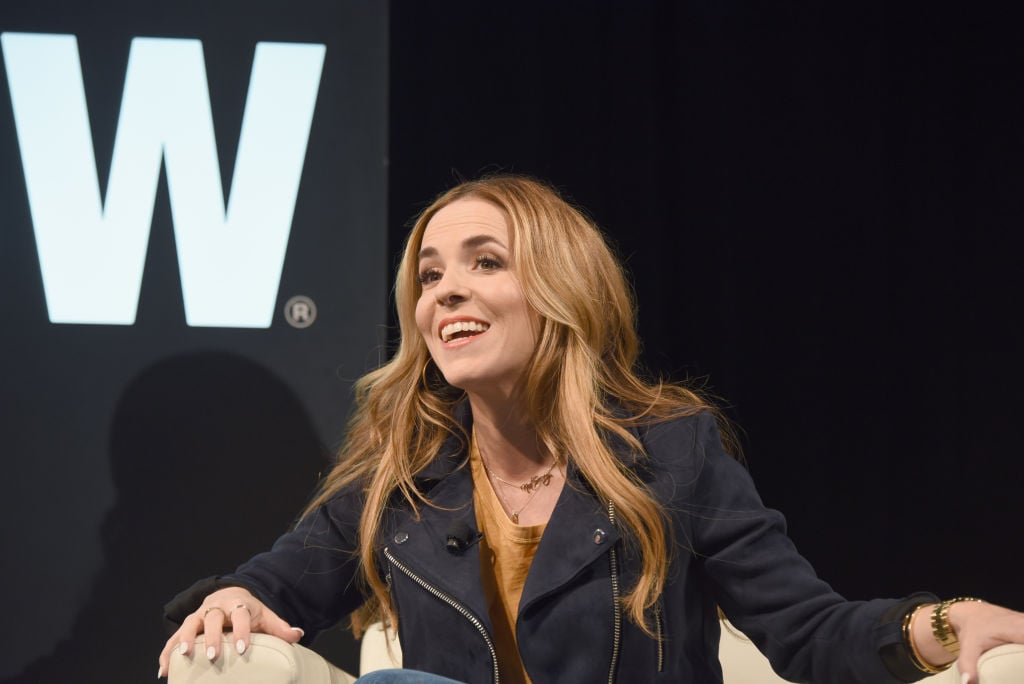 Change Your Schedule, Change Your Life: How to Harness the Power of Clock Genes to Lose Weight, Optimize Your Workout, and Finally Get a Good Night's Sleep, Suhas Kshirsagar with Michelle D. Seaton
During coronavirus isolation, it can be tempting to let your usual routines slip by and even forget what day it is. Instead, why not use this time to reset your schedule to one that really works for you?
This 30-day guide to resetting your internal clock draws from contemporary research on circadian rhythms, as well as Ayurvedic principles, to teach you how to listen to your body and reshape your relationship to time in a healthy way.
8 to Great: How to Take Charge of Your Life and Make Positive Changes Using an 8-Step Breakthrough Process, MK Mueller
Feeling like you're stuck in a rut? There might be no better time than self-isolation to make the changes you've always been thinking about. In 8 to Great, Mary Kay Mueller takes readers through eight simple yet profound steps to better habits and a more positive outlook on life. 8 to Great is used in some high school curriculum pieces, and it's no wonder—it's an accessible, breezy read.
The Last Law of Attraction Book You'll Ever Need To Read: The Missing Key To Finally Tapping Into The Universe And Manifesting Your Desires, Andrew Kap
If you're into The Secret or the Law of Attraction in general—or have just always been curious about it—this is a more irreverent, hands-on guide to the idea of manifesting the life you want. Whether you're skeptical about the Law of Attraction or want to get into it more deeply, Kap's straightforward, no-holds-barred style might encourage you to think a little more positively.
Girl, Wash Your Face: Stop Believing the Lies About Who You Are So You Can Become Who You Were Meant to Be, Rachel Hollis
The coronavirus outbreak is leading many people to struggle with self-loathing, career worries, and negative, repetitive thinking. If you're one of those people, you can find a path back to greater self-confidence and joy with Rachel Hollis' popular bestseller. In this inspiring, encouraging book, Hollis debunks a series of common myths that many people who struggle with self-love tend to believe.
The Life-Changing Manga of Tidying Up: A Magical Story, Marie Kondo, illustrated by Yuko Uramoto
There's no better time to Marie Kondo your home—and your life—than when you're stuck at home anyway (and possibly working in a home office for the first time ever) during the COVID-19 pandemic. This graphic novel tells the story of Kondo's iconic philosophy on decluttering your space, mind, and heart. Whimsical illustrations from Yuko Uramoto make for an even more enjoyable and absorbing read.
Deep Creativity: Seven Ways to Spark Your Creative Spirit, Deborah Anne Quibell, Jennifer Leigh Selig, Dennis Patrick Slattery
These unsettling times might offer you a unique opportunity to get back into your creative flow. Penned collaboratively by three creativity and productivity experts from very different backgrounds, this text offers artists (yes, that includes you!) seven different pathways they can use to tap into their artistic juices again…or even for the first time.
Get ready to settle down and create, because the book is an active exploration, complete with hands-on practices, exercises, affirmations, and meditations you can adopt right now.