6 Serial Killer Movies to Watch on Amazon Prime and Netflix Right Now
In search of serial killer movies? Look no further. Check out our list below of movies — and one documentary — about serial killers that are available to stream on Netflix or Amazon Prime Video right now. Warning: sleep may be hard to come by after watching any one of these.

1. 'Monster' 
Included with an Amazon Prime Video subscription, 2003's Monster is based on the true story of the serial killer, Aileen Wuornos, a woman who began killing johns when she worked as a prostitute.
Charlize Theron portrayed Wuornos in the film and looked almost unrecognizable thanks to prosthetics. Theron's performance earned her an Academy Award for Best Actress in 2004. In reality, Wuornos shot and killed seven men in 1989 and 1990 and later confessed to the crimes. 

2. 'Aileen: Life and Death of a Serial Killer'
For those who want to learn more about Wuornos after watching Monster, check out the one documentary on our list, Aileen: Life and Death of a Serial Killer, that includes footage from Wuornos's trial and her final interview prior to her execution in 2002. The documentary is available to stream on Amazon Prime Video with an IMDb TV subscription.

3. 'Zodiac'
Based on the real-life serial killer who terrorized the city of San Francisco in the 1960s and 1970s, David Fincher's Zodiac (2007) follows Jake Gyllenhaal, Robert Downey Jr., and Mark Ruffalo as their characters become obsessed with catching the serial killer who left clues for law enforcement and newspapers about their next victims.

Watch Zodiac on Netflix. What makes this movie even more chilling is the fact that the real-life Zodiac has never been found. Fincher's suggests in his film Arthur Leigh Allen as a suspect, then hints he wasn't actually responsible for the killings of at least five people, maybe even 37.

4. 'American Psycho'
American Psycho is ready and waiting to keep viewers up at night. Available to stream on Netflix, the 2000 film starring Christian Bale based on the novel by Bret Easton Ellis, tells the story of Patrick Bateman, a good-looking, successful man in his twenties who is a serial killer by night.
What makes the story unsettling is the fact that Bale's character, who is based on real-life serial killer Ted Bundy, proved to be a very charismatic and charming individual. 

5. 'Extremely Wicked, Shockingly Evil and Vile'
Another movie to watch on Netflix is an original movie from the streaming service, Extremely Wicked, Shockingly Evil and Vile, where Zac Efron portrays serial killer Ted Bundy.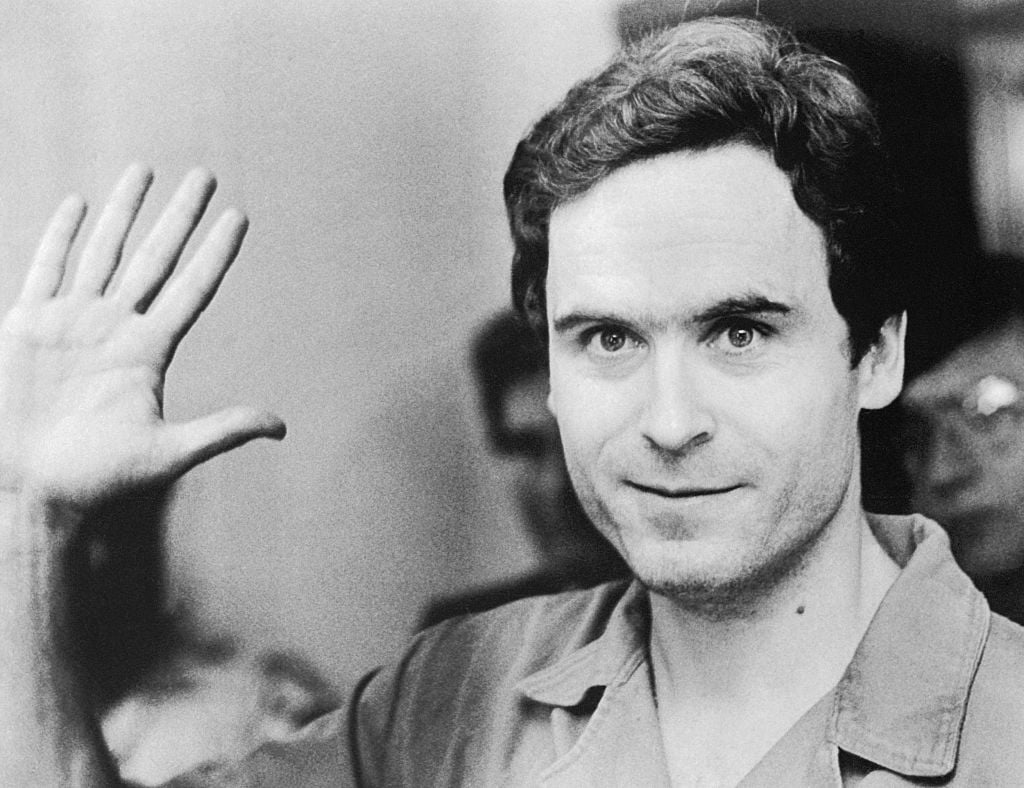 Told from the perspective of Bundy's girlfriend, Elizabeth Kloepfer(Lily Collins), the 2019 movie shows how difficult it was for her to believe what Bundy had done because he came off as such a nice guy. 
Watch the trailer for the movie below:

6. 'The Texas Chainsaw Massacre'
While The Texas Chainsaw Massacre has become a franchise since the original debuted in 1974, the original remains a classic and is available to stream on Netflix. While this is an obvious choice to watch in the month of October, scary movie aficionados may watch this movie over and over any time they want a little — or a lot — of suspense in their lives.