'60 Minutes': How Long Has Anderson Cooper Been on the Show?
When viewers first saw Anderson Cooper on 60 Minutes in 2007, many of them were surprised. Wait a minute, they thought. If Anderson Cooper works for CNN, how can he also work for 60 Minutes on CBS? Aren't they competitors?
Yes and no. 60 Minutes correspondents and hosts obviously often do come from CBS. But the two aren't direct competitors. While CNN pioneered the 24-hour news cycle, CBS still specializes in its morning and evening news shows and its news magazine programs which also includes 48 Hours. 
How did Anderson Cooper become famous?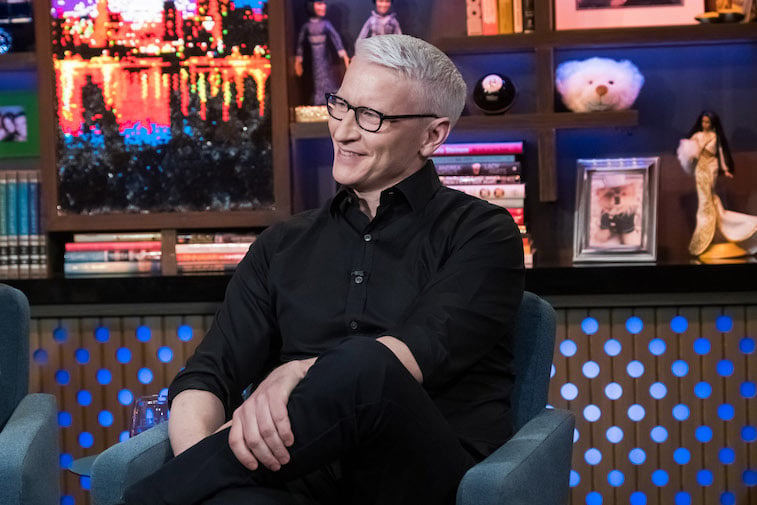 In a way, Anderson Cooper was born famous because he came from a famous family. His mother was Gloria Vanderbilt, the famous heiress and fashion designer, while his father was Wyatt Emory Cooper, an author and screenwriter whose IMDb credits include The Chapman Report, with the cast including Shelley Winters and Jane Fonda and the director being the legendary George Cukor.
According to Wikipedia, Anderson Cooper was even photographed as a baby by famed photographer Diane Arbus for Harper's Bazaar. 
While Cooper went to college, he got an early education in the ways of government by interning with the CIA. But he called himself "a news junkie since I was in utero," and he began working in journalism through Channel One, a news agency specializing in shows that are broadcast in junior high and high schools. He joined ABC as a correspondent in 1995, then he became the host of the reality show The Mole. 
After 9/11, he decided to concentrate on news, and he joined CNN in 2001. His star particularly arose during the coverage of Hurricane Katrina when it devastated New Orleans and Cooper took several politicians to task for their slow response to the disaster.
Anderson takes up '60 Minutes'
Anderson is one of the correspondents of the show as opposed to one of the hosts. A host appears on every episode and introduces the segments. A correspondent heads up those segments but may not appear on every single episode.
CBS and CNN worked out what amounts to a sharing arrangement where Cooper remains a full-time employee with CNN while contributing occasionally to the CBS show.
According to the Hollywood Reporter, Cooper signed a new multi-year deal in 2016 that includes a carve-out for 60 Minutes, but the deal precluded his becoming a permanent co-host of Live with Kelly Ripa. 
When he first joined 60 Minutes, Anderson said, "I grew up watching the broadcast and, like many Americans, still try to make sure I'm home Sunday nights at 7 so I can see it. I'm truly honored to be part of 60 Minutes and look forward to working with Jeff Fager and all the other remarkable talents at CBS News. I can't wait to get started."
What segments has Cooper done on '60 Minutes?'
Cooper's work ranges from hard news to fun features. According to his CBS bio, he won Emmys for his profile of jazz musician Joey Alexander, and for his story about inmates in an African prison who won a Grammy. Cooper has won a total of four Emmys, the earliest coming in 1997 for his coverage of the funeral of Princess Diana.
Other prominent 60 Minutes segments include His interview with a former Navy SEAL who took part in a disastrous Afghanistan battle that turned into  of the worst days in the history of the SEALS, and a segment on the use of rape as a weapon in Congo Cooper also got the first television interview with Abu Ghraib whistleblower Joe Darby.
Cooper was even made up as one of Game of Thrones' White Walkers while reporting on that series' final season.