'60 Minutes': Katie Couric Was 'Lazy and Disengaged' According to Show's Former Producer
Katie Couric made a name for herself as an anchor on the Today show before jumping over to CBS and 60 Minutes.
She stayed on the popular morning show for 15 years, and during her tenure there interviewed the likes of O.J. Simpson, George W. Bush, and a host of politicians, athletes, and celebrities. Couric grew a large fan base at Today, and at one point she was deemed "America's Sweetheart."
After her departure from the NBC team, she moved on to CBS to lead a news program and later became part of 60 Minutes. But Couric's presence on the network did not impress one former producer, and among other things, he described her as "lazy."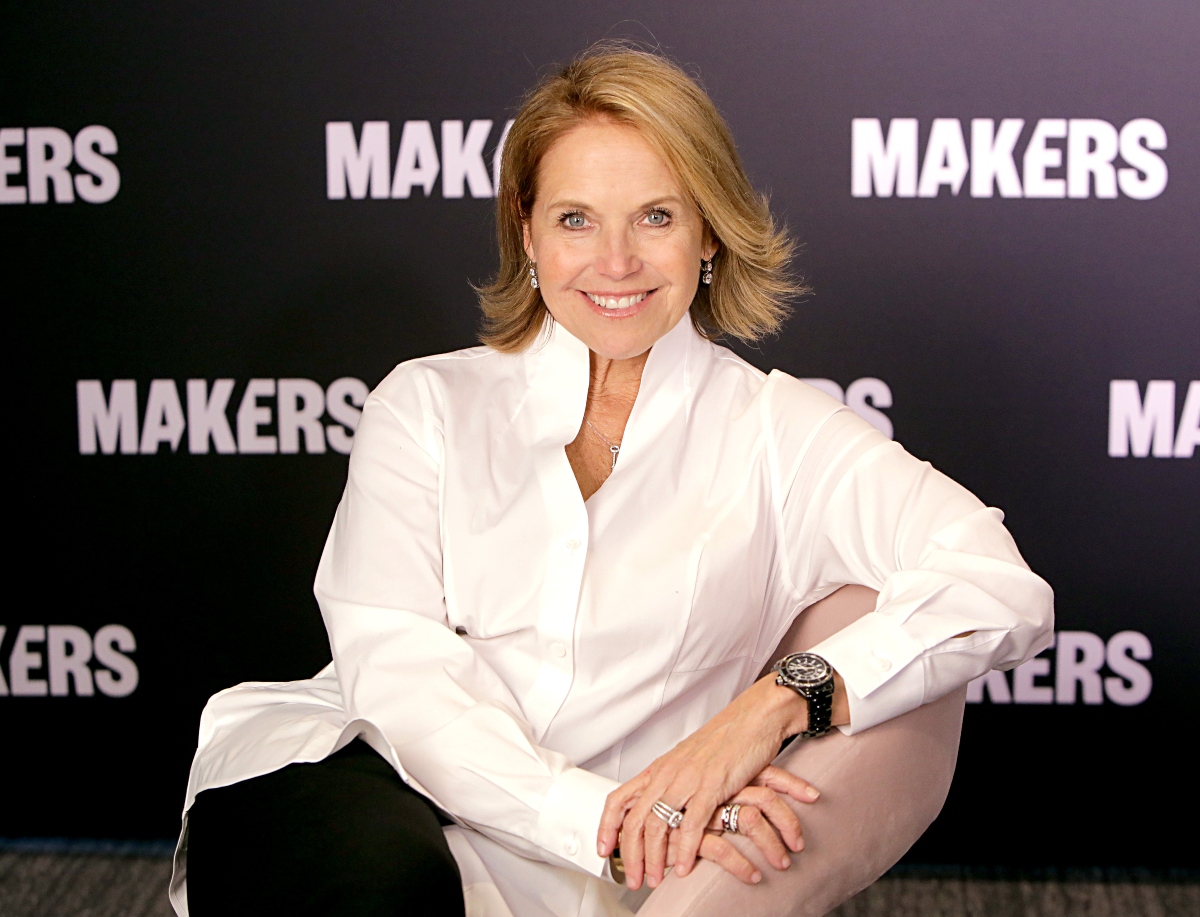 Katie Couric joined '60 Minutes' in 2006
Katie Couric found her groove as a Today correspondent and once she teamed up with Matt Lauer, the duo helped NBC's morning news ratings to skyrocket. When CBS swooped in with an offer to poach the popular anchor, she signed on for a jaw-dropping $15 million salary.
In 2006, Couric became the first woman solo anchor for CBS Evening News where she took over for Bob Schieffer, Dan Rather's interim successor. Along with that gig came the responsibility to contribute to 60 Minutes as part of her contract. CBS hoped Couric's success at NBC could be duplicated.
Halfway through her five-year deal, rumors started to swirl about Couric's future at the network due to low viewership. She stuck with CBS until 2011, but it wasn't without controversy.
Former '60 Minutes' producer Ira Rosen outlined issues with Couric
Ira Rosen, a journalist who's worked in television since the 1980s, was a veteran producer on 60 Minutes when Couric came aboard. He respected her work ethic and philanthropic efforts, but there were some problems on the show.
In his memoir, Ticking Close: Behind the Scenes at 60 Minutes, he discussed his experience working with her during Hillary Clinton's 2008 campaign.
They had to travel to Virginia for two interviews, with Couric set to do the main one while Clinton was on the trail. Rosen and executive producer Jeff Fager worked together on a series of questions for Couric to ask the then-presidential candidate. But per Rosen, Couric had her own agenda.
"Instead, she wanted the interview to be softer, to get Clinton to laugh and smile," Rose wrote. "This was a clear diss at Fager, as they didn't like each other." Rosen recalled how Couric ignored the more serious questions.
As Clinton answered Couric's question about stamina with a response about tea, vitamins, and washing your hands, Rosen stated the entire interview "went downhill from there." He said it turned into a puff piece and his colleague Fager "stewed" and pressed for harder questions.
And Rosen could only think to himself, "For this, they are paying Katie $15 million a year?" He also claims Couric had a habit of playing the blame game and denying it when confronted.
Rosen calls Katie Couric 'lazy'
Rosen recalled putting together the Clinton segment for 60 Minutes without Couric's assistance. He did edited two versions, as Fager requested the final to include more probing questions and "less of Couric smiling and trying to act cute."
Once he screened it for the team, Rosen said Couric preferred the first version while Fager wanted to go with the second, with one minor aspect changed. She blamed Rosen for that part and the room fell silent. After someone cracked a joke to break the tension, according to Rosen, everyone laughed but her.
He added that Couric's head butting with Fager was a factor in her departure from 60 Minutes. "Couric never figured 60 Minutes out," he wrote.
Rosen noted one of her former NBC colleagues criticized Couric's experience at CBS in a New York Times article by saying she "never learned the secret handshake." But he disagreed with that assessment.
"The truth was that she was lazy and disengaged, and thought she was smarter than all of us who worked on the show. She wasn't," Rosen wrote.
As for Couric, she once said that working at CBS was challenging because it wasn't as relaxed as morning news. She said she had to tone down her personality.