7 Best Hanukkah-Themed TV Episodes to Watch in 2020
By now, Christmas all but dominates everything on TV. If it's not Christmas movies or Christmas specials, it's Christmas-themed episodes of regular series. Yuletide is inescapable. 
For many people, that's fine, but with the TV beginning to look a lot like Christmas all the time, those of the Jewish faith often feel left out. Their December holiday, Hanukkah, tends to get lost in all those boughs of holly.  Still, if one knows where to look, Hanukkah shows can be found, even if Christmas is also in the same episode. 
Hanukkah-themed episodes of TV series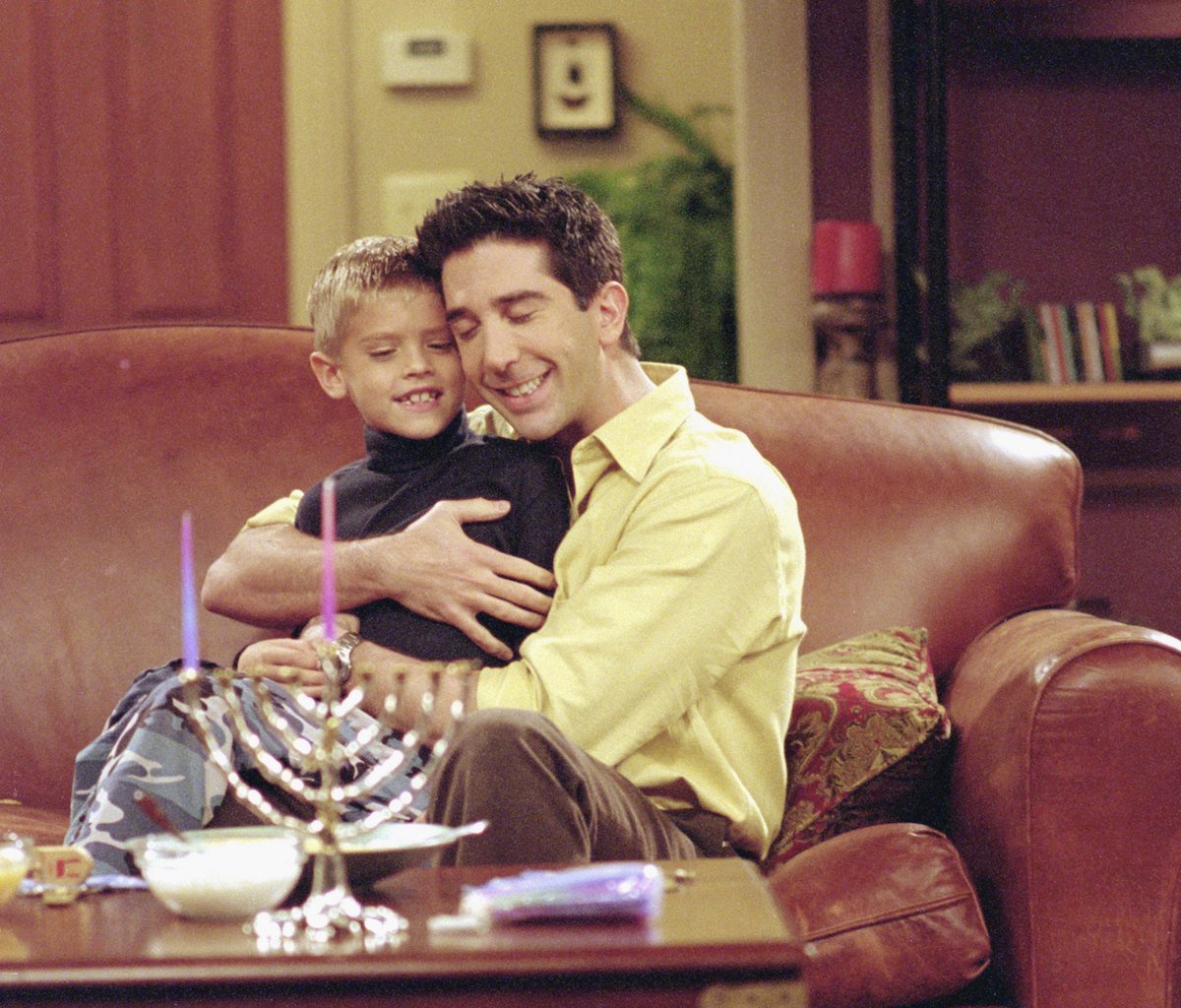 "The One with the Holiday Armadillo" – This  Friends entry appears on lists by Vogue, Elite Daily and Decider. If armadillos are thought of at all, they're usually not considered very festive, but they make a singularly goofy appearance in this season 7 episode.  Like many Hanukkah episodes, this one includes elements of Christmas too. The episode gets going when Ross tells his son Ben about Hanukkah, having failed to find a Santa costume, so Ross dresses as a "holiday armadillo" instead. Whatever gets the point across. It's on HBO Max. 
"The Best Christmasakkuah Ever" –The OC hasn't lingered much in the national consciousness since its heyday in the early aughts when it brought names Mischa Barton and Rachel Bilson to national attention. It did leave one lasting footprint on the holidays in the form of a made-up holiday along the lines of Festivus et al with  "Chrismukkah," recognizing the fact that a number of people celebrate both holidays. This is the episode where Seth has to  choose between Summer and Anna, and Marissa meets Oliver Trask. It can be found on Hulu.
'Saturday Night Live' observes Hanukkah
"The Hanukkah Song" – There is a perception that those of the Jewish faith shun anything Christmas related. However, many of our best-known Christmas songs, including "It's the Most Wonderful Time of the Year," "Rudolph the Red-Nosed Reindeer" and "White Christmas," were written by Jews. Actual Hanukkah songs tend to be few and far between because songwriters know where the money is. Adam Sandler provided a notable exception with his tongue-in-cheek "Hanukkah Song," which in some circles gets played as often as "Jingle Bells" this time of year. It's on Hulu and in many different versions on YouTube. 
"The Night Hanukkah Harry Saved Christmas" – Sandler's Hanukkah song is not the only time SNL has explored the eight-night holiday. In fact, there was a 1989  sketch that predated Sandler's time on the show. Santa Claus (played by the late Phil Hartman) gets a stomach virus on Christmas Eve, so he asks Harry (Jon Lovitz) to fill in so that the  "gentile boys and girls" have their presents. With the aid of Shlomo, Moishe, and Herschel (dash away, all). Harry visits two children who are chagrined when Santa's Jewish counterpart only has socks, pants, and dreidels. This one can be found at NBC.com. 
Animated Hanukkah shows 
There's no shortage of animated holiday shows out there, from chestnuts like "A Charlie Brown Christmas" to newer entries like Klaus on Netflix. When it comes to animated Hanukkah fare, Sandler provided one of the few examples, the poorly reviewed Eight Crazy Nights. However, there are other animated Hanukkah specials out there, some of them sweet, and some of them pungent. 
Rugrats had a holiday special in season 4, with the episode featuring Grandma Minka reading the story of the holiday to the babies, who interpret the holiday in their inimitable fashion, with Tommy playing Judah. Grandpa Boris also faces his childhood rival, whom the babies think is the  "meanie of Hanukkah." It's on Hulu. 
For some people, the holidays are too saccharine, and one show that rarely gets accused of being saccharine is South Park, which has been gleefully affronting good taste for more than 20 years now. One of their most famous episodes goes all the way back to season 1. The title says it all: "Mr. Hankey, the Christmas Poo." Enough said, but the episode also features Kyle's lament, "The Lonely Jew on Christmas." It won't be to every taste, but at least there's solidarity.  It's on HBO Max.