7 Celebrities Whose Personal YouTube Vlogs Will Entertain You
Social media has become a medium to turn everyday people into celebrities and in some cases, has demonstrated how celebrities are as regular and down-to-earth as everyday people. For fans, it's become easier to connect with their favorite famous figures with the tap of an app, learning about their personal lives, projects, and community work. While Twitter and Instagram are two of the most popular methods of choice by celebs, YouTube has also become a place where some have legit vlogs set up. And they post regularly.
Here's a list of seven famous folks whose YouTube channels are entertaining, hilarious, helpful, warm, interesting, or all the above.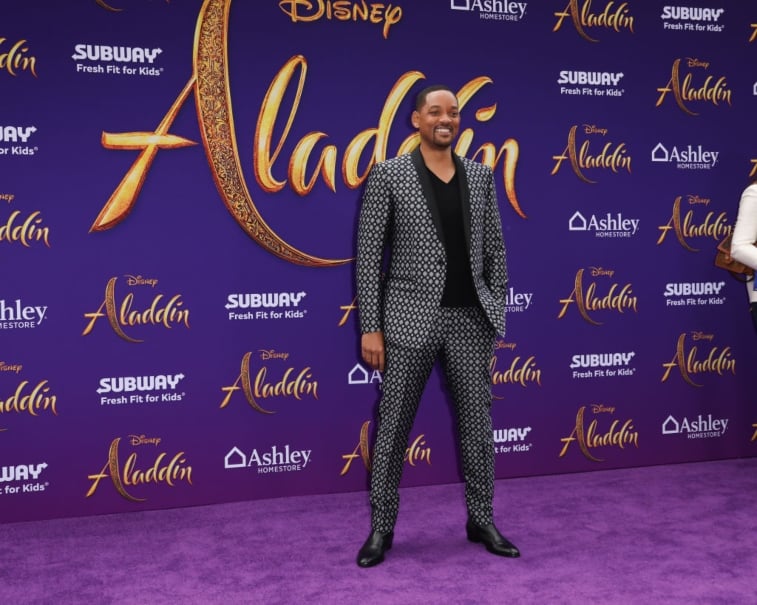 Will Smith
Well-crafted and edited, Will Smith's YouTube vlog captures family moments, daredevil-ish exploits, vacations, and behind the scenes footage from productions like the upcoming Bad Boys movie. Videos are typically no longer than ten minutes, but you get to see the A-lister, his wife, Jada, and his kids in a different light. Check out the channel which is aptly named "Will Smith."
Jack Black
Did you know Jack Black even had his own YouTube channel? Called "JablinskiGames," you can catch the comedian doing things like gaming, rapping, and going on adventures with his friends from Tenacious D. Along with Taylor Stephens, his son Sammy helps shoot the videos (and sometimes appears in them).
Not only does Black take on the bottle cap challenge in one episode, but also gets an epic revenge on PewdiePie in Minecraft. Click at your own leisure and you'll also be treated to a happenstance meeting with fellow rocker, Jack White.
Jenna Dewan
The actress and dancer started her own channel—using her name—and its focus is lifestyle, beauty, food, and parenting. Sometimes, fans get to chat with Dewan via livestream. For those who weren't aware, she's danced professionally with the likes of Janet Jackson and still hits the dance floor to share routines. Dewan shares everything from makeup tutorials to recipes and her love for animals.
Tia Mowry
The actress and twin sister of Tamera Mowry-Housley (who also has a YT vlog) runs "Tia Mowry's Quick Fix," which is dedicated to lifestyle topics like parenting, health, cooking, and beauty. But she also shares an inside look at her family life with her hubby, fellow actor Cory Hardrict, their two children, and matching pajamas.
The Rock
A favorite in and out of Hollywood, Dwayne "The Rock" Johnson doesn't just post on Instagram. He regularly shares YouTube vids of his fitness routines, work travels around the world for movies, interactions with fans, and clips from his Whatever It Takes series. Lately, The Rock's channel has been posting new content a couple times a month on YouTube, so if you're a fan, subscribe.
Shay Mitchell
Before she announced her pregnancy news, the former Pretty Little Liars and You star was already busy vlogging about her travels (called Shaycations), sharing makeup and cooking tutorials, and doing Q & A sessions with fans.
Now, you can watch Mitchell's YouTube Original series, Almost Ready, which chronicles her pregnancy and baby preparations with boyfriend, Matte Babel. She's been vlogging for at least three years, so there is plenty to sift through if you want to see the world, get into some DIY projects, or feel like you're chilling with her and her friends.
Jason Momoa
Full of family fun, on-set footage, and travels around the globe, Momoa's personal videos on his namesake YouTube channel invite you to learn more about his work, activism, athleticism, and the people he loves. You'll get to see a few clips with his wife, Lisa Bonet, his children, and his friends. Who knew he and Ian Somerhalder were buds?
Depending on your interests, you can find some of your favorite actors, chefs, or comedians on YouTube sharing their own brand of self-made videos. Gordon Ramsay, Kevin Hart, and others all have something going on the platform, so scroll through when you have the time to spare.