'7 Little Johnstons': Does Amber Johnston Have Skin Cancer?
TLC's 7 Little Johnstons has been on our screens for 10 seasons, and it has amassed many followers. During one of the episodes, Amber Johnston experienced a skin cancer scare. The news devastated her, and some fans have been wondering whether it is true, considering the moles she has on her face. Keep reading to learn more.
Meet the 'real-life 7 dwarves'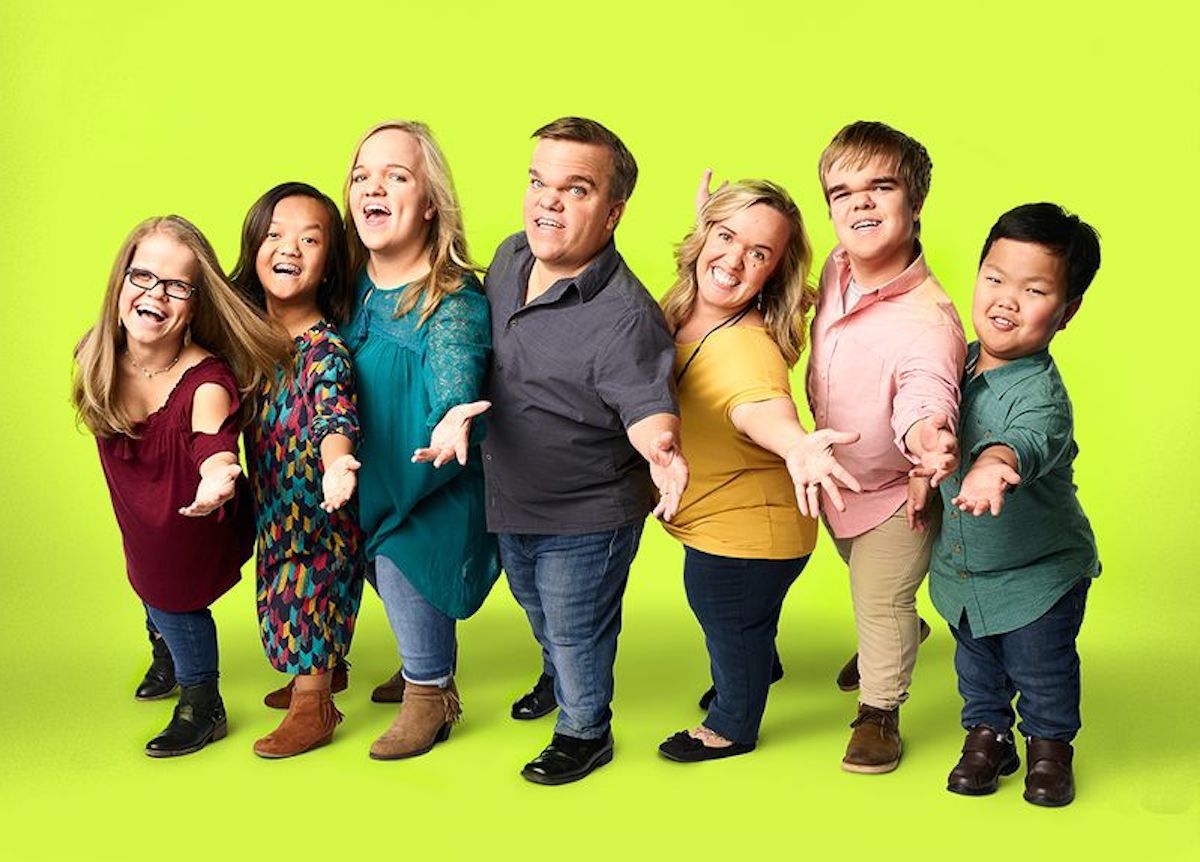 The reality series follows the lives of the Johnston family― a family of seven from Georgia, who share a genetic disorder called achondroplasia dwarfism. Trent and Amber Johnston are the parents of five children. Their biological children are Jonah and Elizabeth, and they are the eldest of the five. Anna, Alex, and Emma were adopted from different countries.
The "real-life seven dwarfs," as they often refer to themselves, have managed to charm fans from the first season.
Does Amber Johnston have skin cancer?
Speaking to the camera in one of The 7 Little Johnstons episodes, Amber said that she was at a higher risk of getting skin cancer. This was after undergoing a series of tests on the moles on her back. However, the doctors told her that the moles were "not full-blown melanoma" but also "not benign," according to Reality Tidbit. The spot has since been removed, and she seems to be in the clear.
In one sneak peek of a new episode with Pop Culture, Trent asked about an unscheduled appointment with a dermatologist. The doctor had requested Amber to go back for a skin check-up after a biopsy of the "late cells," which led him to believe that a second spot could be problematic. Trent then told Amber that she should have it removed because it kept changing, which bothered him a lot.
While speaking to the camera, Amber explained that skin cancer doesn't go away quickly or get better. She admitted to knowing she was at a higher risk of getting cancer.
In February 2021, Amber took to Instagram with the the caption, "My #skincancerisrealcancer," which seemed to confirm a diagnosis, although she didn't officially confirm it. Hopefully, season 10 of 7 Little Johnstons offers more clarity on Amber Johnston's skin cancer status.
The Johnstons have had multiple health issues related to their dwarfism
The skin cancer scare is not surprising, considering the Johnstons family is no stranger to health issues. The youngest of them, Alex Johnston was diagnosed with central sleep apnea in 2017.
In one episode, the doctor told the family that the condition was likely caused by brain stem compression, but that wasn't the first health issue the boy had. Six months before the diagnosis, Alex underwent surgery to remove tonsils and adenoids as part of his health problem. 
Before the surgery, Amber shared that she would lay down her life for her son like any loving mother would. Even though they were aware that the surgery was necessary, they worried something would go wrong. According to a report by The List, Alex has been through so much, from a difficult adoption, terrifying brain surgery, and more medical scares. It's no wonder his mother was worried about him.
Amber has also had a series of surgeries on her back and spine over the years. She explained that surgery is part of little people's problems. After several weight-loss posts, some fans were asking whether she had bariatric surgery. However, she debunked the rumors and shared that she has been on a diet and exercise plan.
It seems Amber is taking control of her health and fans are definitely here for it, cheering her on.