'7 Little Johnstons': What Is Elizabeth Johnston's Height — and How Tall Is the Rest of the Family?
TLC is known for bringing light to reality television shows that people enjoy. From Sister Wives to 90 Day Fiancé and My 600-lb Life, if you like to see it real, TLC is the place to tune in. One show that many viewers enjoy is the 7 Little Johnstons. It kicked off its tenth season in November 2021, with its sixth consecutive year of filming. As more people tune in, curiosity is growing about the family who live with achondroplasia dwarfism. With that in mind, one question is being asked the most: What is Elizabeth Johnston's height, exactly? Keep reading to learn more about how tall she and the rest of her family members are.
Who are the Johnstons?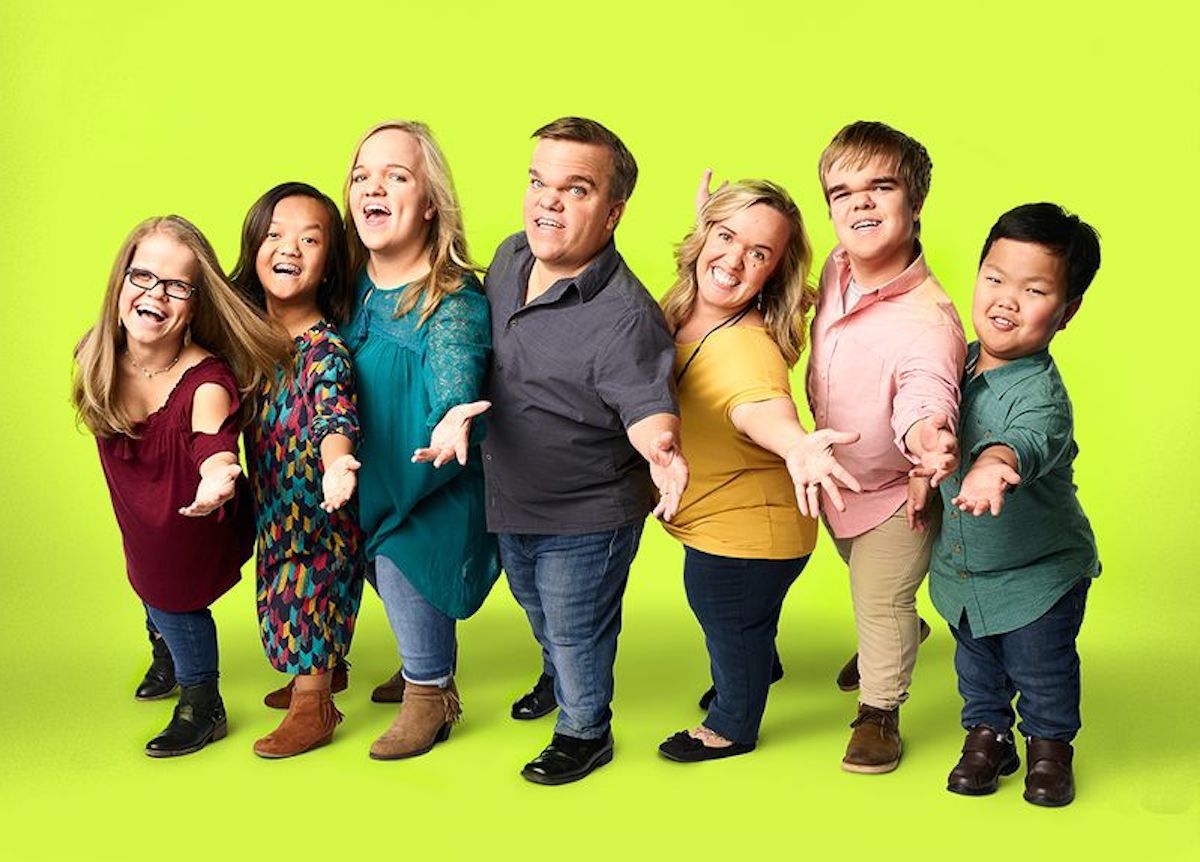 The Johnstons are a family of seven. The family includes parents, Amber and Trent, along with their five children: Jonah, Anna, Elizabeth, Alex, and Emma. Elizabeth and Jonah are their biological kids, and Anna, Alex, and Emma were adopted from Russia, Korea, and China respectively.
They live in the relatively small Forsyth, Ga., a suburb of the Macon Metropolitan Statistical Area. Their home sits on 10 acres and has a swimming pool. In short, they sound like any other family.
However, they are different since they are the world's largest known family of dwarfs. They all share a common bond by having a genetic disorder known as achondroplasia dwarfism, which means their limbs are shorter than those of a person of average height.
What is Elizabeth Johnston's height — and how tall is the rest of the Johnston family?
With achondroplasia, the average height for an adult will be between 3.5 feet and 4.6 feet tall. It is a common form of skeletal dysplasia and occurs at a rate of around one in every 40,000 births. This is partially what makes the Johnstons so unique. They have two biological children that have the same genetic trait, which is only seen in one out of five "hereditary" cases.
Though not much is known about the family's extended family tree, there are some indications that Trent's parents were similar in height to him. In Amber's family, she was the only one affected by achondroplasia.
Though it is unknown how tall Alex and Emma are, the heights of others in the family — including Elizabeth Johnston — are around 4 feet. Trent is the tallest at 4 feet, 3 inches.
And their nice little home had to be renovated to be usable by the family. According to Reality Titbit, the family could only live on the bottom floor when they moved into their 6,000 square-foot home in 2018.
What lies ahead for the Johnstons?
One of the great things about this show is that these "little people" deal with life's bigger issues, many of the same ones that everyone else must deal with in their own family. This was evident in season 9 because there were many new changes for the family of seven. For instance, in July 2021, fans were able to see the home that Elizabeth was moving into. It is a much smaller home than her parents have.
It has also been revealed that Jonah recently bought a home for himself, and it seems that Anna has also left the nest, leaving only Alex and Emma at home.
However, as season 10 teasers began to roll out in early November, Trent was asking Amber if she wanted to adopt another child. Season 10 aired on Nov. 16, 2021. The rumor mill is turning and many want to know if another child may be joining the family soon. Unfortunately, there is nothing set in stone at this time, but it does frustrate some fans since this revelation comes on the tail end of Trent's decision to leave his job this past August to become a car salesman, after telling Jonah that it wasn't a good way to earn a living.
Who knows what will happen in the future for the 7 Little Johnstons? It looks like fans will have to tune in on Tuesdays at 9 p.m. EST on TLC to find out.
RELATED: How Tall Are Meghan Markle, Kate Middleton, and the Rest of the Royal Family?