'7 Little Johnstons': Meet Elizabeth Johnston's Boyfriend Brice
You can find just about anything on TV nowadays, but not much can compare to TLC's genuine, loving, and wholesome series 7 Little Johnstons. While many tend to compare it to Our Little Family and My Little Life, Amber and Trent Johnston and their five kids like to think of themselves as much more authentic and representative of the average American family, along with the struggles that come with it — and recently, the loss of love and romance that blossomed after it. We're talking about 7 Little Johnstons star Elizabeth Johnston and her new boyfriend Brice Bolden, following the heartbreaking separation with her long-time best friend, James Burdette. Fortunately, she seems to have recovered better than ever.
'7 Little Johnstons' has been a TLC staple since 2015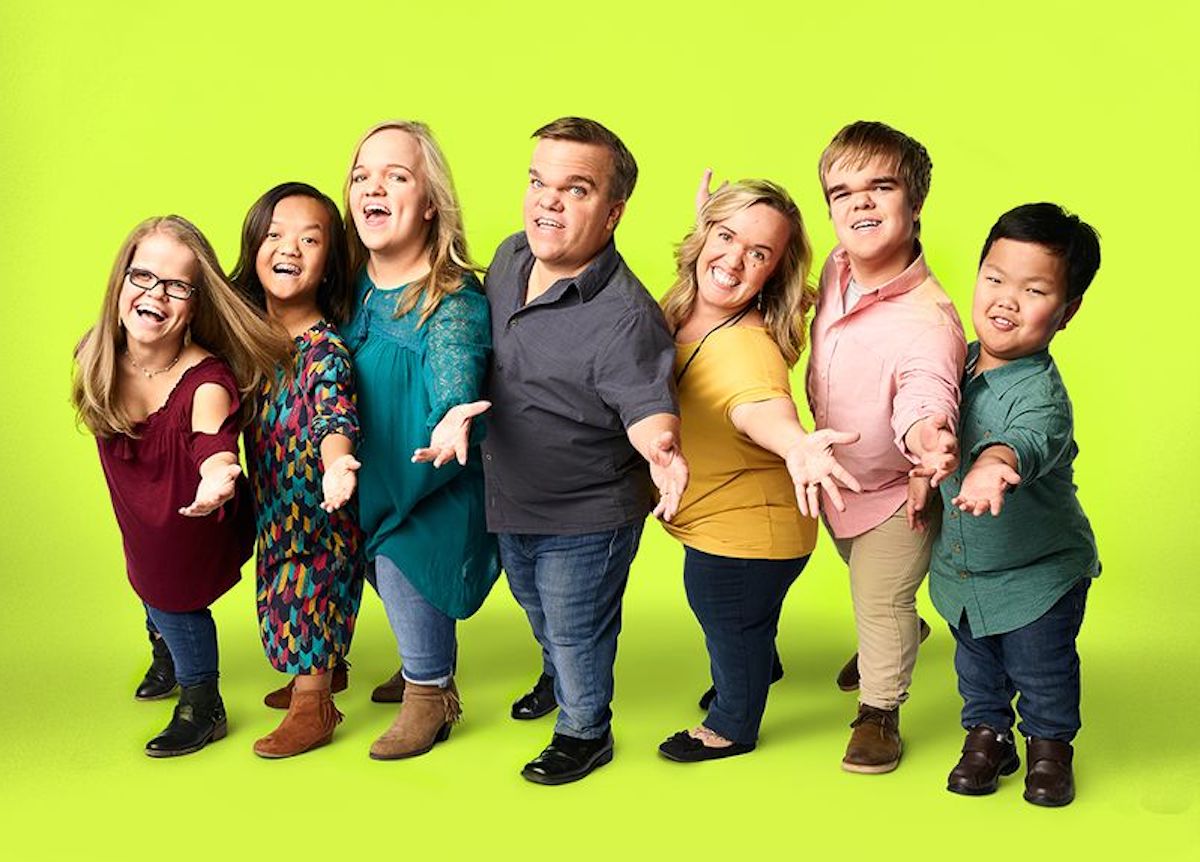 Making its TLC debut in early 2015, 7 Little Johnstons introduced a family of seven that lives with achondroplasia dwarfism — a genetic condition that affects their size. Condition aside, the reality TV show brings to light the same challenges and laughs that many average American families experience and get through it together.
There's the mom and dad of five — Trent and Amber — who are more than reality TV stars. Trent works as a grounds supervisor for a local college, putting all of his DIY, handyman skills to use. On the other hand, Amber is an experienced realtor and teacher in their hometown area of Forsyth, Ga.
As for the kids, they have grown into young adults since their first TV premiere.
The eldest Johnston kid, Jonah, is now 21 years old, dating long-distance, and considering his options outside his childhood home. In second comes Anna, who was adopted from Russia when she was just four years old. She's also 21 and goes to college at the North Georgia Technical College in Clarkesville, Ga.
Elizabeth recently turned 19 and has a lot going on in her life, including a new boyfriend. Then there are the youngest siblings, Emma and Alex, who are both 15 and in high school.
Elizabeth Johnston has a new boyfriend, Brice
2021's new season of 7 Little Johnstons is showcasing many changes for the Johnston family, but it's Elizabeth who's bringing around her boyfriend of a little more than a year, among other exciting new things. Of course, her friends were quick to learn more about the new beau and his intentions.
In one episode, Brice was drilled about everything — from his intentions with Elizabeth, to their relationship, to how many kids he wants. From the whole interaction, we learned that Brice is not a daredevil, he's about 5 feet, 9 inches tall, and he is dating to marry but doesn't want it to go that far until he's done with school.
As for kids in the future, Brice said, "It was up to her," and Elizabeth settled on two boys — "I don't want a girl because I know it's going to be exactly like me."
We also learned from his Instagram that he loves Georgia, hunting, fishing, and 'E' (presumably Elizabeth!).
Elizabeth's relationship with Brice follows her breakup with James
Elizabeth's relationship with Brice comes after a split that was said to have broken Elizabeth down. First introduced as Elizabeth's best friend in the series premiere, James was the kind and sweet guy beside her for nearly two years before they made it romantically official (she wasn't allowed to date until she was 16). The two young teenagers only made it about four months before it was announced in the series that he had broken up with Elizabeth.
The details of the split were unclear, but Monster and Critics reported that her parents talked about how they had to take Elizabeth's phone following the breakup so that things could calm down. It wasn't that she did anything wrong; it was just that each time there was or wasn't communication, things escalated.
As for what the future holds for Elizabeth Johnston, she may have a new beau on her arm, but she's giving most of her attention to college classes and nursing rotations. Marriage and kids can wait until afterward.
RELATED: '7 Little Johnstons': How Old Are the Johnston Kids?