'7 Little Johnstons' What Do Trent and Amber Johnston Do for a Living?
Among the most popular TLC series since 2015 is 7 Little Johnstons. The show features a family of seven who share a genetic condition called achondroplasia dwarfism. For the past nine seasons, since the show aired, the family has been sharing detailed information about their lives. Now that season 10 has premiered, some fans have taken a keen interest in Trent and Amber Johnston's personal lives and want to know more, including their net worth. So what do the 7 Little Johnstons couple do for a living?
'7 Little Johnstons about' follows Trent and Amber Johnston and their five kids — who are all little people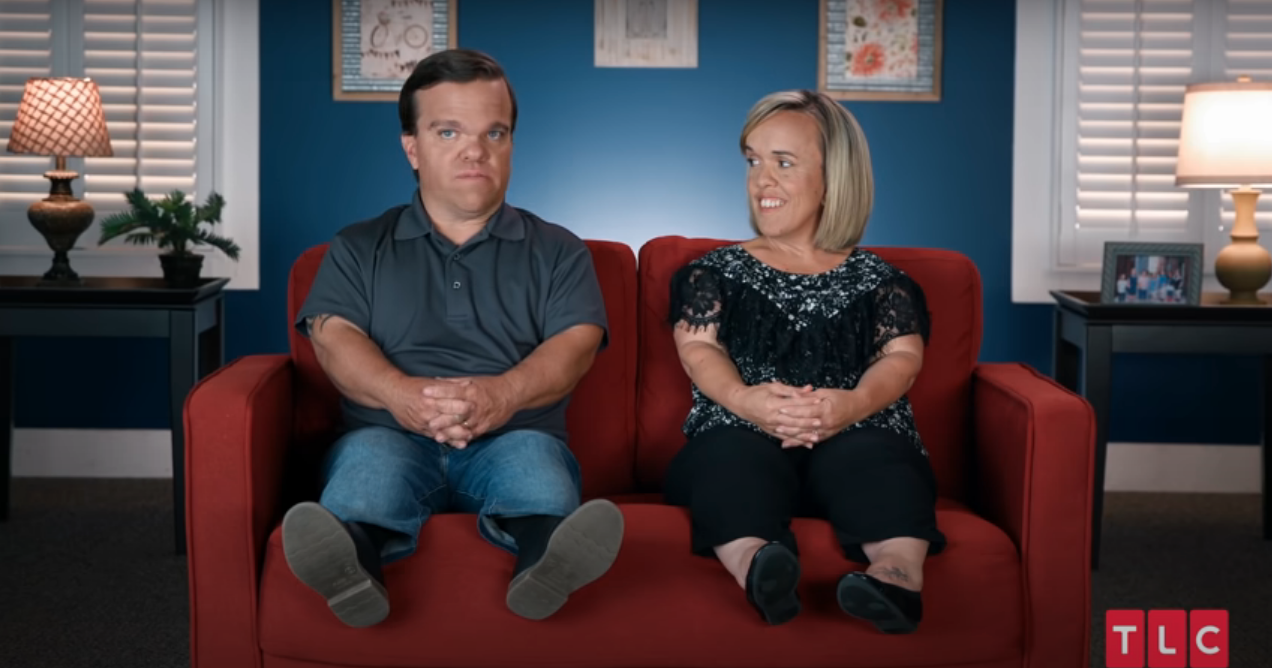 The premise of 7 Little Johnstons is seven members of the Johnston family, who live in the rural part of Georgia. Even though they are now celebrities, the couple has managed to maintain a normal lifestyle and still keep their day jobs.
Trent and Amber are the parents of five kids, who are either young adults or teenagers; Jonah and Elizabeth are their biological children, while Anna, Alex, and Emma are adopted. Emma was adopted from China, Alex from South Korea, and Anna from Russia.
"The real-life seven dwarfs," as they call themselves, according to ABC News, have proven in every episode that their condition is not an inability and they are just like everyone else. Each episode deals with everyday family drama and the challenges of building a dream home from a fixer-upper.
Now that their kids have grown up, the couple are reportedly considering adding another child into the family, according to Hollywood Life.
What do the '7 Little Johnstons' couple do for a living?
Trent and Amber did not let their show's success get into their heads as they still kept their day jobs. Like any other ordinary family, the couple has dealt with challenges while still raising their kids to the best of their abilities. Now, with some of their children already in college, it is understandable that they need extra finances to cater for the extra expenses.
But what exactly do they do for a living? As stated by The Cinemaholic, Trent Johnston is a car salesman who has just recently made his first sale at Riverside Ford. The dad of five previously worked as a groundskeeper for Clayton State University College in Detroit.
The news of the new job came as a surprise considering his son, Jonah, also works as a car salesman. His fans are having mixed reactions, with some even claiming he "stole" his son's job according to a report by TV Season Spoilers.
Amber, on the other hand, is a teacher who previously worked as a realtor at Washburn and Associates with a five-star rating for her amazing services. Before getting into the real estate business, she was a stay-at-home mom and the head of both the Parent-Teacher Association and Girls Scouts at her kids' school.
What is Trent and Amber's net worth?
Trent and Amber's estimated net worth is between $1 million to $5 million. Their earnings come from both their day jobs and their reality TV show. According to the show's producer, Terence Michael, the couple makes 10 percent of each episode's budget. So if the episode's budget is $600,000, their cut will be $60,000.
After spending years transforming their fixer-upper, the couple sold the farmhouse, which had been a family treasure, and bought a new one. Thanks to their income, the couple managed to purchase a 3,660-square foot home with four bedrooms and three bathrooms valued at approximately $486,000.