7 of the Most Exciting Anime Movies Coming Out in 2022
Anime movies have always been popular, but they've reached all new heights heading into 2022. With releases like Demon Slayer: Mugen Train and Jujutsu Kaisen 0 breaking box office records, it's no wonder many anime studios are planning to release feature films over the next year. Which ones are we most excited about?
'Jujutsu Kaisen 0'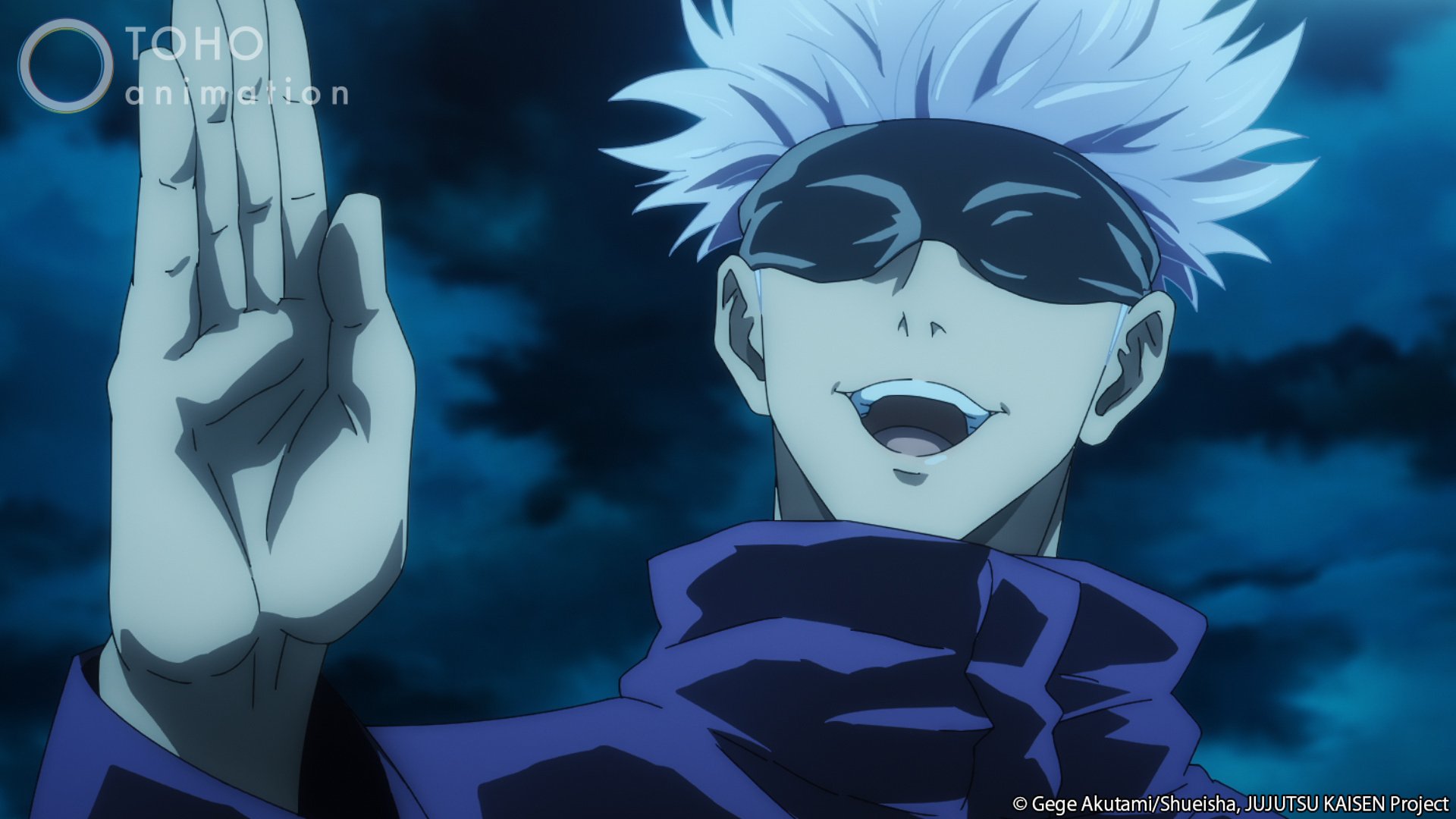 Jujutsu Kaisen 0 debuted in Japan back in 2021, but the anime movie is likely to see a worldwide release sometime in 2022. Although an official date hasn't been chosen just yet, My Hero Academia: World Heroes' Mission only took a few months to debut overseas. And even Demon Slayer: Mugen Train — which came out in the midst of COVID-19 delays and closures — didn't take a full year to make the jump.
Fans are eager to get their hands on Jujutsu Kaisen 0, which serves as a prequel to the main series. It will follow second-year student Yuta Okkotsu as he enrolls in Jujutsu High. The spirit of Yuta's childhood sweetheart attached herself to him, and he needs to learn to control his cursed energy.
Given how successful the Jujutsu Kaisen prequel was in Japan, it's probably safe to say all the excitement about this film is warranted. Fingers crossed we get an official 2022 release date for it soon.
'Dragon Ball Super: Super Hero'
Dragon Ball Super: Super Hero is slated for an April 22 release in Japan, and the film is already generating as much excitement as Dragon Ball Super: Broly. Although fans were initially skeptical of Toei Animation's shift to 3D animation, the recent trailer got many of them amped up about the coming release — especially with its focus on Gohan.
Like Jujutsu Kaisen 0, the latest Dragon Ball Super film doesn't have a worldwide release date yet. However, the anime movie is likely to head overseas during the latter half of 2022. When it does, international viewers will get to see how Goku and the gang handle the Red Ribbon Army, a villainous organization hellbent on bringing them down.
'One Piece Film: Red'
One Piece recently celebrated 1,000 episodes, but fans have more to look forward to beyond its big milestone. One Piece: Red comes out this summer, marking the anime's 15th film to date.
Judging by the teaser for the movie, Shanks will play a prominent role in the upcoming story — as will a character fans haven't met yet. The One Piece movie debuts on Aug. 6, 2022. And fans can expect more updates about its plot as the date approaches.
'That Time I Got Reincarnated as a Slime: The Movie'
That Time I Got Reincarnated as a Slime hasn't been renewed for season 3 just yet, but fans of the anime do have a movie to look forward to in 2022. The film is expected to arrive during the fall season, and it may just be accompanied by an announcement about new episodes.
Plot details about the upcoming release are still under wraps, but fans suspect it will tackle the story told in light novel Volume 7. They'll have to wait for an official trailer to confirm that hunch. Luckily, there are plenty of other anime releases to enjoy in the meantime.
'Isekai Quartet: Another World'
Isekai Quartet blends multiple series in the isekai genre into one entertaining story, and fans are eagerly awaiting its third season. In the meantime, they also have a film to look forward to. And Isekai Quartet: Another World promises to be every bit as fun as the series it expands upon.
Isekai Quartet: Another World is confirmed for a 2022 release, but it's still unclear when exactly fans will see it. Apart from a brief teaser, not much has been revealed about the upcoming film. Anime lovers will have to hold themselves over with other isekai series while they wait for updates.
'Suzume no Tojimari'
Makoto Shinkai is known for writing and directing anime movies like Your Name and Weathering With You, and he's returning with another project in 2022.
According to MyAnimeList, Suzume no Tojimari will follow a teenage girl who gets swept off on an adventure with a man looking for a door. And when Suzume finds that door, she kicks off a domino effect she'll have to stop. All of it culminates in a journey that may see her saving Japan.
Although Suzume no Tojimari doesn't have a specific release date, the anime movie will arrive sometime during the fall 2022 season. If Shinkai's previous work is anything to judge by, Suzume no Tojimari will prove a success. Its premise alone makes it sound like a beautiful addition to the 2022 lineup.
'Sword Art Online Progressive: Scherzo of a Dark Dusk'
Sword Art Online Progressive: Aria of a Starless Night came out at the end of 2021. And its follow-up, Sword Art Online Progressive: Scherzo of a Dark Dusk, is already confirmed for 2022. It will continue the adaptation of Reki Kawahara's light novels, offering a new perspective of the anime's Aincrad Arc.
There's no word on when in 2022 the next Sword Art Online movie might arrive, but anime fans should keep an eye out for updates. Hopefully, it won't take too long to get here. After all, fans are still amped up from the first film!