7 Movies That Have Won the Most Oscars
Over the years, there have been hundreds of movies nominated for the Academy Awards. Many films win one or two — some collect a handful. But to date, only 32 films have won 5 or more Oscars. Many of them — including Schindler's List, Star Wars, and The Godfather Part II — are considered among the best films of all time. Some are new classics, others are films that many of us have forgotten. Here are the seven movies that have won the most Academy Awards so far.
1. Titanic (1997)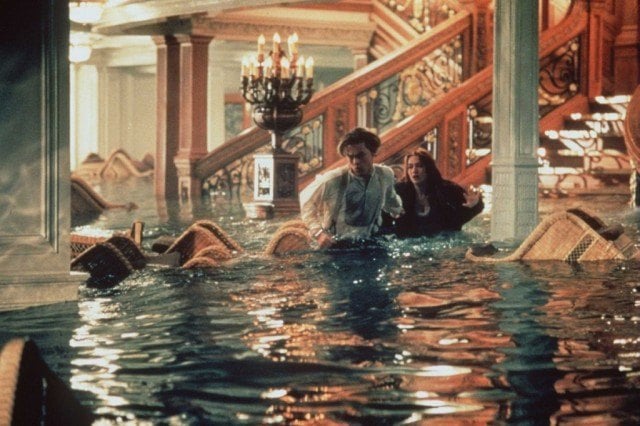 James Cameron's romantic exploration of the last days aboard the ill-fated Titanic was a monster hit with audiences around the world. And it made Leonardo DiCaprio and Kate Winslet — who are coincidentally both up for Oscars this year — into megastars. But Titanic's biggest accomplishment may be the sheer number of trophies it won at the 70th Academy Awards. It's tied with two other films for the distinguished honor of having won 11 Oscars. It won two of the ceremony's top prizes; Best Picture and Best Director for Cameron. And it took home nine other awards:  Original Dramatic Score, Art Direction, Make-Up, Costume Design, Film Editing, Visual Effects, Sound, Sound Effects Editing, and Original Song for Celine Dion's ear-wormy pop ballad "My Heart Will Go On."
2. The Lord of the Rings: The Return of the King (2003)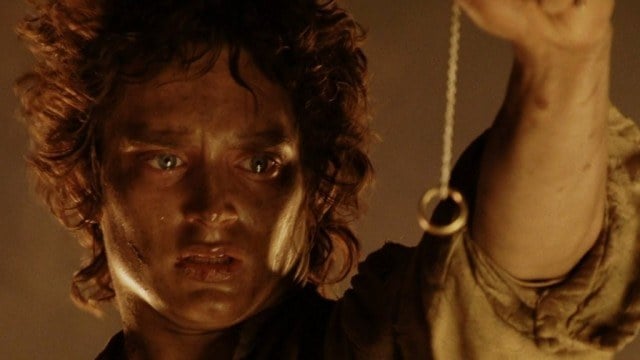 The final installment of the epic big-screen adaptation of J.R.R. Tolkien's legendary The Lord of the Rings made all kinds of history on Oscar night in 2004. It became the first — and to date only — fantasy film to win the Academy Award for Best Picture. And it won every award it was nominated for, making it the movie with the biggest sweep in Oscar history. All told, The Return of the King won 11 awards at the 76th Academy Awards. In addition to the night's top prize, it won Best Director for Peter Jackson as well as trophies for Adapted Screenplay, Costume Design, Art Direction, Film Editing, Visual Effects, Sound Mixing, Original Score and Best Original Song.
3. Ben-Hur (1959)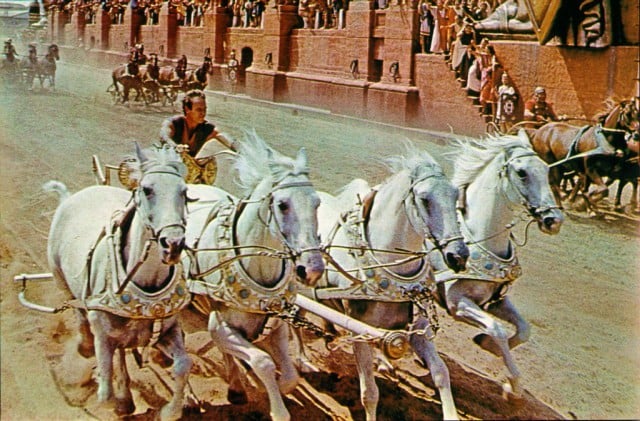 As far as big-budget flicks made in the mid-20th century go, Ben-Hur holds up well against decades of enhanced technology and special effects. So it seems fitting that the first film to win 11 Oscars — the highest number given to any film thus far — would be William Wyler's historical epic. In addition to Best Picture, Ben-Hur won Academy Awards for Best Director, as well as Art Direction, Cinematography, Costume Design, Special Effects, Film Editing, Sound Recording and Music. Charlton Heston won Best Actor in a Leading Role, and Hugh Griffith won Best Actor in a Supporting Role.
4. West Side Story (1961)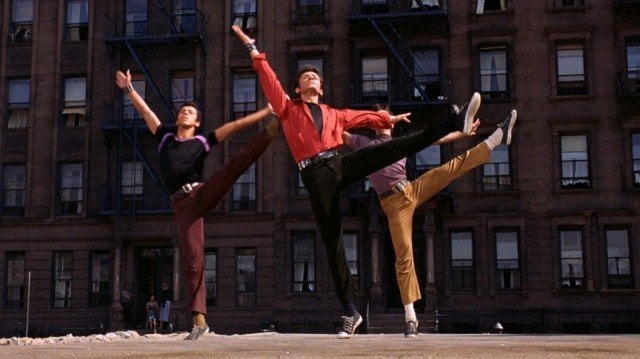 Stephen Sondheim's modern musical retelling of Romeo and Juliet was sensational when it hit Broadway in 1957. And the film adaptation was a bonafide hit — especially with Oscar voters. West Side Story won 10 Oscars at the 34th Academy Awards, including nods for Sound, Music, Film Editing, Costume Design, Cinematography and Art Direction. It also took home four of the most coveted awards: Best Picture, Best Supporting Actor for George Chakiris, Best Supporting Actress for Rita Moreno, and Best Director for Robert Wise and Jerome Robbins.
5. The English Patient (1996)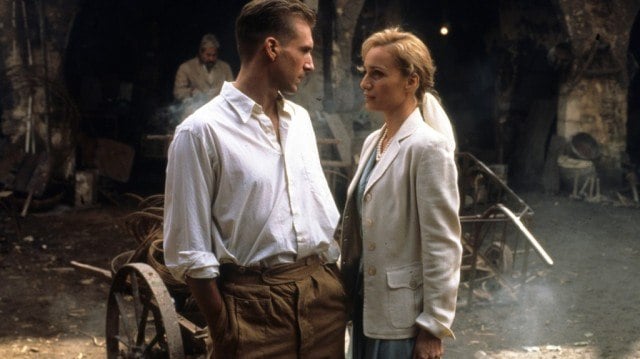 This spell-binding World War II romance — about a cartographer and his illicit affair — was beloved by critics, audiences and Oscar voters. The English Patient won nine of the 12 Academy Awards it was nominated for including Best Picture, Best Director for Anthony Minghella and Best Supporting Actress for Juliette Binoche. It also won Oscars for Art Direction, Costume Design, Cinematography, Film Editing, and Original Score.
6. Gigi (1958)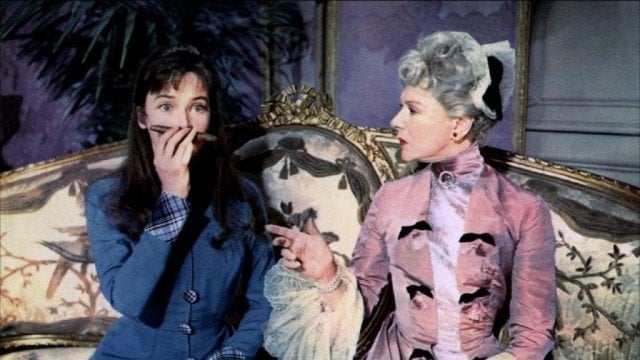 This charming musical comedy about a precocious young woman who's sent to Paris to learn etiquette hasn't made a huge splash with later generations. But Gigi was, at one time, a record-setting Oscar winner — at least until Ben-Hur was released the following year. Gigi won nine Academy Awards, including Best Picture and Best Director for Vincente Minelli. It also picked up wins for Art Direction, Costume Design, Original Score, Original Song, Cinematography, Film Editing and Adapted Screenplay.
7. The Last Emperor (1987)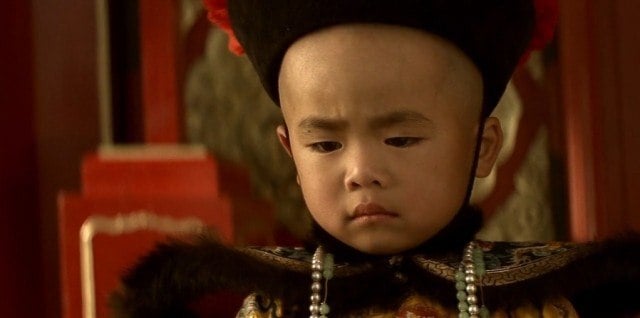 Bernardo Bertolucci's adaptation of Emperor Puyi's autobiography was a sleeper hit for moviegoers, but an undeniable success at the 60th Academy Awards. The Last Emperor swept the categories it was nominated in, winning a total of nine Oscars, including Best Picture and Best Director. The biographical drama also won trophies for Art Direction, Costume Design, Cinematography, Original Score, Sound, Film Editing and Adapted Screenplay.
Follow Katherine Webb on Twitter @prufrox.
Check out The Cheat Sheet on Facebook!