7 Movies That Represent Mental Illness Accurately
Many movies depict mental illness in a way that's harmful or stigmatizing, but these seven movies handle the topic respectfully and accurately.
Representation in Hollywood is so important, but what's even more important is accurate representation. Movies haven't always gotten mental illness right. Often, mentally ill characters in movies are represented as evil, cruel, and otherwise untrustworthy or unlikable. With millions of people struggling with mental disorders, misrepresentation can be very dangerous.
However, every now and then a film will come along that portrays mental illness responsibly and with great care. In this list, we've compiled 10 of the best movies that portray mental illness in a raw, truthful, and most importantly, not stigmatizing, light.
*This article will discuss topics portrayed in the following films, including self-harm and suicide.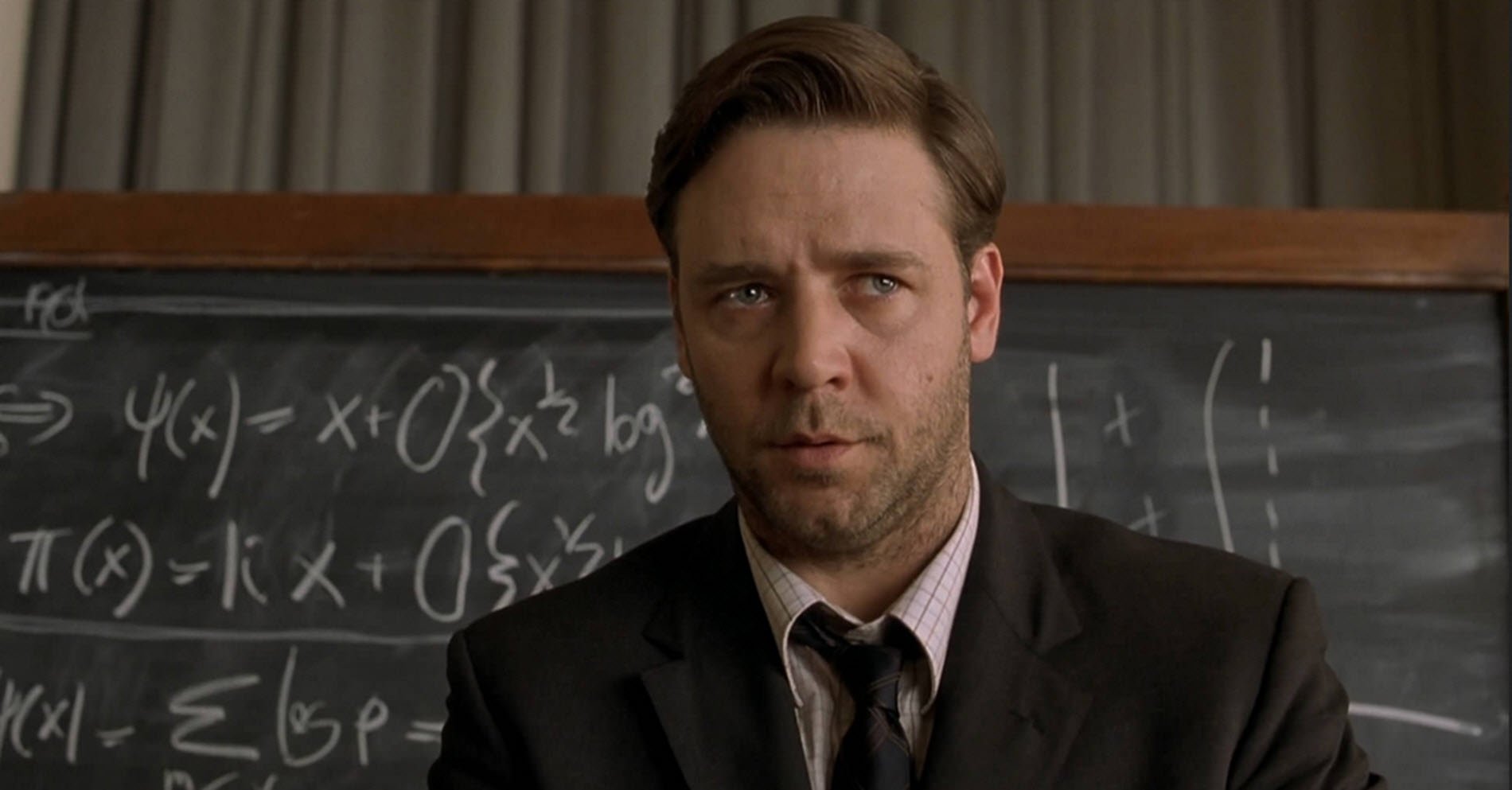 A Beautiful Mind
Directed by Ron Howard, A Beautiful Mind is a biographical drama based on the true story of the famous mathematician, John Forbes Nash, Jr. The film depicts Nash's gradual onset of paranoid schizophrenia with poignant honesty.
The film is so powerful and inspiring for many reasons. First, Nash is not portrayed as a horrible human being as many fictional characters with schizophrenia are. Throughout the film, he is shown to be an incredibly sympathetic, kind, and intelligent figure. A Beautiful Mind depicts Nash's condition in such a way that we, as the audience, feel as though we are seeing the world through his eyes. When Nash starts to have delusions and hallucinations, they feel as real to us as they are to him.
The best part about A Beautiful Mind is that it ends on such a positive, inspiring note. Nash's paranoid schizophrenia causes a rift in many of his close relationships and damages his career, but he overcomes it in the end, not by finding some mythical cure, but by accepting and learning to cope with the condition in order to live out the rest of his days happily.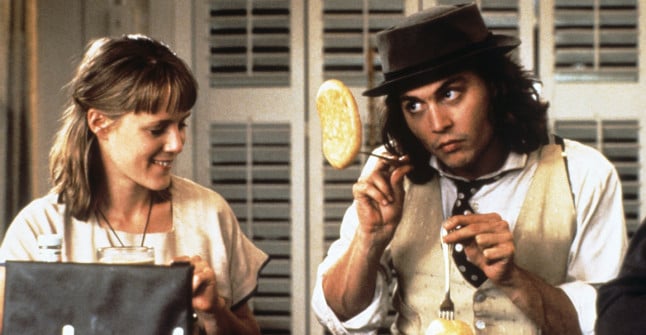 Benny & Joon
The romantic-comedy Benny & Joon follows a young man named Benny, played by Aiden Quinn, who cares for his younger sister, Joon, played by Mary Stuart Masterson, after their parents tragically pass away. Joon's condition is never spelled out or defined in the movie, but she is shown experiencing hallucinations and delusions that have made it impossible for her to live alone. Joon finds her soulmate in an eccentric Buster Keaton fanatic named Sam, played by Johnny Depp.
Despite its heavy subject matter, Benny & Joon is a particularly touching, sweet film because of its portrayal of a healthy, loving, and supportive relationship that defies the troubling stereotype that people with mental illnesses cannot maintain such relationships.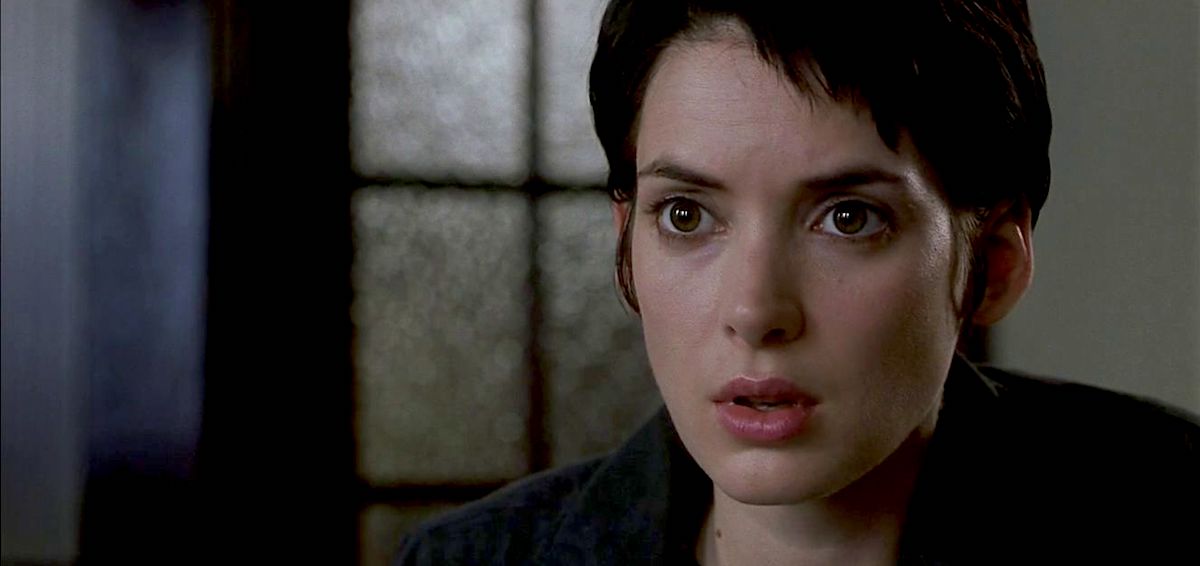 Girl, Interrupted
Based on Susanna Kaysen's memoir, Girl, Interrupted follows the life of Kaysen, played by Winona Ryder, who is checked into a mental institution during the 1960s after she has a mental breakdown and overdoses at the age of 18. Along the way, she meets and befriends other young women going through similar situations, but becomes especially close with a woman named Lisa, played by Angelina Jolie, who persuades Susanna to resist her treatment.
Girl, Interrupted provides a raw, visceral look at borderline personality disorder, a widely misunderstood condition. Although intense with graphic depictions of self-harm and suicide, the film's overall message is hopeful with Susanna gaining a healthier, happier outlook on her life.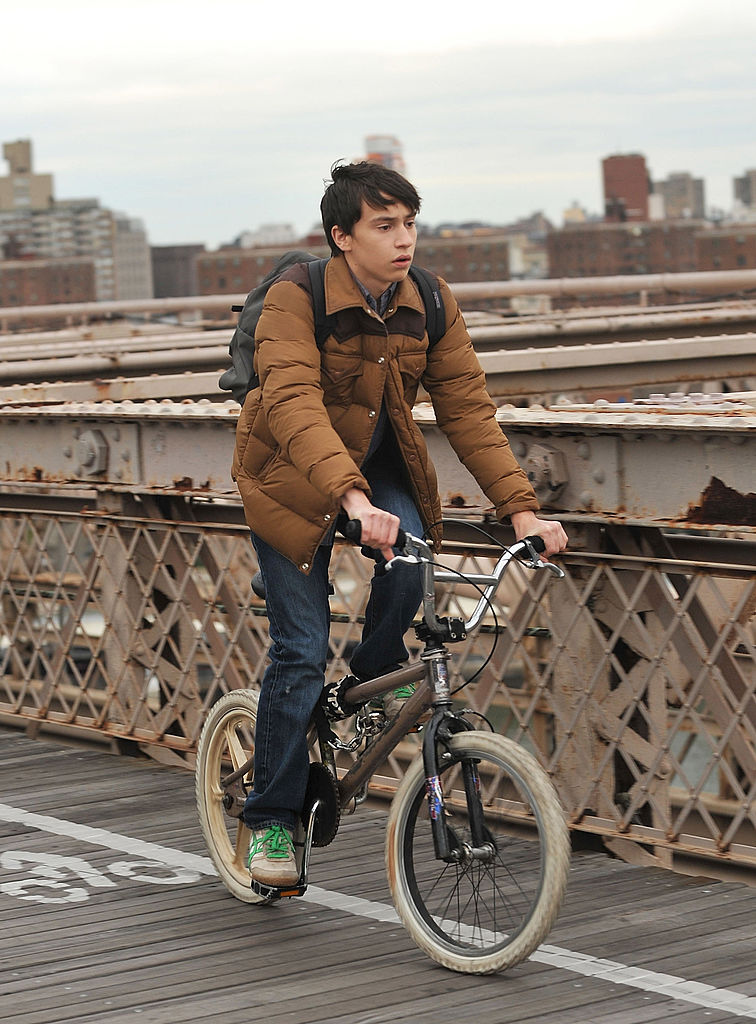 It's Kind of a Funny Story
Based on the novel by Ned Vizzini, the comedy-drama It's Kind of a Funny Story follows 16-year-old Craig Gilner, played by Keir Gilchrist, as he checks himself into a psychiatric ward after his depression worsens and he begins to have suicidal thoughts. However, the youth wing happens to be in the middle of receiving renovations, so Craig ends up staying in the adult ward where he befriends his fellow patients, and yes, falls in love.
The film is powerful for de-stigmatizing psychiatric hospitals. The other patients are not portrayed as scary, dangerous, or threatening. Like Craig, they are all just people seeking a way to recover and get back to living a happy, healthy life.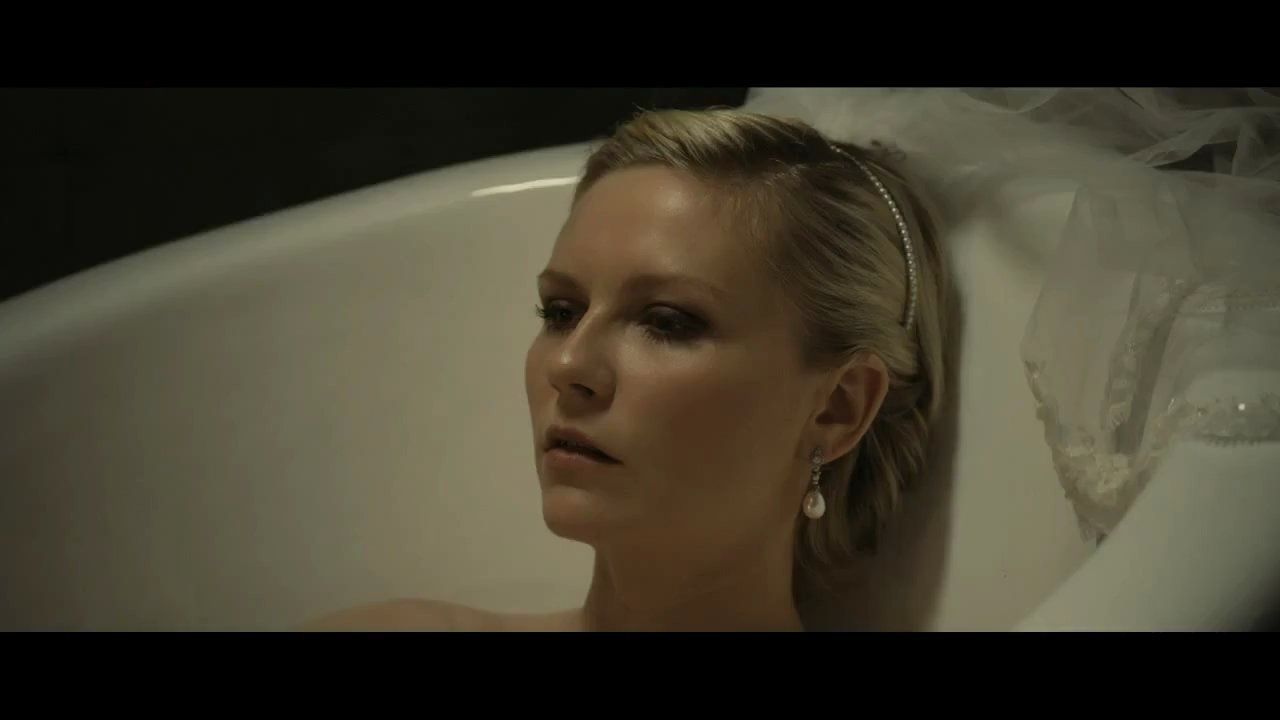 Melancholia
Directed by Lars Von Trier, Melancholia follows the lives of two sisters Claire, played by Charlotte Gainsbourg, and Justine, played by Kirsten Dunst. Justine moves in with Claire after the onset of a depressive episode that makes her nearly catatonic and unable to taste food. The day of Justine's wedding fatefully coincides with the end of the world, brought by the appearance of a rogue planet that's going to collide with Earth.
The film was inspired by Lars von Trier's own personal experience with mental illness. The initial inspiration for Melancholia was a depressive episode the arthouse director experienced. During a therapy session, Lars von Trier's therapist mentioned that people with depression tend to react more calmly to disastrous situations than those without it. Even though the world is ending, Justine remains completely calm and undisturbed by the impending disaster.
Melancholia is the second film in von Trier's "Depression Trilogy", being followed by Nymphomaniac and preceded by Antichrist.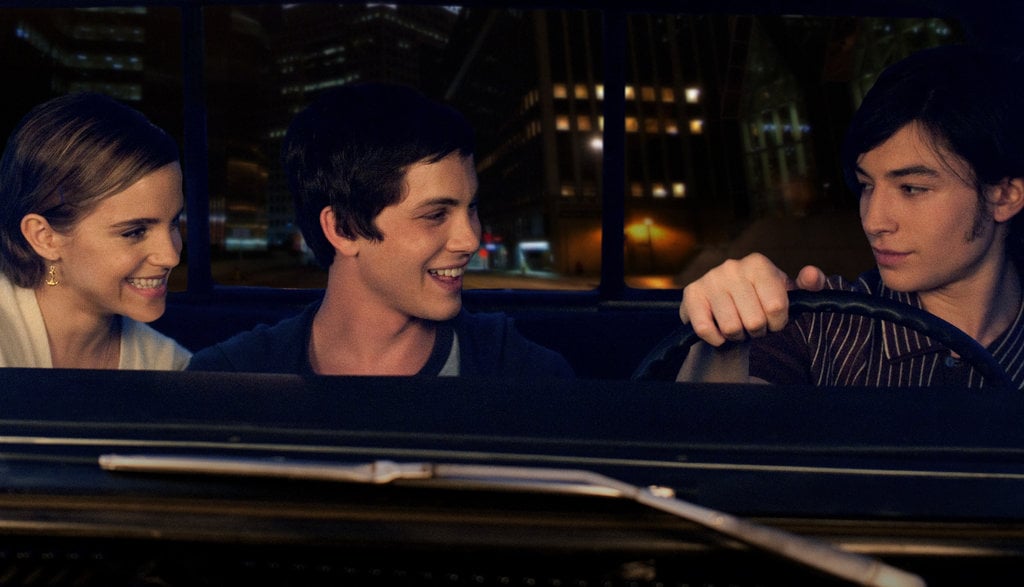 Perks of Being a Wallflower
Based on the critically-acclaimed young adult novel by Stephen Chbosky, Perks of Being a Wallflower follows 15-year-old Charlie, played by Logan Lerman, as he makes his way through his freshman year of high school. His high school experience starts off on a lonely note until he befriends two seniors, Patrick and Sam, played by Ezra Miller and Emma Watson, respectively. Charlie's mental health begins to worsen when his friends begin to prepare for college.
Perks of Being a Wallflower is a raw look at what it feels like to grow up with a mental illness and a history of childhood trauma. Though it explores dark subjects, the film ends on a hopeful, inspirational note.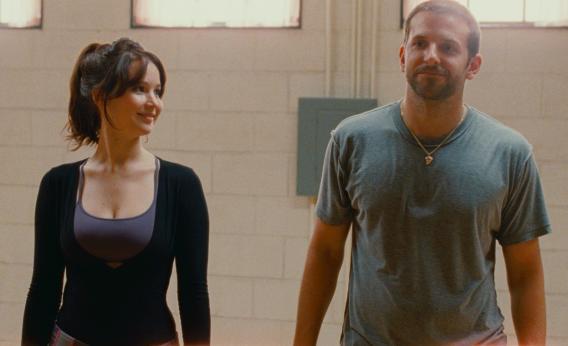 Silver Linings Playbook
The comedy-drama Silver Linings Playbook follows a young man named Pat, played by Bradley Cooper, who has recently been diagnosed with bipolar disorder and discharged from a psychiatric hospital after brutally beating the man his wife cheated on him with. The film follows Pat's mental health journey as he tries to win back his wife with the help of a young widow named Tiffany, played by Jennifer Lawrence.
Even though there has been some debate as to whether or not Silver Linings Playbook accurately portrays what it's like to live with bipolar disorder, the film is an optimistic, hopeful look at the process of learning how to cope with mental illness and to rely on the love and support from those around you.
How to get help: In the U.S., call the National Suicide Prevention Lifeline at 1-800-273-8255. Or text HOME to 741-741 to connect with a trained crisis counselor at the free Crisis Text Line.