7 Photographs of Camilla Parker Bowles With Her Children, Tom and Laura
Camilla, Duchess of Cornwall had two children from her first marriage to Andrew Parker Bowles before she and Prince Charles tied the knot in 2005. See Camilla with her children, Tom Parker Bowles and Laura Lopes, ahead.
Camilla, Duchess of Cornwall isn't just a stepmother to Prince William, Duke of Cambridge and Prince Harry, Duke of Sussex; she has two children of her own. Ahead, check out photographs of Camilla with her kids. 
Camilla Parker Bowles had two children with her ex-husband
Before Camilla became the Duchess of Cornwall in 2005 when she married Charles, Prince of Wales, and gained two stepsons, she'd already been a mother for decades. Camilla and her first husband, Andrew Parker Bowles, a now-retired officer of the British army, had two children together following their marriage in 1973. 
A year after their nuptials, Camilla and Parker Bowles welcomed their first child, Tom Parker Bowles. Tom, now 45, is a successful cookbook author, food writer, and food critic. Camilla and Parker Bowles then welcomed a daughter, Laura Parker Bowles — now Laura Lopes — in 1978. An art curator, today Laura is 42 years old. They don't have royal titles but Laura and Tom are known to lead pretty lavish lifestyles rubbing elbows with celebrities.
Her children attended her wedding to Prince Charles 
When Charles and Camilla got married in a small ceremony in 2005, their kids were by their sides. Harry and William showed up to support their dad while Tom and Laura did the same for their mom.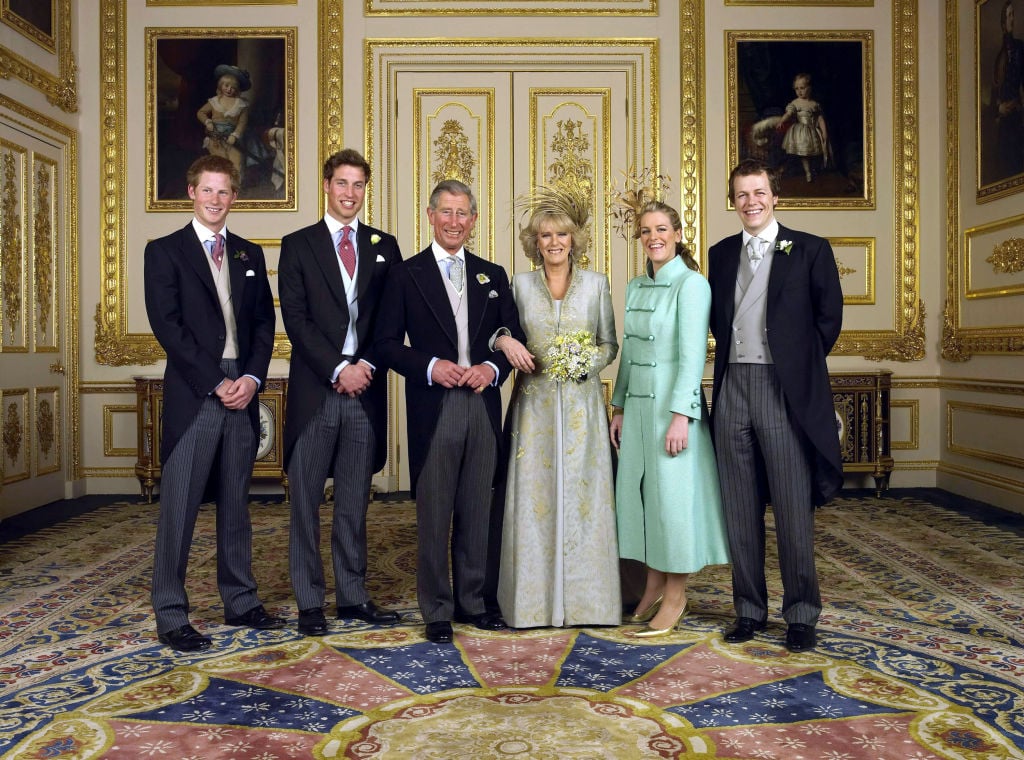 Tom Parker Bowles and Laura Lopes went to the races with their mom
Marking the second day of festivities at the Cheltenham Races Ladies Day on March 11, 2015, Tom and Laura joined their mom for some fun complete with hats and horses.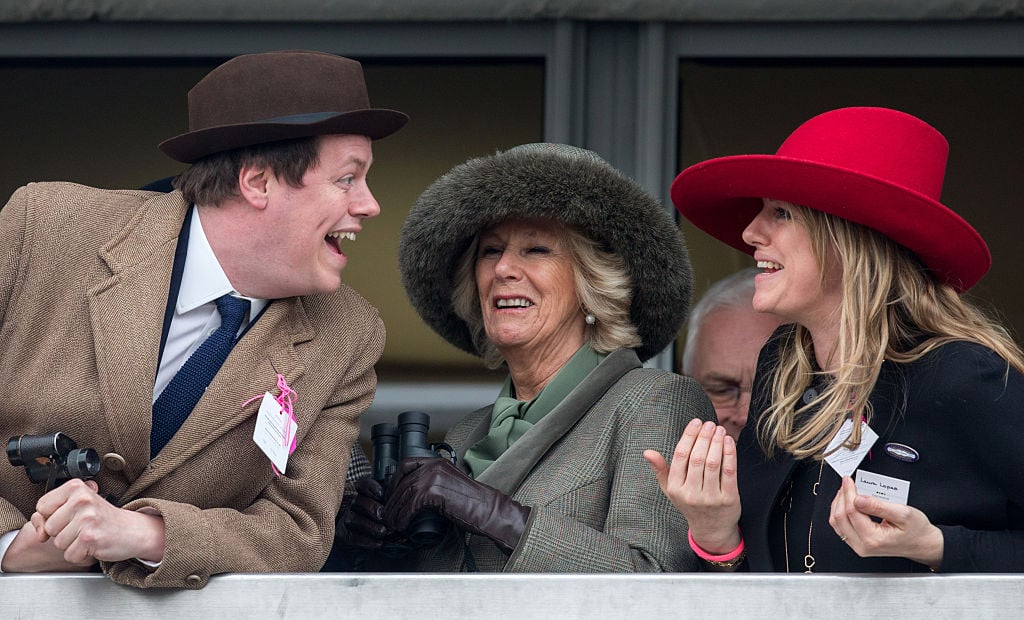 They attended a launch party for a jewelry store
In 1998, the future Duchess of Cornwall attended the launch party for a jewelry brand's first location in London, England. Tom and Laura accompanied their mom to the event.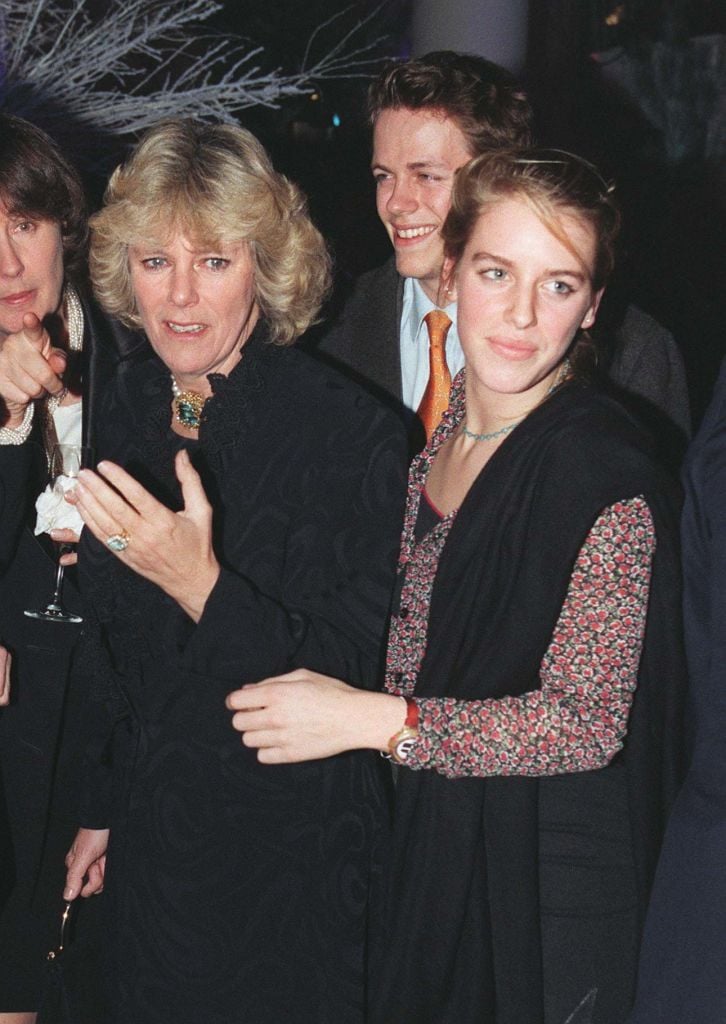 Camilla Parker Bowles took her children to another party in 2000
In 2000, Camilla and her kids — then in their early 20s — were all smiles when photographers snapped pictures of them leaving a party in the Chelsea neighborhood of London, England.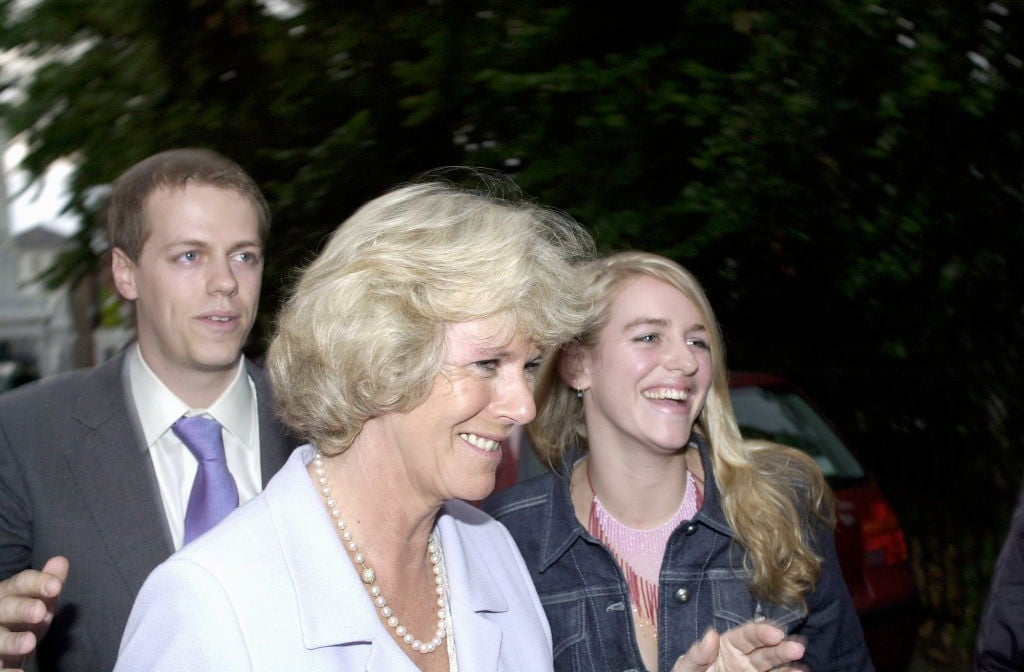 They went to a charity event for dogs 
British royals love their dogs and Camilla is no exception. She showed up to a charity event, Macmillan Dog Day, on July 5, 2005, with her kids in tow. Also with them were two adorable dogs.
In 2012, Camilla and Charles adopted two Jack Russell Terriers, Bluebell and Beth, from the Battersea Dogs and Cats Home.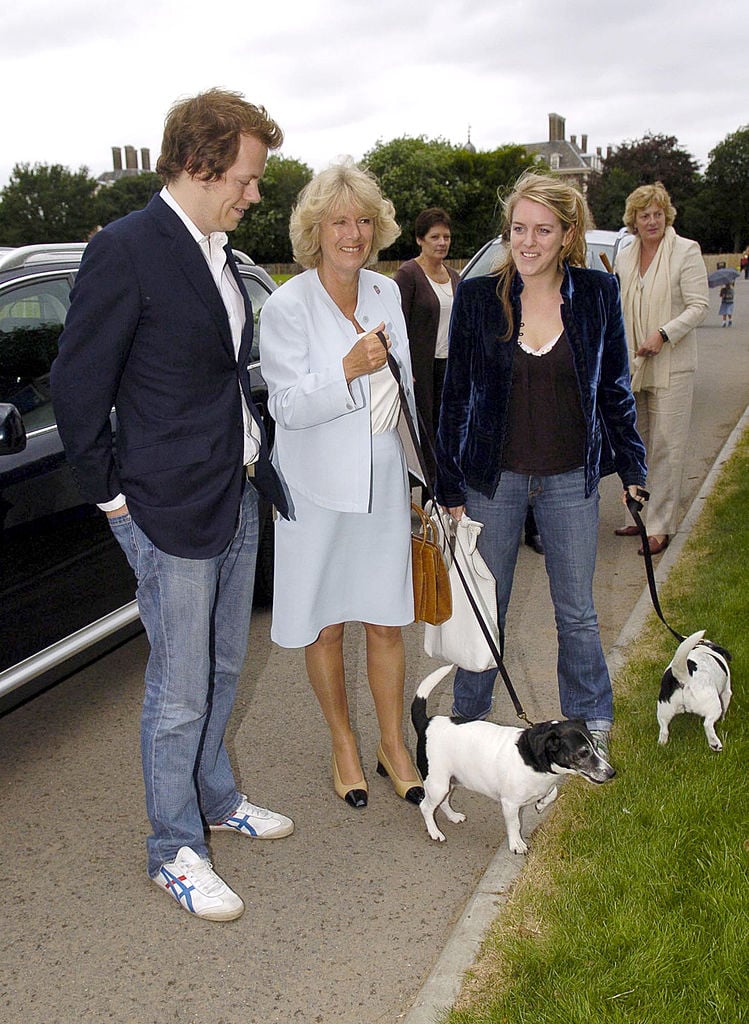 Tom Parker Bowles got support from his family at his book launch parties
Tom, who has multiple published works, has seen his parents and sister show up to a number of his book launch parties. Laura and Camilla were photographed at the launch of Tom's book, Full English: A Journey Through The British And Their Eating Habits, in 2009.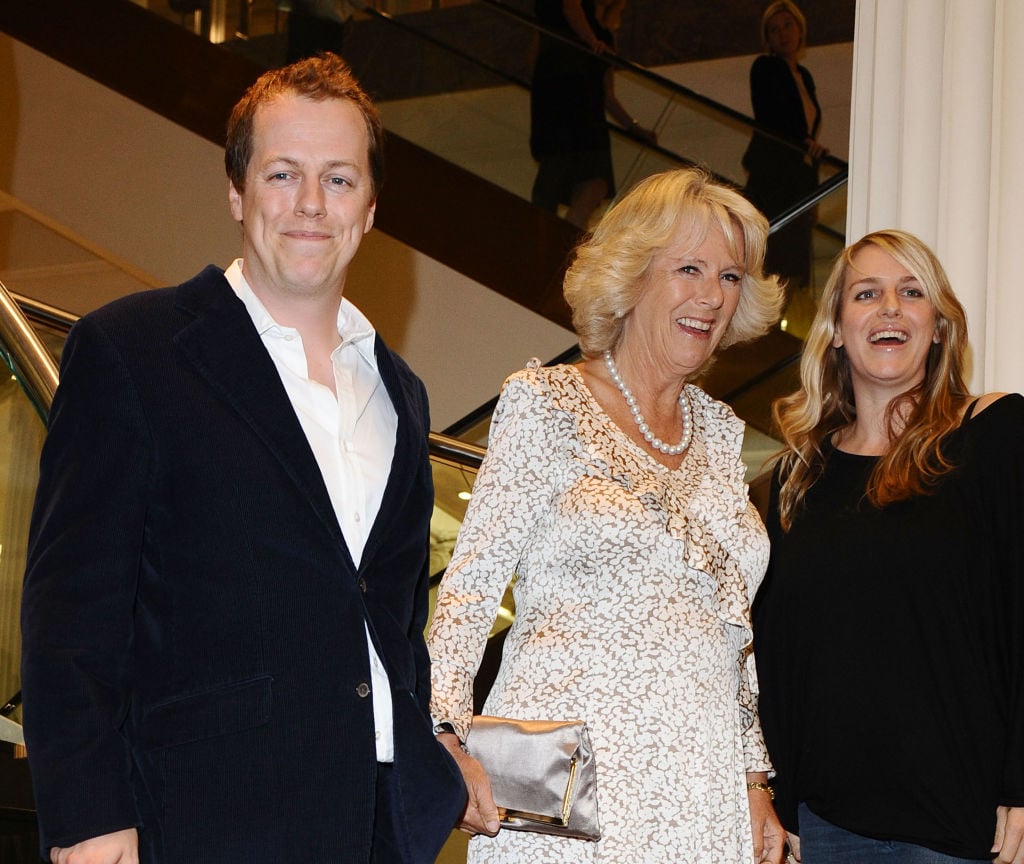 And in Oct. 2016, the Parker Bowles family came together to celebrate another one of Tom's books. Camilla and her ex-husband posed alongside their children at the launch of Tom's book, Fortnum and Mason: The Cook Book.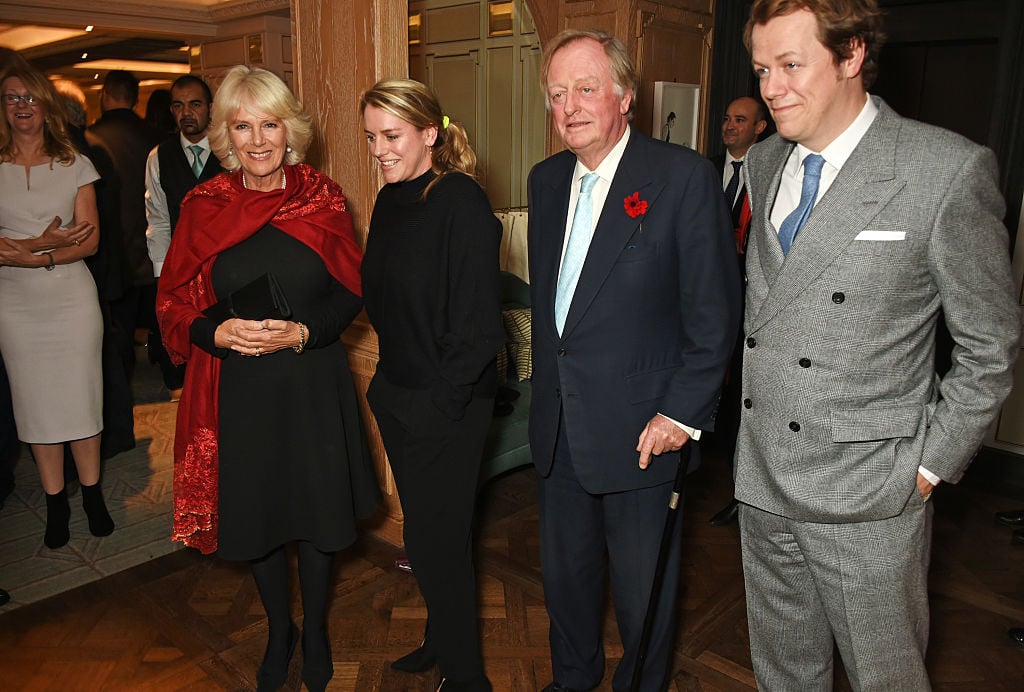 For more on the Duchess of Cornwall, check out pictures of Camilla with her daughter-in-law, Meghan, Duchess of Sussex that prove they're thick as thieves.